Commentary
Ups and Downs, Week of December 12
by
/ Dec. 12, 2018 6am EST
UPS: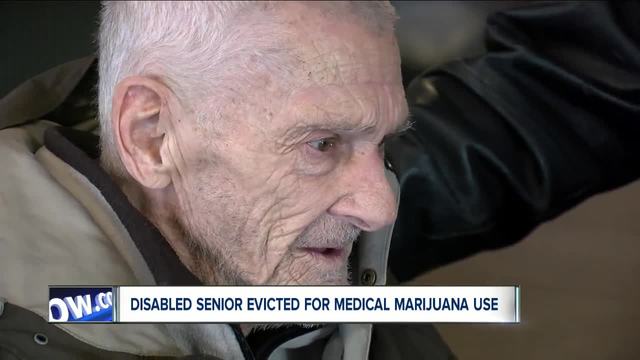 It's hard for us to figure out whether this is an up disguised as a down, or a down saved at the last minute by an up, but the sad, strange case of John Flickner (pictured right) has a little bit of everything. Flickner, a 78-year-old wheelchair-bound tenant of a Niagara Falls apartment complex, was evicted last week due to the zero-tolerance drug policy maintained by the company that owns the complex. Flickner uses marijuana to help cope with the pain stemming from a skydiving accident in 1968. When the company had a problem with him smoking it, he got a medical marijuana license and vaping tool, but that still wasn't enough, and Flickner last week landed in a homeless shelter in the Falls. Flickner's case highlights several stark policy failures around marijuana and the criminalization of drugs overall that all boil down to: How is it legal for anyone to give a fuck if a 78-year-old man uses medical marijuana in his own home? The company, the Tennessee-based LHP Capital, had even called police in the past, and the police refused to bring any charges, because why the hell would they? And let's extend that a little bit: Why does anyone give a fuck about any adult using cannabis in their own home? Cases like Flickner's underscore for us that the full-scale decriminalization of marijuana in New York State can't come fast enough, so we'll give this one an up, because after the Buffalo News story and LHP's barbaric policy and actions came to light, they "welcomed" Flickner, his weed, and his vape stick back into his home.
And again, we salute the efforts of US District Court Judge Valerie Caproni, who meted out a 42-month sentence to Alain Kaloyeros as we were going to press. Political corruption in New York State is almost as inevitable as weather. Here's to hoping that the message is heard statewide, that the quid-pro-quo, transactional nature of state politics is deleterious to the state's economic health. And we hope that message is heeded in Albany, where Democrats enjoy majorities in the Assembly and the Senate and like to pretend there are no legislative solutions to this kind of corruption, whether they've benefited from elements of the game being played or not. 
DOWNS: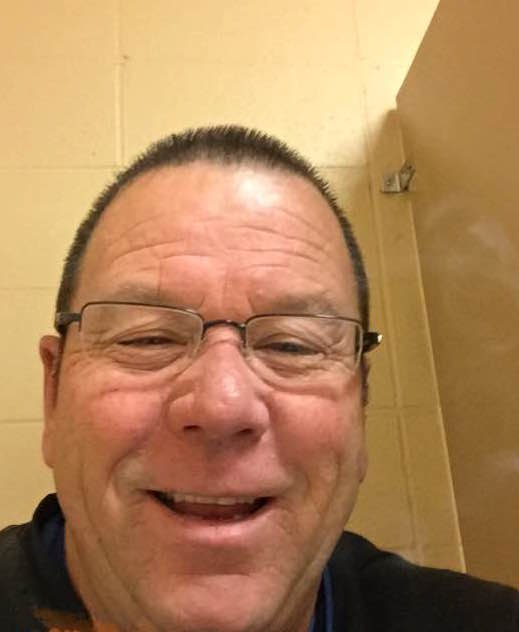 On Monday evening, Democratic Party committee members within District 7 of the Erie County Legislature—at least those who bothered to attend the meeting—voted to designate Cheektowaga Town Boardmember Tim Meyers (pictured right) as the party's choice to fill the seat that soon will be vacated by its current holder, Pat Burke. Burke just won the District 142 seat in the state Assembly, which he will assume in the new year. Meyers's competition for the designation was a fellow town board member, Brian Nowak, who had Burke's endorsement, which helped him not at all: The margin was 73-27 in favor of Meyers. Nowak is (like Burke) young and progressive, a first-time officeholder who entered politics in 2016 as a local organizer for Bernie Sanders's presidential campaign, then turned to local politics. Meyers is a legacy politician: His father was a Cheektowaga town supervisor, and many folks in Cheektowaga (including many Democratic committee members) owe political debts to the Meyers clan. (Tim Meyers himself has a good government job as an airfield supervisor for the NFTA.) But in this case, the vote was about more than old relationships and transactions. Meyers has been maneuvering for the Erie County Legislature since the moment Burke signaled his interest in the Assembly seat last winter (and probably before that). But more recently he signaled his intention to run a primary challenge to Cheektowaga's Democratic town supervisor, Diane Benczkowski, who might fairly be described as embattled and vulnerable. To immunize Benczkowski against Meyers's putative challenge, a deal was struck among Democratic leadership to send Meyers to the Erie County Legislature instead. Where does that leave Nowak? He's considering running for the District 7 seat next fall, presumably beginning with an insurgent's primary against Meyers. But, of course, some immunizations carry risks: He could choose instead to run a primary challenge to Benczkowski, who is up for reelection next year.
And speaking of the Erie County Legislature: Democrats hold a six-to-five majority in that body, and such a narrow margin always tempts defectors. (The most famous defection in the Erie County Legislature was in 2009, when Democrats Tim Kennedy and Barbara Miller-Williams jumped ship, made Miller-Williams chair, gave then Republican Erie County Executive Chris Collins a majority voting bloc, and extended the influence of Mayor Byron Brown in county hall.) The current threat is that conservative Democrat Tom Loughran, who wins his right-leaning Amherst district again and again, will join the five members of the Republican-Conservative-Independent caucus to replace conservative Democrat Peter Savage as chairman. Savage became chairman at the beginning of this year, having successfully enlisted the support of Erie County Democratic Chairman Jeremy Zellner to push aside Loughran, who thought the position was his due. (Loughran was the lone vote against Savage for chair last January.) Alienated, Loughran may now abandon the Democratic leadership which he believes to have abandoned him in exchange for the chairmanship he thinks he deserves. Democrats will likely respond (if they have not already) with overtures to Republican Kevin Hardwick, who has been known to buck his caucus and has a less-than-stellar relationship with Minority Leader Joe Lorigo. Hardwick, a moderate, might be convinced to vote with Democrats to retain Savage, who is Hardwick's close friend. We're told he's considering his options. If Hardwick needs help deciding where to caucus, Lorigo might have offered him some on Tuesday when he accused Hardwick on Twitter of having "sold out" his caucus and taxpayers in recent budget negotiations.