Etc.
This Week's Agenda from LOOP Magazine
by
/ Nov. 28, 2017 9pm EST
FRIDAY, DECEMBER 1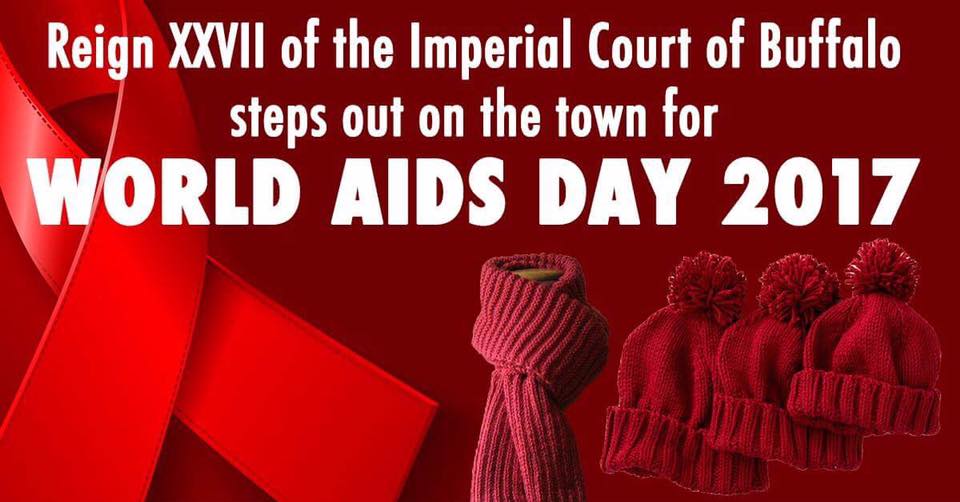 ICOB Steps Out forWorld AIDS Day
at Various Location
5pm onward, 274 Delaware Ave.
Wanna party with royalty? The Imperial Court of Buffalo's Reign XXVII steps out on the town to promote awareness and raise funds for charity this Friday. The group will gather at Underground at 5pm and the make the rounds. If you can't make it until later, check the ICOB Facebook page for updates on where the group is at a given time. Along the way, make a $5 donation to the charities of Reign XXVII and receive a beautiful handmade hat or scarf!
---
FRIDAY, DECEMBER 1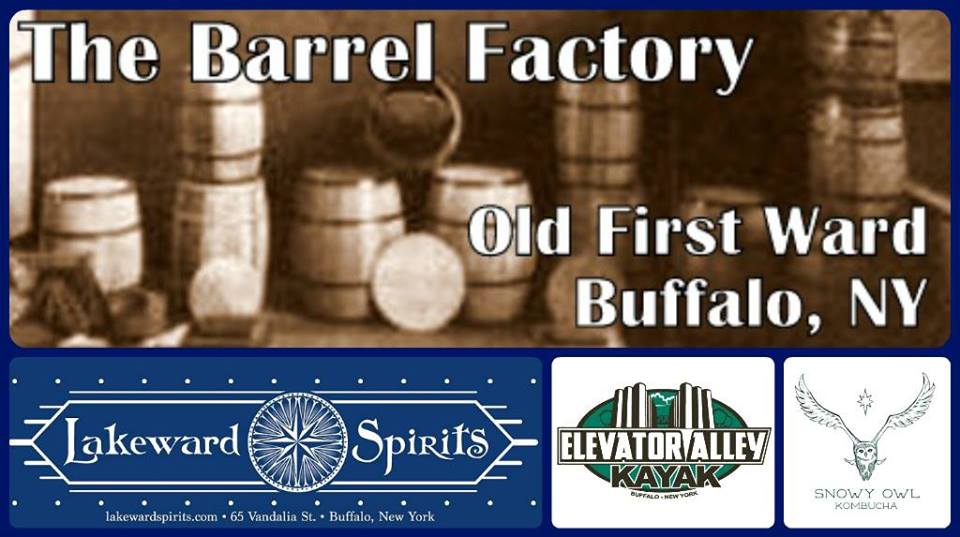 G2H2 Happy Hour
at The Barrel Factory
5:30- 8pm, 65 Vandalia St., at the corner of Republic, Old First Ward
G2H2 Happy Hour provides LGBT professionals and our colleagues, friends and family a different venue to meet, network or just hang out on the first Friday of every month. This month it's being held at The Barrel Factory. Come and see the restoration of this landmark 114-year old historic factory in Buffalo's legendary Old First Ward (we kid you not, this place is cool). Additionally, the restoration has been heavy on reclaimed materials, helping preserve a one-of-a-kind look and feel. Lakeward Spirits, which makes its own vodka, Gin, Rum and infusions, will be on-site, as well as Pressure Drop Brewing serving the first of the new tapped craft beers.
---
SATURDAY, DECEMBER 2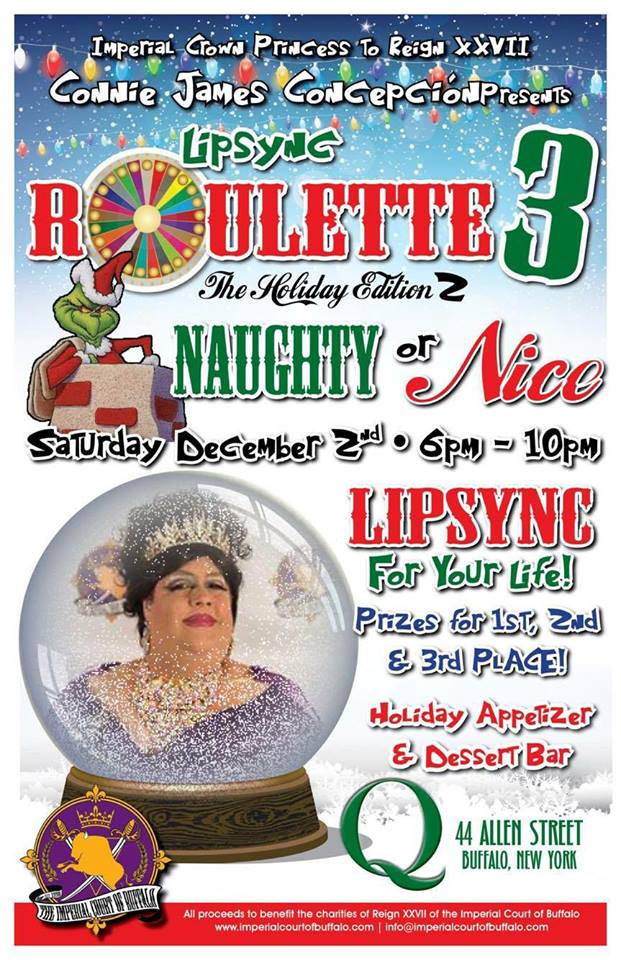 Lip Sync Roulette III at Q
6-10 pm, 44 Allen St.
Join Imperial Crown Princess Connie James Concepcion for "Lipsync Roulette III: Holiday Edition II: Naughty or Nice," which is the 3rd edition of the popular (and wacky!) lipsync competition.
Anyone can play, just sign up at the event, draw a category, and do your best! Prizes for 1st, 2nd & 3rd place for the highest tipped performers. There will be a holiday themed appetizer and dessert buffet along with basket raffles. All proceeds to go to the charities of reign 27 of the Imperial Court of Buffalo.