Film
TIFF presents Andy Warhol: Stars of the Silver Screen
by
/ Nov. 20, 2015 3pm EST
Can we blame Andy Warhol for reality TV?
Were he alive today—he died in 1987, at the age of 59—the artist and entrepreneur might well be willing to take credit, if not for developing the apotheosis of the quotidian that fills up so many cable channels, at least for predicting it: it's hard to find a think piece about reality TV that doesn't quote his 1968 statement, "In the future everybody will be world famous for fifteen minutes."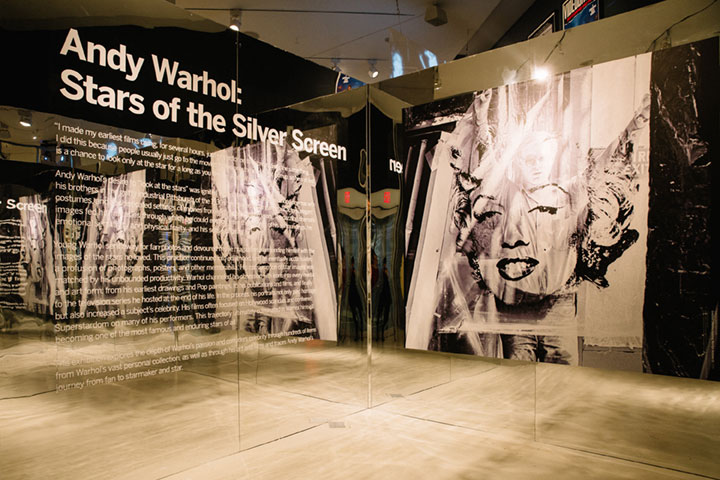 Warhol's obsession with fame and artiface are front and center at "Andy Warhol: Stars of the Silver Screen," a new exhibit at the TIFF Bell Lightbox in Toronto. A collaboration with The Andy Warhol Museum in Pittsburg (the artist's home town). It features 900 pieces from his personal collection, including photographs, prints, and video displays.
Born in 1928 to a working class family, Warhol enjoyed escaping the reality of Depression life at the movies, at a time when they emphasized glamour. The exhibit opens with cases of his collection of movie star autographs, including photos signed to "Andrew Warhola" by the likes of Shirley Temple and Bob Hope. He also collected studio portrait shots, many of which are dazzling in their artificiality—the performers are so carefully made up, dressed, posed and lighted as to look otherworldly, at least by modern standards.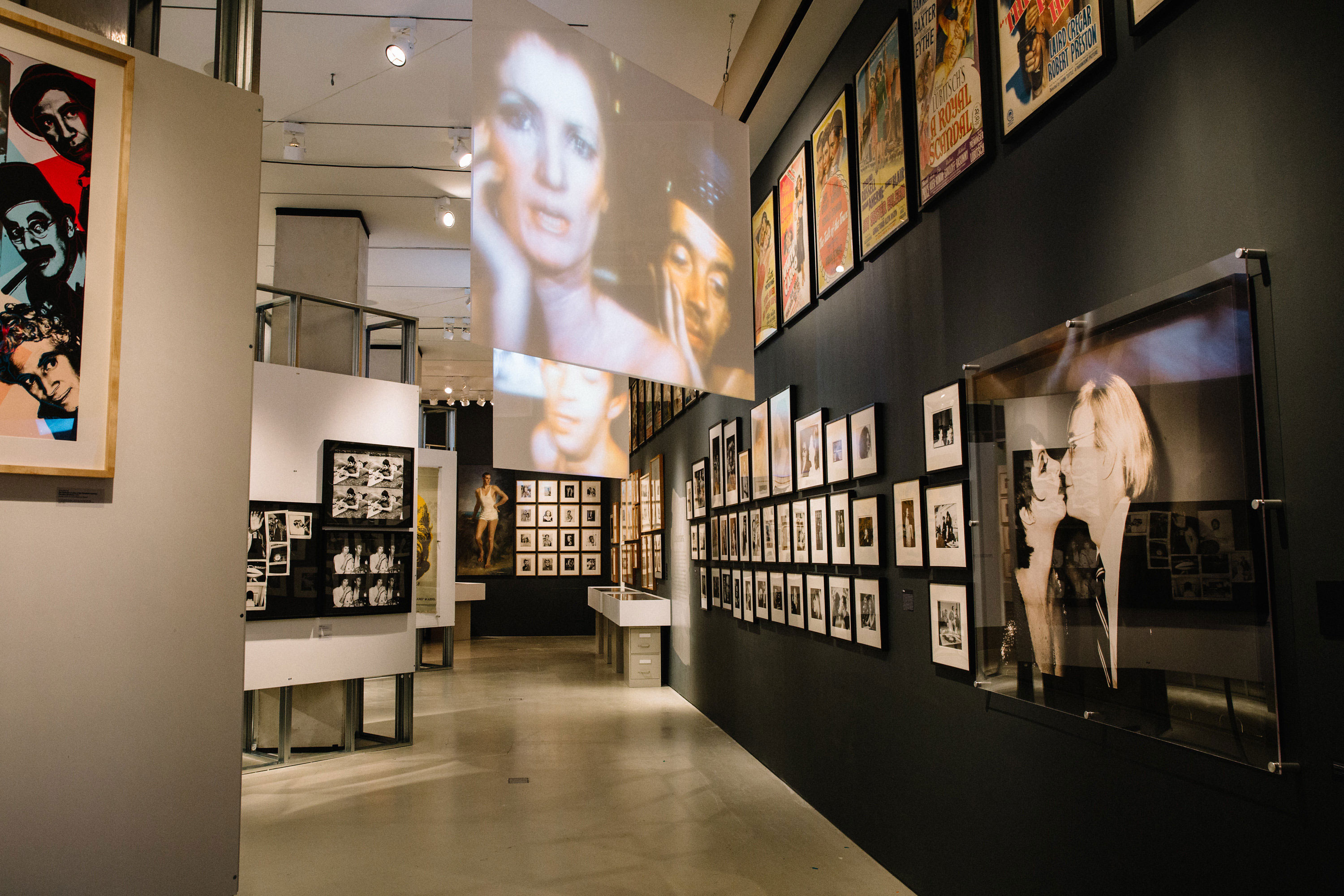 Moving through the exhibit is a tour of changing attitudes toward celebrity in the last century, as glamour gives way to a style that attempts to add "realism" to the mix. This brings us to Warhol's own films featuring his "superstars," where the line between amateur and celebrity is erased. Ironically, Warhol's films are difficult to see: aside from a collection of them available on DVD in Italy, the Warhol estate lets them be shown only under museum conditions. Screens in the gallery space show clips from The Chelsea Girls and other 1960s films featuring the likes of Nico, Viva, and Taylor Mead. But the most endearing one is Mrs. Warhol, a recently re-discovered movie starring Warhol's mother, who lived with him from 1951 until her death in the early 1970s.
The exhibit also includes a mock-up of the Factory, Warhol's famous workspace/salon, and video stations where you can watch the interview shows he did for public access cable and MTV in the early 1980s.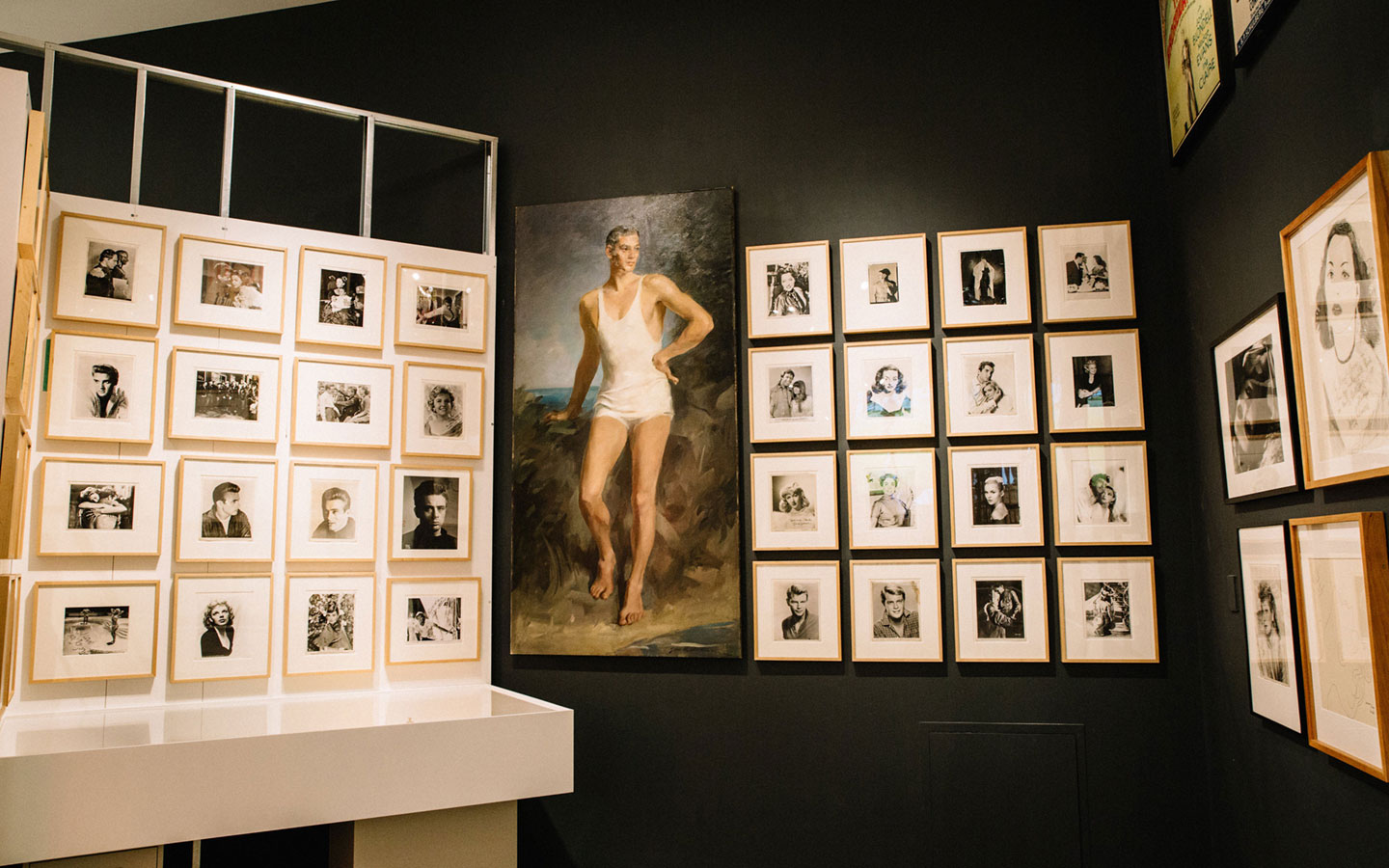 Concurrent with the exhibition, which runs through January 24, the Bell Lightbox will run a series of Warhol's films, including many that are hard to see even by the already rarified standard, including Taylor Mead and Dennis Hopper in Tarzan and Jane Regained, Sort of… (Dec. 4), More Milk Yvette, a sort-of musical starring Mario Montez as Lana Turner (Dec. 10), and the full Mrs. Warhol (Jan 24).  If you prefer "real" celebrities, check the schedules for screenings of films featuring Warhol muses Marilyn Monroe and Elizabeth Taylor.
"Andy Warhol: Stars of the Silver Screen" runs through January 24 at the TIFF Bell Lightbox, 350 King St W, Toronto. The exhibition is closed on Mondays and Tuesdays.