Drink
Step Out Buffalo's Cocktail Classic
by
/ Oct. 26, 2016 12am EST
A few weeks ago I was fortunate enough to be a judge at Ballyhoo's anniversary party, where some of Buffalo's best bartenders competed against each other. As someone who has watched numerous food battles, you, like me, might think, "What makes you qualified to judge this?" The horrible truth is, not much. Fortunately for you, Step Out Buffalo—which produced the Buffalo Bloody Mary Festival—has created, in a more democratic spirit, the Buffalo Cocktail Classic.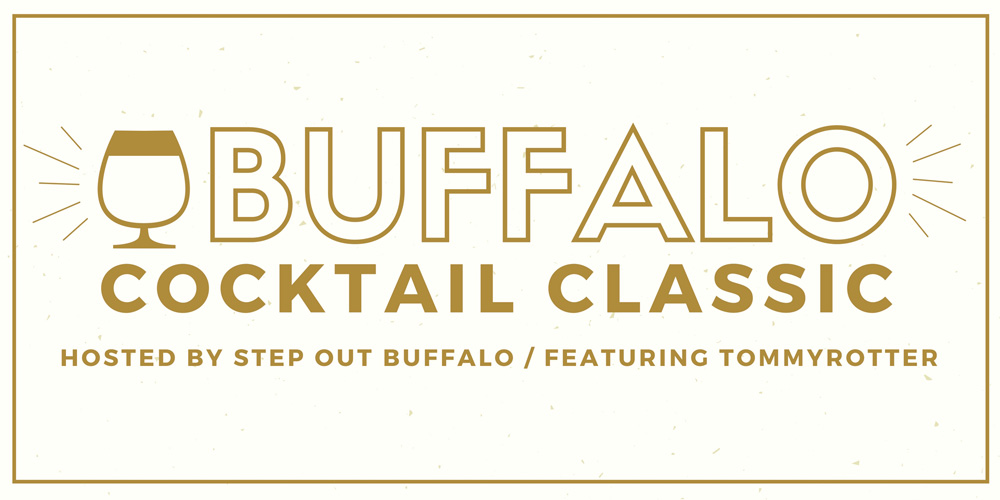 Taking place on Sunday, November 13, 4-7pm, at the Foundry Suites, you will be able to sample cocktails from an all-star list of local establishments. Featured bartenders will represent Aro Bar de Tapas in Amherst, while Ballyhoo, Billy Club, Buffalo Proper, Hydraulic Hearth, Lloyd Taco Factory, Marble + Rye, Mes Que, Toutant, and Vera will represent the city. Winfield's Pub picks up the banner for Lackawanna, and Hamburg's the Grange Community Kitchen will represent the Southtowns. So the playing field is level, all competitors will make their unique cocktails with Buffalo's own Tommyrotter Distillery's award-winning gin. 
While the cocktails are the star of the show, there will be food vendors, cash bars for additional drinks, a DJ, and other entertainment.
This is a ticketed event, and, due to the very boozy nature of sampling drinks from 12 different venues, you have to be over 21. Tickets come in two denominations, regular and VIP. General admission tickets are $45 and offer admission, entry into giveaways, tastes of each establishment's cocktails, and the opportunity to help crown "Buffalo's Best Cocktail." VIP tickets are $60 and additionally included separate entry to the event, an exclusive sitting area, a private cash bar, food buffet, and a chance to win an overnight stay for two at the Foundry Suites.
 Tickets are limited and are available at buffalococktailclassic.com.