Food
Las Puertas: Unique Mexican Cuisine Coming Soon
by
/ Oct. 19, 2016 12am EST
For most native-born Americans, the notion of Mexican food conjures up mouth-watering images of simple food. Tacos shoveled down mere seconds out of the drive-thru line. Bountiful burritos from Moe's or the nearest Lloyd truck. Nine-dollar platters of enchiladas or tostadas, usually accompanied by a pitcher or two of sugary margaritas.
Whatever it is, it's usually cheap, fast, and filling—food for boozy second dinners or hungover lunches. Rarely do we gather around Mexican food for anniversaries or graduations or other special occasions. 
But that's something that local chef and restaurateur Victor Parra Gonzalez is trying to change.
"We say in Mexico, 'It's not only tacos that we feed ourselves.' Whereas here most of the Mexican food is very protein-driven, in our country it's actually a very great balance," says Parra Gonzalez. "We're not going to eat four times a day protein from animals; we're going to find it in different things. And I think we can showcase that through our menus."
A native of the seaside restore city of Acapulco, Mexico, Parra Gonzalez brought Mexican fine dining to Western New York with Youngstown's Jaguar at the Bistro. The restaurant gained a strong local following with its blend of traditional Mexican cuisine and French cooking techniques. Think duck breast with a dark mole confit sauce, or octopus slow-cooked with chorizo and potatoes.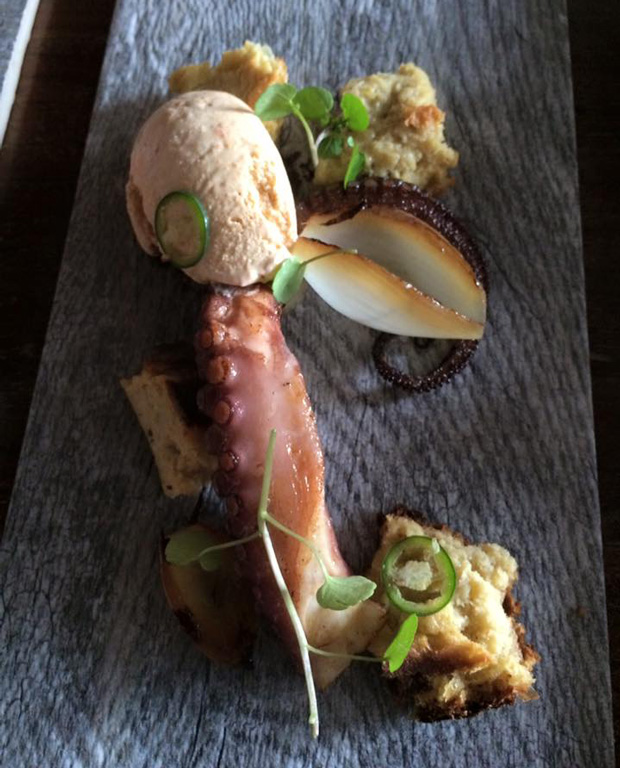 The cuisine caught on so well that after two years with Jaguar at the Bistro, Parra Gonzalez began looking for a location in a bigger market: Buffalo. He is now on the verge of opening Las Puertas, a small West Side restaurant which he says will offer a rotating menu of classic Mexican cuisine with unique French twists.
"We're going to try to push some buttons with the customers to sort of challenge them to try something that they either have not heard of or that they never had the opportunity to try," Parra Gonzalez said.
Parra Gonzalez acknowledges that there are challenges to recreating one's native cuisine in another country, especially in a city so far from US southern border.
The first is the risk of alienating, or outright terrifying, one's customer case. Some traditional Mexican dishes, like ceviche—a citrusy seafood dish that's popular in seaside Central American cities like Acapulco—would probably be welcomed by Buffalonians. But others, such as escamoles—ant larvae and pupae—would probably send many diners running for the hills.
The second challenge is that many ingredients common in traditional Mexican cuisine—such as purslane, quelites, and epazote, herbs that are fixtures of Central American diets—are hard to come across up here. Complicating the problem further is the fact Parra Gonzalez wants to use locally sourced ingredients, a rarity among local ethnic restaurants.
"What is it that we have to work with, and how do we make that Mexican food? That has been the biggest challenge yet," he said.
Amazingly, Parra Gonzalez was able to find two local farmers, Promised Land CSA and Plato Dale Farm, that grow purslane and other Mexican herbs.
"When I saw that he was able to produce [purslane], I almost jumped and hugged him. For three years I've been trying to get my hands on this thing," Parra Gonzalez said.
Of course, locally sourced ingredients are not available year-round. Rather than relying on produce shipped from across globe, Parra Gonzalez plans to offer a rotating menu based on whatever is available at the moment. Typically, this will consist of about 15 items, with a nice balance between sweet and savory dishes.
As for the restaurant itself, Las Puertas, at 385 Rhode Island Street, will consist of just 35 seats, and will have an open space floor plan, including an open kitchen, to allow guests to interact with the staff.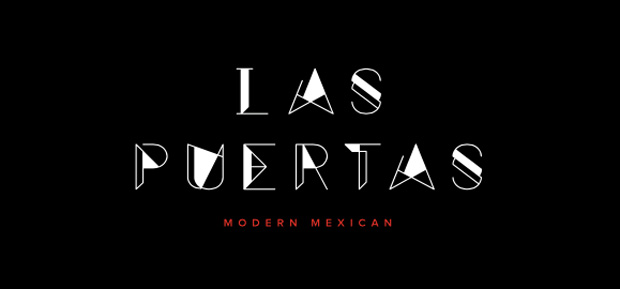 Parra Gonzalez said this is meant to reflect the togetherness and family-focused nature of Mexican dinners. It is also part of his plan for a neighborhood restaurant with a friendly, inviting atmosphere.
"We wanted to stay honest to the residents, and really give them that feeling of conviviality. The desire was to be in the community and make a community restaurant," he said.
This wish is partly driven by the support Parra Gonzalez has received from the community. Thousands of area residents, mostly regulars of Jaguar at the Bistro, helped get Las Puertas off the ground by donating thousands of dollars. This fundraising drive helped Parra Gonzalez avoid the need for a business loan. It also inspired the name, which means "the doors," because of all the diners' homes they visited during the drive.
"It's been an amazing thing to see how much excitement there is for [this] project," Parra Gonzalez said. "Hopefully we nailed it, hopefully we give everybody something they're excited about, something they can get behind (and something) they love."
For more information about Las Puertas, like the restaurant's page on Facebook.
---