Commentary
by
/ Oct. 17, 2017 6am EST
As Vice President Michael Pence parachutes into Buffalo to raise money for Congressman Chris Collins—then makes his hasty escape—consider where the money is going. 
By my count, in the most recent reporting quarter there are almost $163,000 in disbursements to Collins's attorneys defending him against a facially valid set of ethical complaints. Assuming a conservative hourly DC partner rate of $400, that's well over 400 billable hours of time on something you're being told is a meritless witch hunt.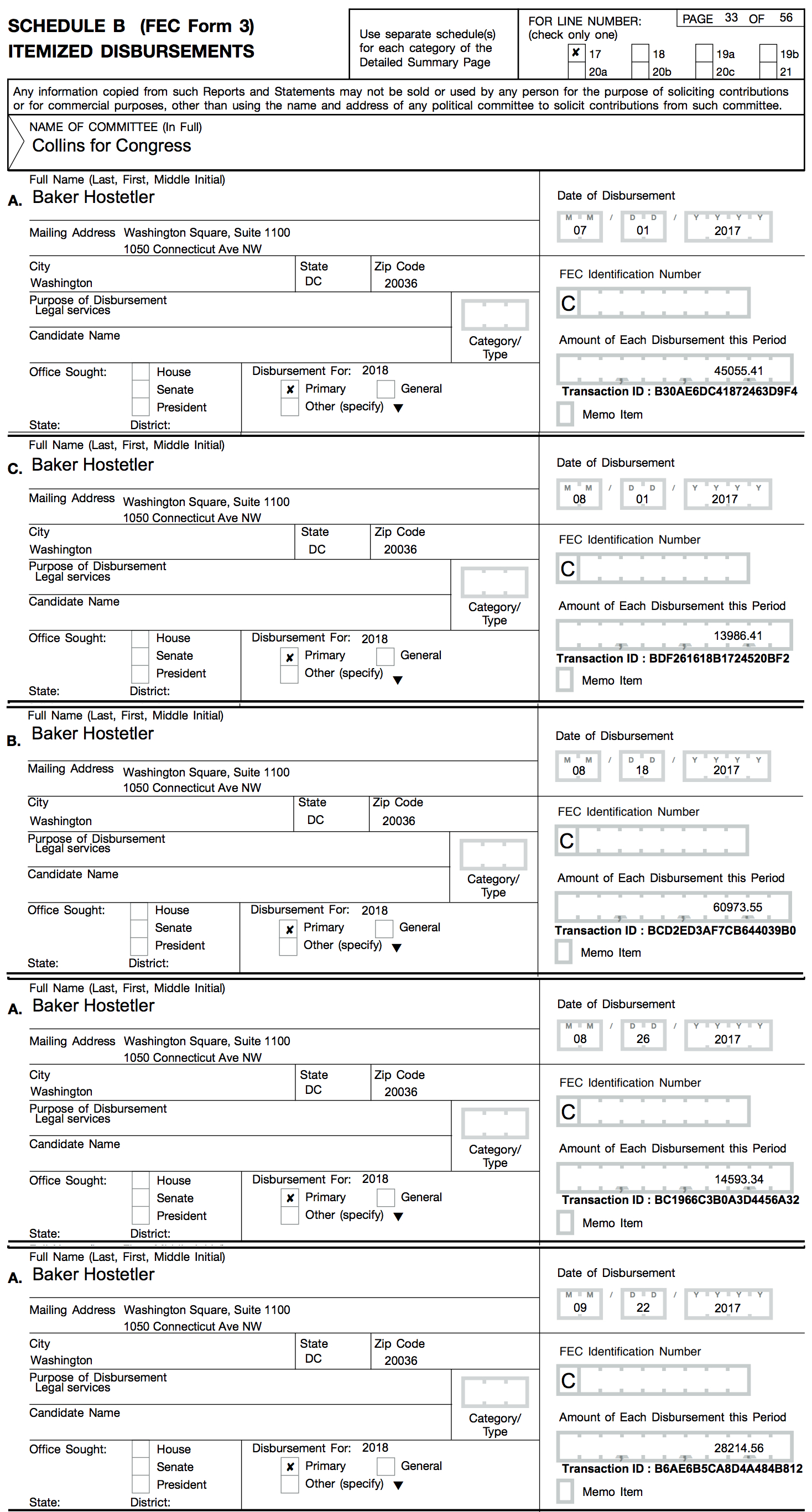 By my count, that's almost $163,000 in attorneys fees for Collins to address very serious ethical allegations, including apparent insider trading: 
…in late 2015 and early 2016, he may have engaged in "tipping" — using inside information that he knew about Innate to persuade investors to put more money down on the company.

In a December 2015 email, he provided Innate investors with information about clinical trials of Innate's multiple sclerosis drug that the company had not made public, the ethics office said.

Collins provided more previously undisclosed information about those clinical trials in an email to investors in January 2016, the ethics office said. In addition, that email included previously unknown details about Innate's plans to work with a large pharmaceutical company to produce its multiple sclerosis drug.

And in a June 1, 2016 email, Collins discussed Innate's upcoming private stock offering before the company announced it.

Adding up the information in those three emails, the ethics office said: "Some information Representative Collins shared with Innate investors was likely nonpublic and may have been important to investors making a decision on whether to purchase Innate stock."
Collins's lawyers defend this communication of private, inside company information to induce people to invest, as well as other intervention from Congressman as, "nothing improper…constructed from whole cloth and are without validity…the result of a tortured interpretation of reality and also bespeaks a misunderstanding of the facts, the law, or both, and should be rejected." Collins's lawyer's letter to the House Committee on Ethics cost $12,300 per page. 
tl;dr: $163,000 buys you a lawyer who uses "bespeak" in a filing. 
Collins calls it a "witch hunt." The problem there is that the term "witch hunt" implies that the accusations lack merit or substance. Nevertheless, to paraphrase Gertrude Stein, there is a there there. 
It also bears mentioning that President Trump "joked" about how Pence wants to "hang" all gay people. So, that's who's coming to pump local Republicans for money. Have a nice lunch, assholes!