Etc.
This Week's Agenda from LOOP Magazine
by
/ Oct. 10, 2017 7pm EST
 FRIDAY OCTOBER 13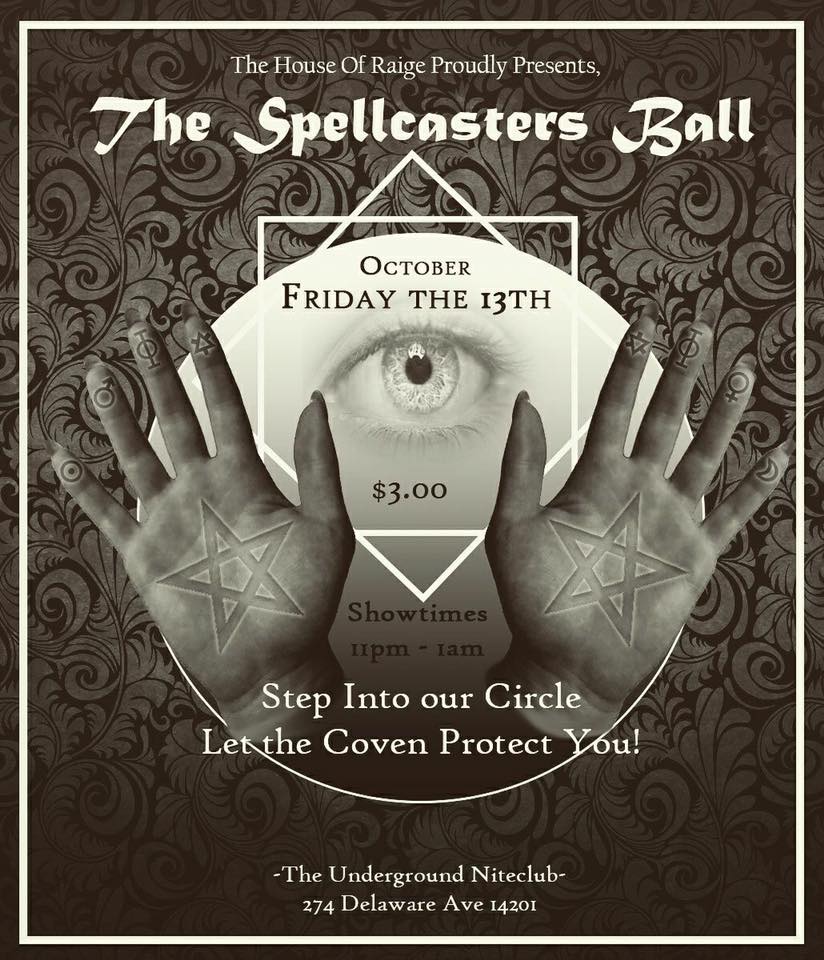 The Spellcasters Ball at Underground Niteclub
From 10:00 p.m., 274 Delaware Ave.
Described as a night of magical mischief and madness including… Legendary Performers (shows at 11 and 1),  alchemical drink specials, Salem Witch trivia, a spellbook scavenger hunt and live tarot card readings. Only $3 at the door, hosted by Alice Raige.
---
---
 SATURDAY, OCTOBER 14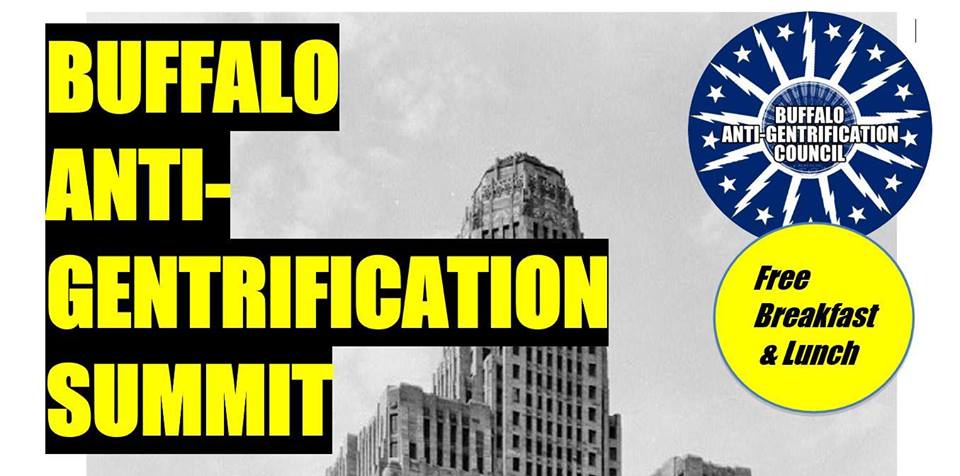 Buffalo Anti-Gentrification Summit at Hope Sevices
9:00 a.m. to 4:30 p.m. at 385 Paderewski Dr.
People tend to associate LGBTQ folks with urban renewal because we have a history of coming into impoverished areas and prettying them up. But there's another layer to that conversation – several layers, actually. Buffalo is not unique in its struggle against gentrification. This grapple for space intensifies already existing issues of racism, classism, and sexism… values clash, and the wealthy displace the vulnerable. Gentrification directly impacts every one of us. Join the conversation about it at this 'public teach-in.' To register, go to the Facebook event page and click on the link in the details section.
---
 SATURDAY, OCTOBER 14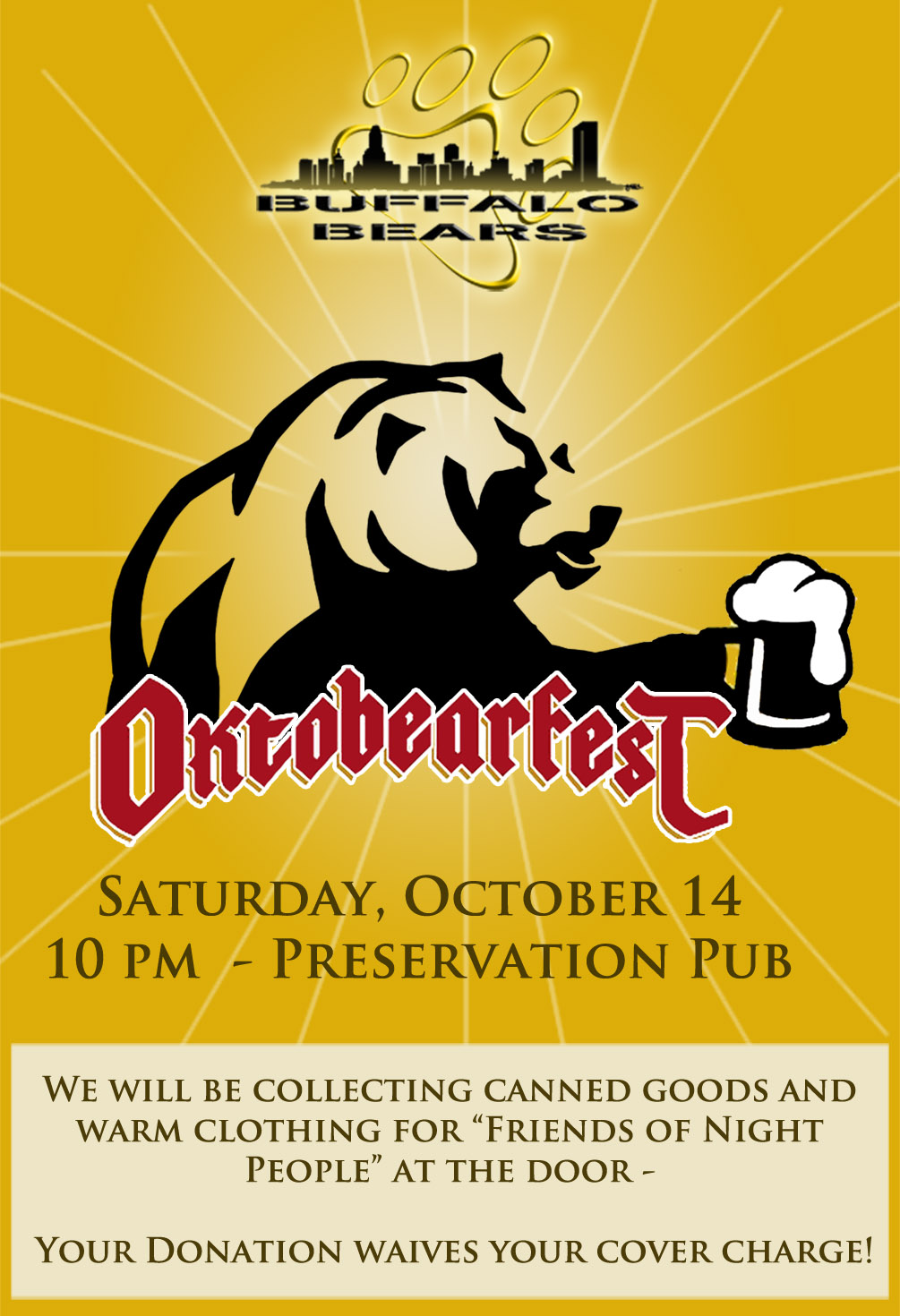 Oktobearfest Bear Night at Preservation Pub
10:00 p.m. on at 948 Main Street
The Buffalo Bears' monthly party has a hearty, beer drinking, fall-season-feel to it this Saturday, but it doubles as an opportunity to donate canned goods and warm clothing to "Friends of Night People" – bring a donation and your cover charge is waived.
---
 SUNDAY, OCTOBER 15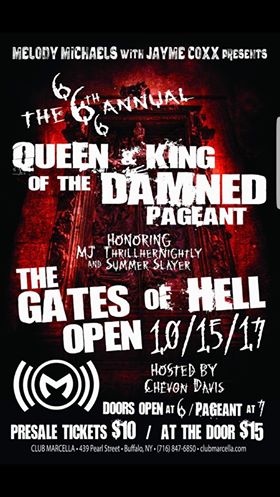 6th Annual Queen & King of the Damned Pageant at Club Marcella
6:00 p.m. on at 439 Pearl St.
The gates of hell will open on Sunday at Club Marcella for this annual favorite, organized by Melody Michaels and Jayme Coxx, hosted by Chevon Davis, and honoring MJ Thrillhernightly and Summer Slayer. Doors are at 6, pageant begins at 7, gates of hell stay open indefinitely.