Etc.
This Week's Agenda from Loop Magazine
by
/ Sep. 26, 2017 8pm EST
 FRIDAY, SEPTEMBER 29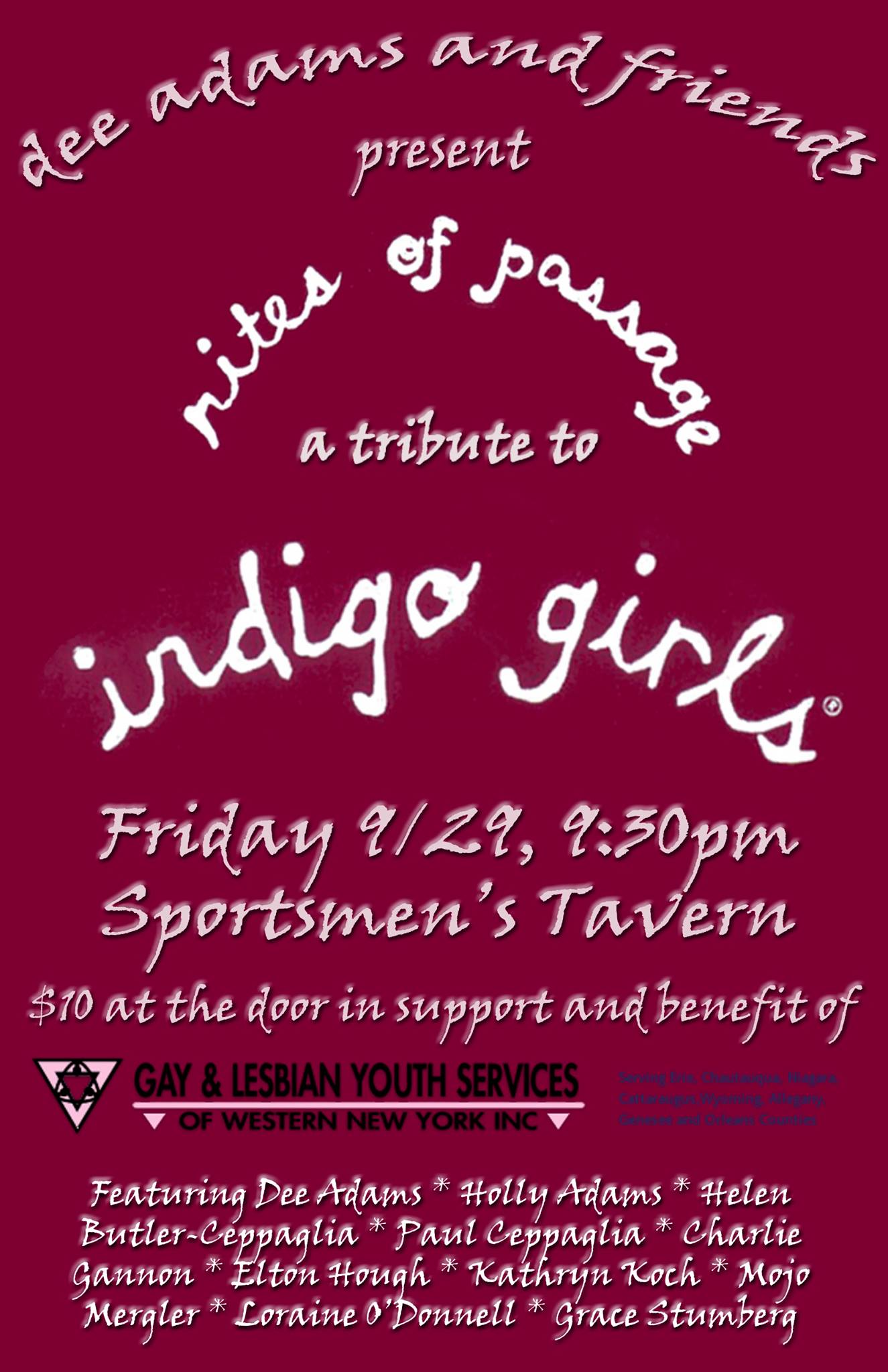 Indigo Girls Tribute Fundraiser for GLYS at Sportsmen's Tavern
9:30pm — 11:30pm, 326 Amherst St.
A selection of top shelf Buffalo vocalists are joining forces to bring the music of the Indigo Girls to the Sportsmen's stage this Friday, and proceeds will benefit Gay & Lesbian Youth Services of WNY – an excellent cause. $10 @ door… we wonder if anyone will attempt "Love Will Come to You" or "Virginia Woolf." Any questions, call 716-855-022 and ask for Mike.  
---
 SATURDAY & SUNDAY, SEPTEMBER 30 & OCTOBER 1 


Buffalo Comicon at Buffalo Niagara Convention Center
From 10am, 153 Franklin St.
For the superhero geek in you, brought to us by Queen City Bookstore! There'll be comics/artists/celebrity guests and more, including John Wesley Shipp (The Flash), Fred Williamson and Eric Roberts. Pull together a costume, or just turn up to check out the virtual reality gaming and comic book collecting. There'll be free comics, vendors… the whole nine.
---
 SATURDAY, SEPTEMBER 30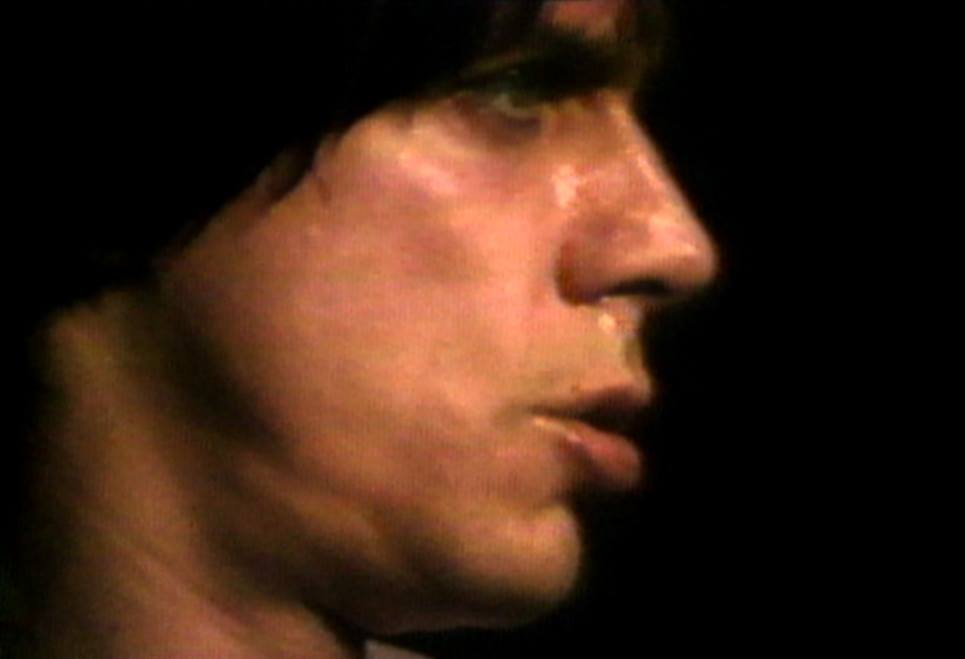 GoNightclubbing at Hallwalls Contemporary Arts Center
7:30pm — 11pm, 341 Delaware Ave.
Interested in the culture of punk rock? Pat Ivers' and Emily Armstrong's GoNightclubbing, the original punk rock music series, takes a deep dive into their archive of the most exciting performances recorded live at CBGB, Max's Kansas City, the Mudd Club, and other NYC venues during the late 1970s and early 1980s. First seen on public access cable in Manhattan, the GoNightclubbing series chronicled the raw excitement of the downtown music scene, unfiltered and in your face. This series of clips will encompass punk, new wave, and a series of interviews with scene figureheads done by the filmmakers.
---
 SUNDAY, OCTOBER 1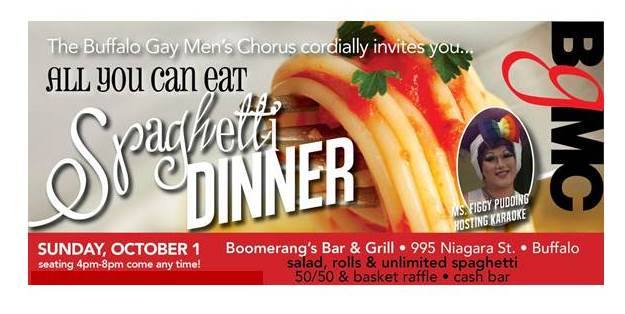 BGMC Spaghetti Dinner at Boomerang's Bar and Grill
4pm — 8pm, 995 Niagara St.
The Buffalo Gay Men's Chorus is having their annual all-you-can-eat spaghetti dinner-cum-fundraiser at Boomerang's Bar & Grill this coming Sunday. There'll be a  50/50 raffle, gift baskets, and – for the first time —  they're adding some karaoke fun for your dining pleasure. Chorus members will be taking to the mic and sharing their favorites, which means above average karaoke, so don't miss out. BGMC's new season kicks off this month with Fallin' in Love at Kenmore Presbyterian Church on October 20.