Drink
by
/ Sep. 14, 2016 1am EST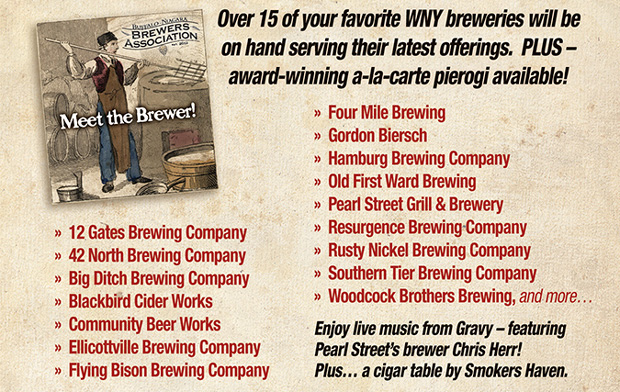 Meet the Brewer 
September 23rd, 5-11:30pm, Adam Mickiewwicz Library & Dramatic Circle, 612 Fillmore Ave, Buffalo, buffalobeerweek.com
Come out and celebrate the official kick-off to Buffalo Beer Week at an intimate Meet the Brewer night at the Adam Mickiewicz Library & Dramatic Circle. Over 15 of your favorite regional breweries will be on hand serving their latest offerings, including 12 Gates, 42 North, Big Ditch, Blackbird Cider Works, Chateau Buffalo Cider, Community Beer Works, Ellicottville Brewing, Flying Bison, Four Mile Brewing, Old First Ward Brewing, Gordon Biersch, Hamburg Brewing, Pearl Street, Resurgence Brewing, Rusty Nickel, Southern Tier Brewing, and Woodcock Brothers. Award-winning a-la-carte pierogi will also be available. A portion of the proceeds will go to benefit Torn Space Theater.
---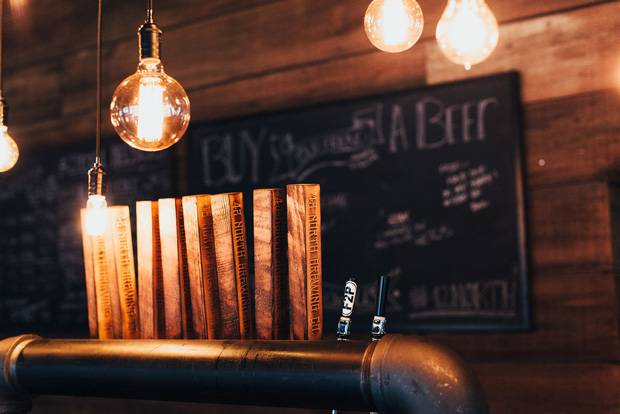 20A Red Rye IPA 
42 North Brewing, 25 Pine St, East Aurora, 42northbrewing.com/
42 North Brewing is celebrating Buffalo Beer Week with the release of a new wet-hopped beer, the 20A Red Rye IPA, featuring 55 pounds of Cascade hops harvested by hand on August 29 from fellow East Aurora locale Hunter Valley Hops. The 20A Red Rye IPA will be released on Thursday, September 29, beginning at 4pm, and Gravy will take to the stage at 7pm. "The 20A Red Rye IPA has a 7% ABV, and an approximate 75 IBU," 42 North says. "This is a seasonal beer in the truest sense of the word, and we hope you think of a local hop farmer when enjoying."
---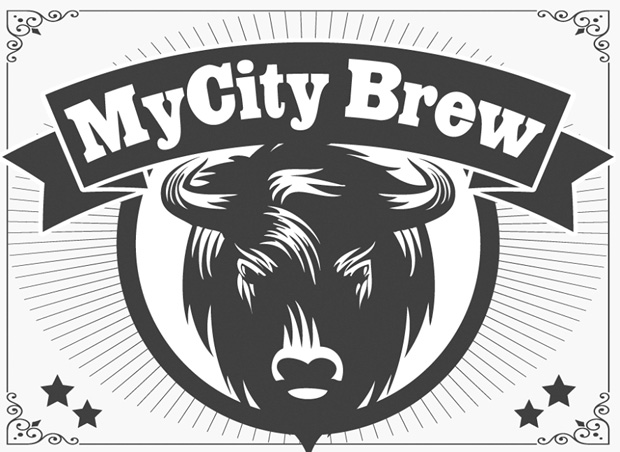 MyCityBrew's Final Selection 
mycitybrew.com
Community Beer Works own Andrew "Drew" Hardin has been tapped to formulate and brew four test beer samples for MyCityBrew's final selection event. "Once the votes are in, info is tallied and Buffalo's choice is made, I will do my very best to create for the people of Buffalo and the MCB crew a beer that will be exactly what Buffalo's beer drinkers want to imbibe," Hardin says. "This is a truly unique approach to the production and marketing of craft beer." If you didn't know, MyCityBrew want to brew the ultimate Buffalo beer and need your help. You can vote for what you'd like to see brewed at mycitybrew.com.
---

 Mikkeller Takeover 
Thin Man Brewery, 492 Elmwood Ave, Buffalo, thinmanbrewery.com/
If you weren't lucky enough to score tickets to the Buffalo Bills hope opener against the New York Jets on Thursday, September 15, why not drown your sorrows in some good beer? Thin Man can help with that with a special tap takeover featuring the Buffalo debut of Mikkeller San Diego. Beginning at 4pm (game at 8:30pm), you can enjoy a number of Mikkeller SD beers, including Imperial Wit, Imperial Pils, Waves IPA, Sparks Pale Ale, Spells Imperial IPA, Belgian Dark Strong, Tripel, Hoppy Brown, Kaffe Spogelse (Coffee Ghost) Black IPA, Black Malts & Body Salts Imperial Black IPA, Running Club Pale, and Sesh'n Session IPA. Let's go, Buffalo!