Commentary
Public Record Podcast—Primary Day Edition
by
/ Sep. 12, 2017 7am EST
Our panel of editor Geoff Kelly, columnist Alan Bedenko, and host Brad Riter discuss countywide primary day action, especially the Buffalo Mayoral race.
During the podcast, reference is made to literature that is being produced in connection with the race for the 2nd Legislative District to replace Betty Jean Grant. April Baskin is the endorsed Democrat, and two of her challengers, Charley Fisher and David Martinez, have circulated and sent out literature that is almost identical in form, if not substance. The font, the layout — even the mail permit — are all the same.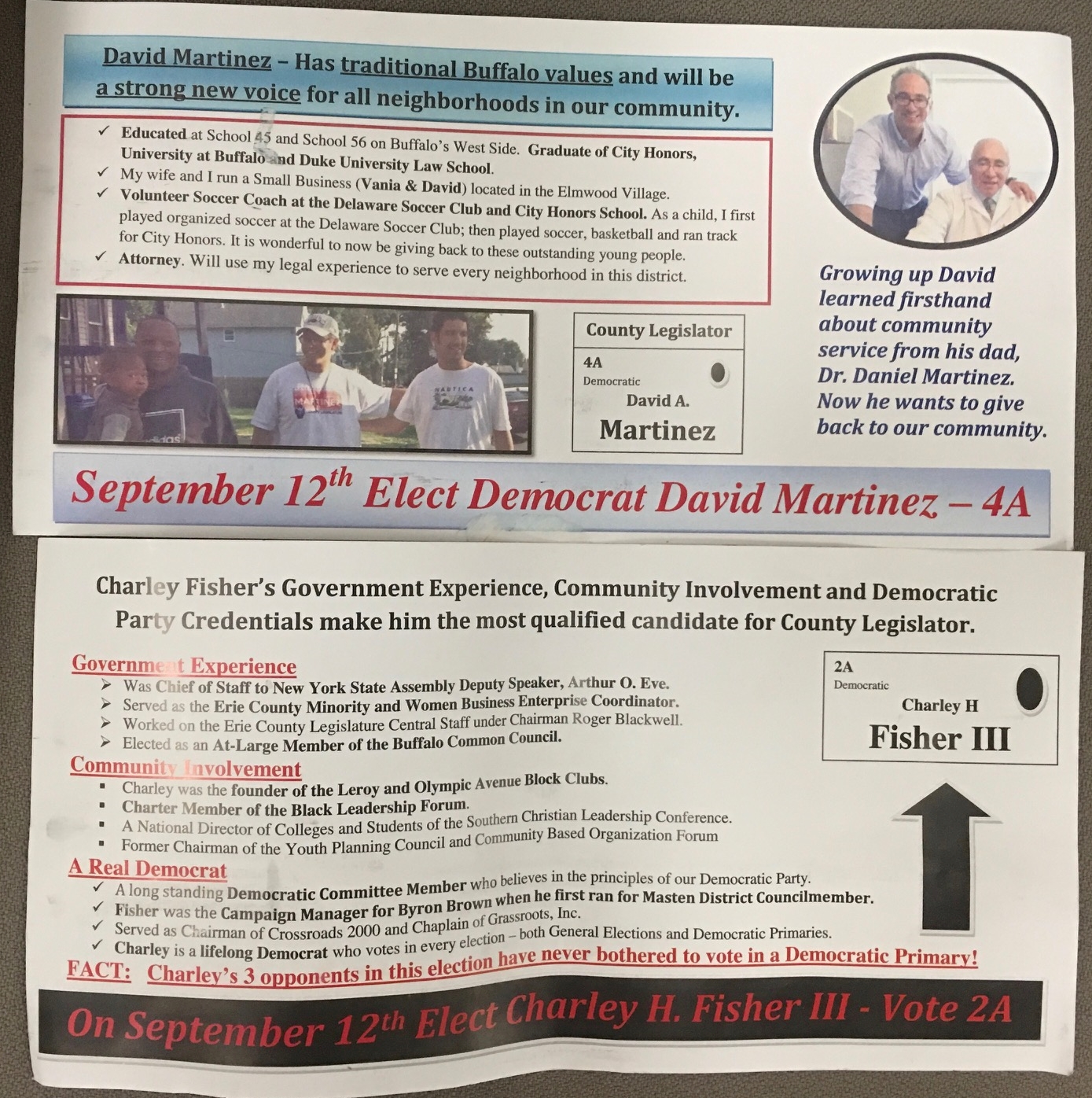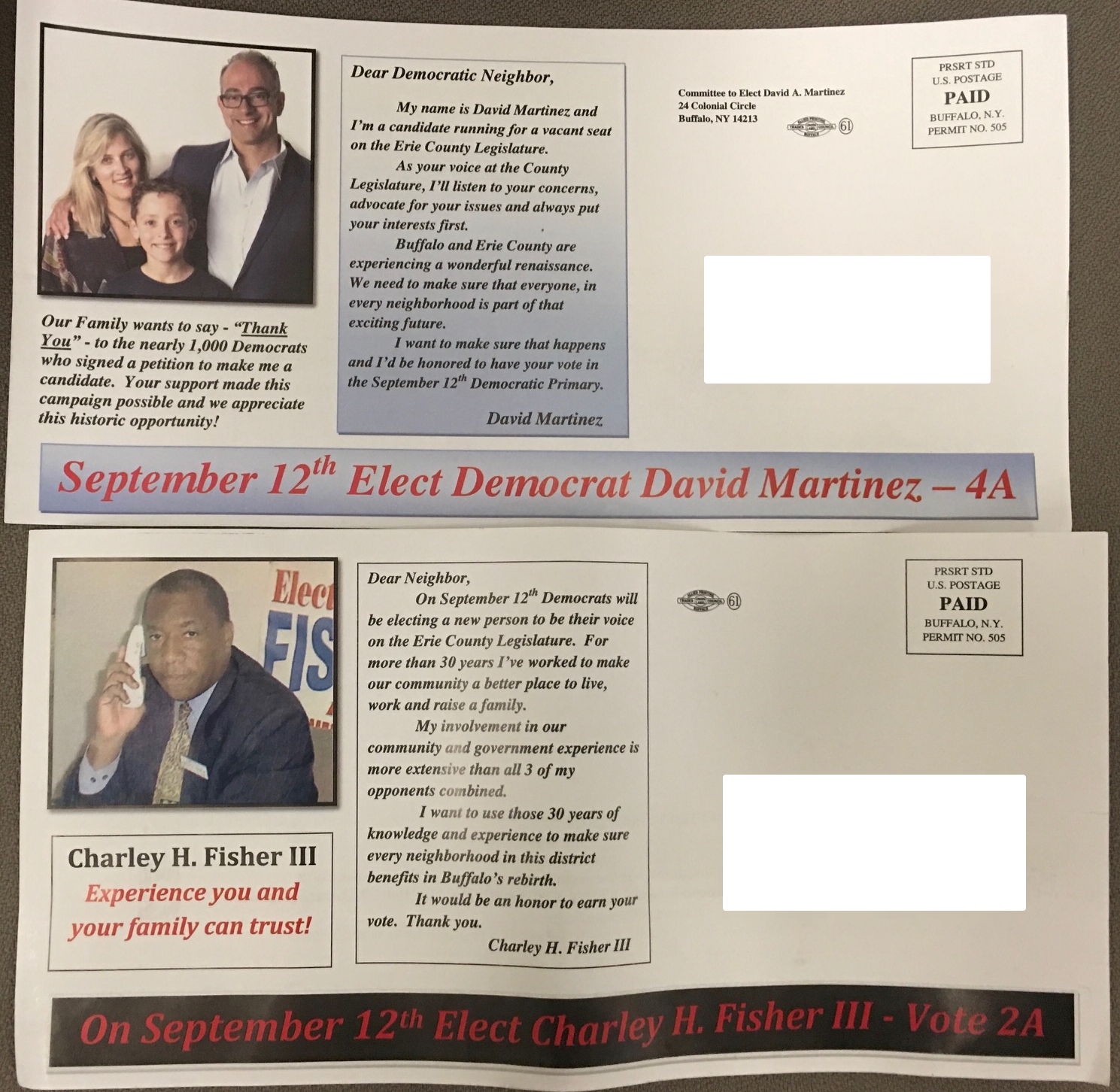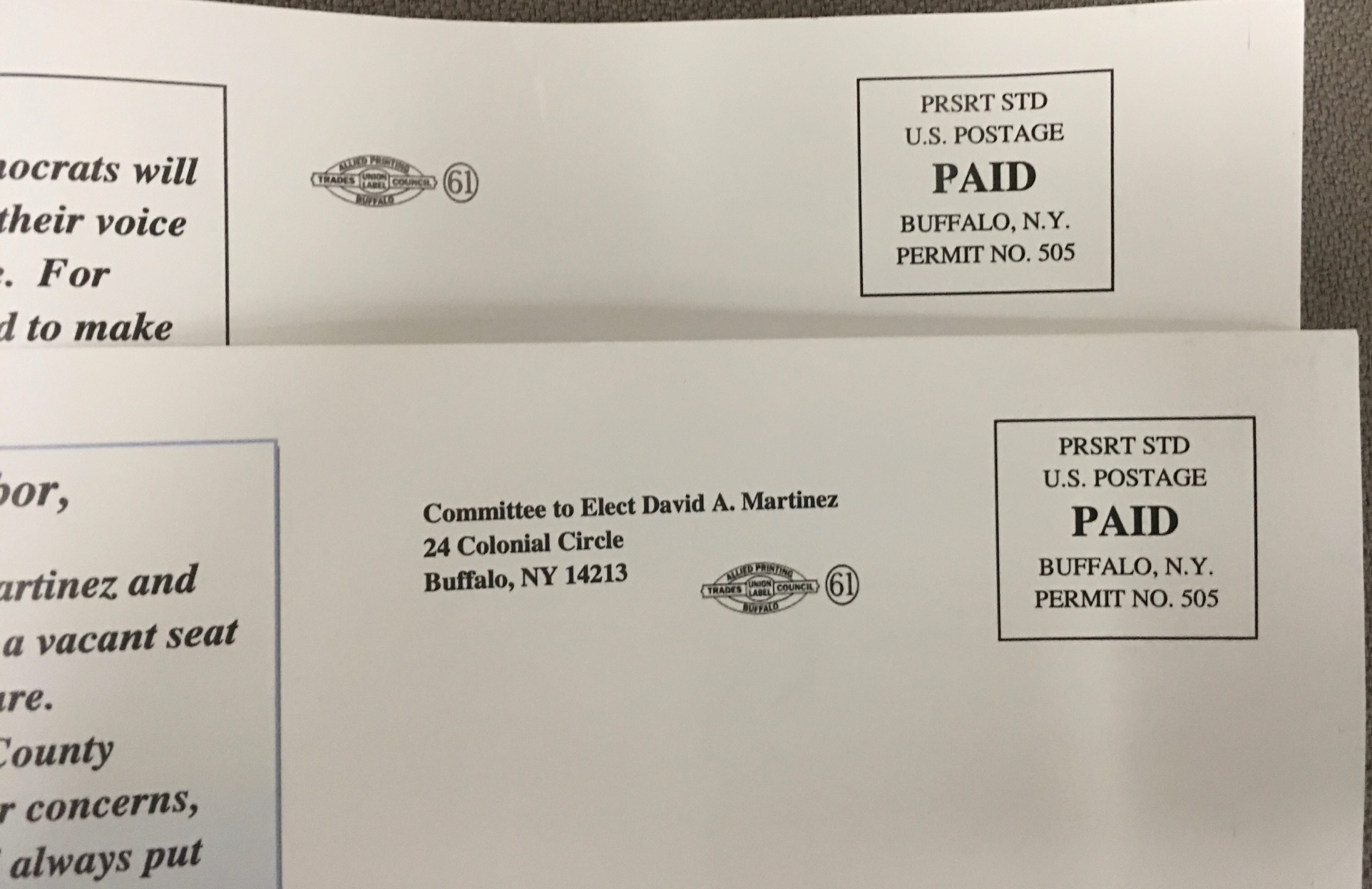 It bears mentioning, too, that this literature is eerily similar to what failed Assembly candidate and current indictee Kristy Mazurek circulated in her race last summer.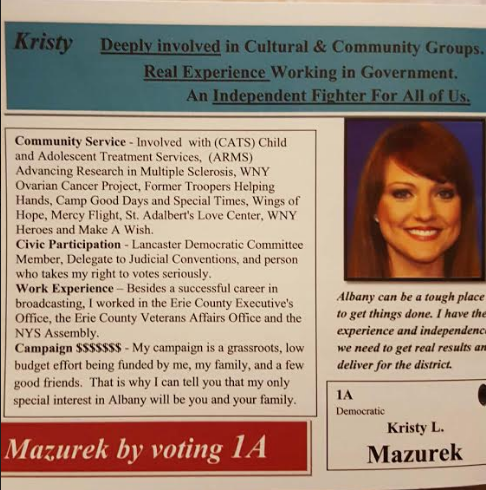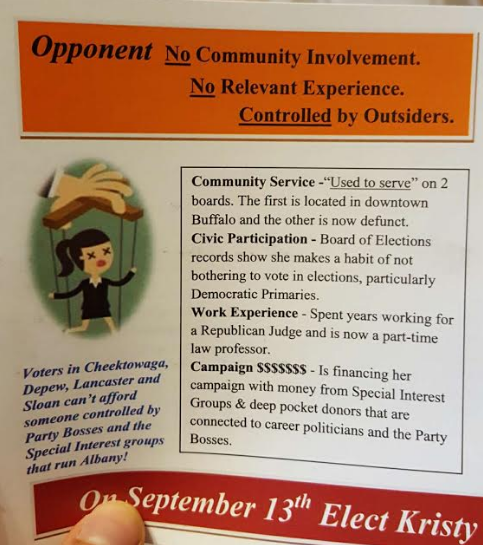 It even looks identical to the mailer that Alice Magierski is circulating in Cheektowaga. Magierski is also supported by the same collection of disgruntled nominal Democrats and indictees trying to keep the fading Frank Max / Steve Pigeon candle lit.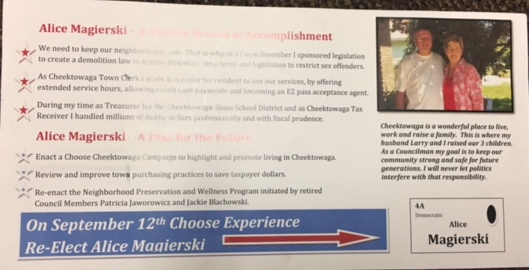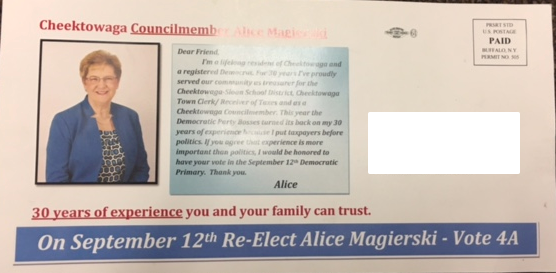 Listen here: