Music
Spotlight: Borderland Music + Arts Festival
by
/ Sep. 13, 2018 11am EST
There are 633 acres of rolling green farmland that make up Knox Farm State Park—400 acres of grasslands and 100 acres of woodlands and other-lands—and a new music festival will take place on that abundant, beautiful site for two days just as autumn begins.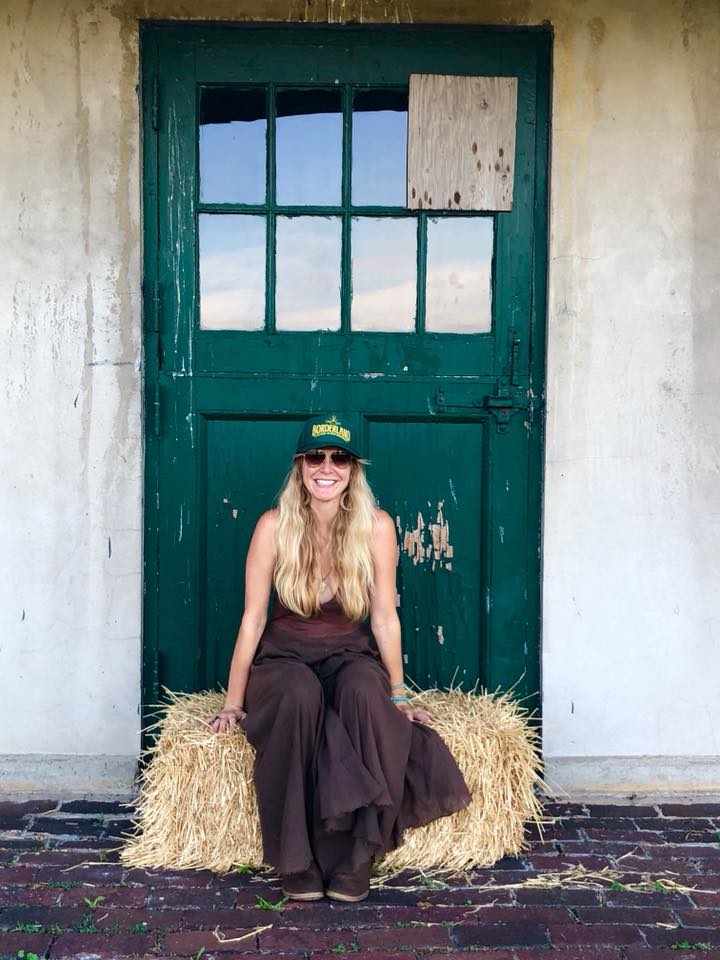 The festival is called Borderland Music + Arts Festival and it takes place September 22 and 23. It is the brainchild of East Aurora native Jennifer Brazill ([ictured right on the festival site), who is a founding organizer of WinterWonderGrass, a hugely successful bluegrass/Americana festival with events in Colorado, California, and Vermont. (She has also done stints with Bonaroo and the Dave Matthews Band.) Brazill, who now lives on the West Coast and has spent 20 years in the music industry, has long wished to bring what she does back to her hometown. Earlier this year she saw the possibilities of Knox Farm, recruited a partner in John Cimperman of East Aurora's 42 North Brewing Company, and set to work soliciting buy-in from New York State Parks and various stakeholders in the village, putting together a team, creating the infrastructure, booking bands, finding artisans, recruiting breweries and restaurants to participate—a mammoth undertaking, all achieved in about eight months. 
The result is a weekend of outdoor music and art unlike any other in Western New York: It's not a camping weekend like Blue Heron and its ilk; it's not an urban festival like Cobblestone Live. Borderland is jam-packed with the kind of folk, psychedelic rock, and soul that offers warmth to counter the slight chill of a crisp fall night. Headliners include the Revivalists, Oteil & Friends, Sam Roberts Band, and John Oates & the Good Road Band. If that's not quite enough to warm you up, there'll be a legion of craft brewers set up—10 in total—to dole out some refreshing fall brews. You can also expect a whole schedule of artisan demos—from a live beer brewing demonstration to a spoon carving workshop. So rustic. There's a lot to see and do at Borderland, so here we've compiled a few of our favorite things. 
 1. John Oates & the Good Road Band 
Who needs Hall when you have Oates? Half of the iconic R&B/soul/pop duo, John Oates is on a new tip these days—and in fact making the records that he says he always wanted to make. The current recording is a bluesy, Dixieland-inspired bluegrass album titled Arkansas, which was released earlier this year. It doesn't get much more American than that. Though he's written countless hits with his partner Daryl Hall, don't expect to hear too much Hall & Oates. And what you do hear might not sound familiar. "Some people might think they're getting half a Hall & Oates show, though that's not the case—I'll play 'Maneater," but I'll do it the way it was originally written, as a reggae song," he said in a recent interview. John Oates and the Good Road Band take the stage as headliners on Sunday night. 
 2. Margo Price 
Americana singer/songwriter Margo Price will take the stage on Sunday, on one of the festival's smaller stages, the Split Rail Stage, which will feature both regional and national artists. Price, 35, hails from Nashville, Tennessee and brings a straight-up country sound with her. Her album, All American Made, was deemed by many list-makers to rank among the top country albums of 2017. Whether she's alone with her acoustic guitar or with a full band, Price delivers live, so don't miss her set on Sunday. unday. 
 3. Oteil & Friends 
Oteil is Oteil Burbridge, the Grammy Award-winning master bassist who currently plays with Dead & Company. He has played with everyone from the Allman Brothers Band to Eric Clapton, Bonnie Raitt, Sheryl Crow, and Trey Anastasio. His friends are his brother, Kofi Burbridge, keyboardist and flutist of blues rock group Tedeschi Trucks Band; psychedelic rock guitarist Scott Metzger; and two more Deadheads, John Kadlecik of Dark Star Orchestra and drummer John Kimock. Needless to say, there'll be a lot of talent on this stage.
 4. The Beer 
If you're like me, the first thing you'll do when you get to this festival is head straight to the lineup of breweries. Personally, I'll head straight for the Community Beer Works tent to grab a Luscious Pale Ale. Expect a whole lot of beer from 42 North (which is a sponsor of the festival), Big Ditch, Ithaca Beer Comapny, Resurgence, Collective Arts Brewing, and more. 
 5. The Artisan Demos 
There's a whole lot to take in here. Borderland will feature about a dozen different artisan demos. Not only can you enjoy some great music at this festival but you can learn to do a whole lot of fun things, from cigar rolling to creating a butterfly garden. There'll be loom weaving, horseshoeing, and even sheep sheering, too, in case you're planning on making a move off the grid. Check out next week's The Public for a full lineup.
 6. The Food 
The Borderland website claims a "diverse array of locally sourced food options," and from the looks of things, it sounds like that's what they'll deliver. Expect burgers from ABV, rustic dishes from Black Iron Bystro, and pubby stuff from Winfield's Pub. And probably a whole bunch of food trucks, too. 
 7. The Homespun Stage
 
This is where you'll find most of the local, homegrown talent. Some recommendations: six-piece bluegrass band the Observers on Saturday, Pine Fever on Sunday, and PA Line (twice on Sunday, and the second set will be a Mumford & Sons tribute) to finish off the weekend. It would be a shame to spend all of your time at the main stage and miss some of this great local talent.