Film
Pick of the Litter, Wanda, The Wife
by
/ Sep. 11, 2018 8pm EST
It seems to me that you would have to work pretty hard to make a movie about five puppies, following them from birth for two years as they train to become guide dogs for blind people, and not wind up with an audience pleaser. Whatever possibilities for failure existed, they were avoided by directors Dana Nachman and Don Hardy (Batkid Begins). If there's a drawback to their new documentary Pick of the Litter, it might be that it makes their craft look too easy to aspiring young filmmakers: Just find an excuse to follow a bunch of puppies around for awhile, and audiences will love it.
Dramatic weight is introduced at the beginning when we are informed that of the 800 puppies born annually at the Guide Dogs for the Blind (GDB) breeding facility, only 300 will pass the program to qualify as guide dogs. Unlike other service animals, these dogs are trained not only to follow commands, but to resist them when they would put their person in danger, such as by insisting that you cross the street when a car is coming.
Along with the puppies, we spend time with two people who are on the waiting list to receive a guide dog, a widow who lost her sight shortly after the birth of her grandchildren, and a young man who has been blind nearly since birth.
Aside from more music than is necessary, Pick of the Litter eschews the schmaltzy, trusting the material to speak for itself. If the local branch of GDB or any similar organization does not have a donation box in the lobby of the North Park Theater, where the movie will run for a week, they will be missing an easy touch.
***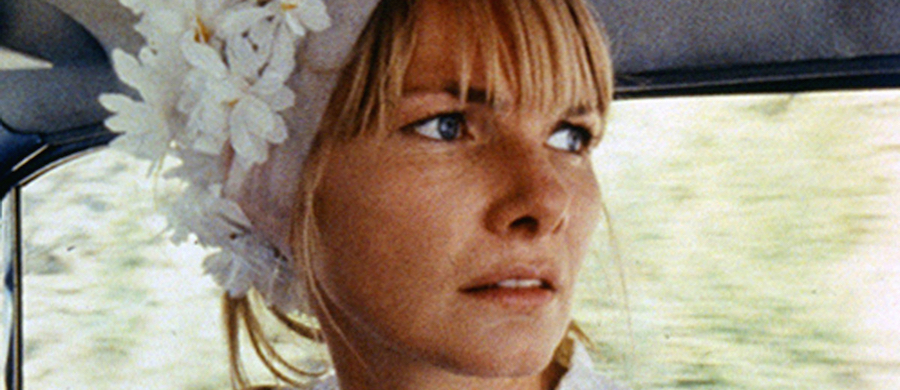 There's no possible way to segue from a puppy movie to Wanda, so I won't try. Barbara Loden's independent drama about an ungrounded woman (played by herself) in a dreary coal-mining area of Pennsylvania was universally acclaimed by critics when it was first shown in 1970. But it wasn't audience friendly for the times and disappeared after that first release. Loden died of cancer a few years later without ever making a second film, and Wanda was consigned to the scrapheap of history.
At least so it seemed until the film was added to the National Film Registry in 2010. A restored version will be shown under the aegis of this publication at the North Park this weekend (Saturday and Sunday at 11:30am). Loden was a successful stage actress—she won a Tony award for her lead in Arthur Miller's After the Fall—who had trouble making the transition to film. It probably helped keep her memory alive that she was married to director Elia Kazan, whose fans may have expected to see his touch in her film. But while he did offer his support while she was filming, it was to make the film that she wanted, which to both of their credit is not at all like one of his. Both the film and the character resist pat attempts at psychological or sociological analysis, and Loden's primary instinct for filming seems to have been to strip away anything that smacked of Hollywood artifice. (There's an unbroken two-minute long shot of Wanda walking across a slag heap that could be from an Abbas Kiarostami film.) The opening credit reads "Directed by Barbara Loden with Nicholas T. Proferes," and it's clear that her photographer and editor had a large part in shaping the film, cutting scenes as soon as their meaning was established. It's not without it's rough edges, but it's well worth seeing, and wondering what might have been had Loden made more films.
***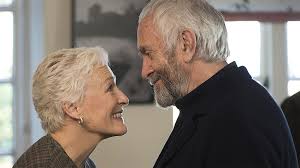 Following a respected American novelist (Jonathan Pryce) and his wife (Glenn Close) as they travel to Sweden to collect his Nobel Prize for Literature, The Wife is one of those films that you can't properly discuss without giving away its ending. But while that reveal is certainly well telegraphed, it's played for surprise, and to give it away would be an unforgiveable spoiler. I can however say that by structuring the story that way (presumably carried over from Meg Wolitzer's novel), the film cheats its audience, putting off all the interesting questions about the situation until it's too late to deal with them. What's left is an uninvolving movie about characters that, despite the considerable abilities of the two stars, I found it impossible to care about.