Film
The Trip to Spain, Menashe, Patty Cakes, Beside Bowie: The Mick Ronson Story
by
/ Aug. 30, 2017 12pm EST
Have you been to the movies lately? Odds are you haven't: The last few weeks have produced the lowest box office figures in two decades, according to industry reports. And that's taking into consideration that late August tends to be a bad period for movie attendance to begin with, what with people heading back to school or trying to soak up as much vitamin D as they can before summer's end.
Of course, the fact that the multiplexes are still crammed with comic book movies that have been there are summer is likely to be a factor. So if you're just in need of something new to see, you're in luck this weekend.
The highest profile title of the bunch is The Trip to Spain, which finds British comedians Steve Coogan and Rob Brydon back on the road visiting pricey restaurants, staying in fabulous inns, trading celebrity impressions and musing on the encroachment of middle age. This was funny stuff the first time around, in 2011's The Trip, when the two were unfamiliar to American audiences and their chemistry was in development. But the formula hasn't developed much since then, and while this third entry is an improvement over The Trip to Italy, it's still too much been there, done that. The food porn aspect of the first film has been minimized to the point that the restaurants the duo visit (the excuse for all of these films is that they're supposed to be reviewing them) are largely reduced to the status of anonymous sets. That leaves the improvised banter between Coogan and Brydon, playing fictionalized versions of themselves, musing about the encroachments of middle age and how Monty Python routines would sound performed by Marlon Brando. (And whom among us hasn't laid awake nights wondering about that?) The impressions are witty when they're not too familiar (enough already with Roger Moore!), and even more interesting are their discussions of the differences in the way they approach, say, Mick Jagger. But 100 minutes of this gets tiresome, which is why these Trips have always been more enjoyable in their original form, as half-hour episodes of three six-part tv series that have never aired in the US. (Given the choice, go for the tapas instead of the paella.)
•••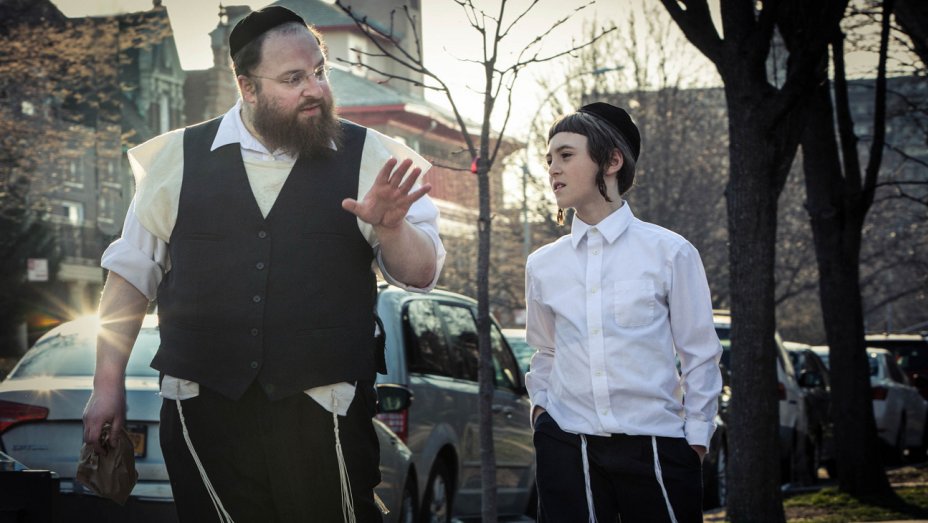 The better choice for the week is Menashe, another film about someone playing a fictionalized version of himself. But while Menashe Lustig may bear a slight resemblance to a bearded Kevin James, he's no celebrity. Filmmaker Joshua Z Weinstein, who has travelled the world making movies that investigate other cultures through the experiences of people within them, was interested in making a film about the Orthodox Jewish community in modern America when he met Lustig, a widower fighting for the right to raise his ten-year-old son. The rabbi who guides his community insists that a child needs to be raised in a house with two parents, so until such time as Menashe is able to acquire a new wife, his son is to live with his uncle Eizik, who is as sanctimonious as he is financially successful. Mixing actors with real Hasidim in the Brooklyn neighborhood where the film was made, Weinstein explores without proselytizing. Some viewers may have trouble with the fact that Menashe doesn't simply abandon this world that treats him with so little respect, but that's precisely what makes the film so powerful.
***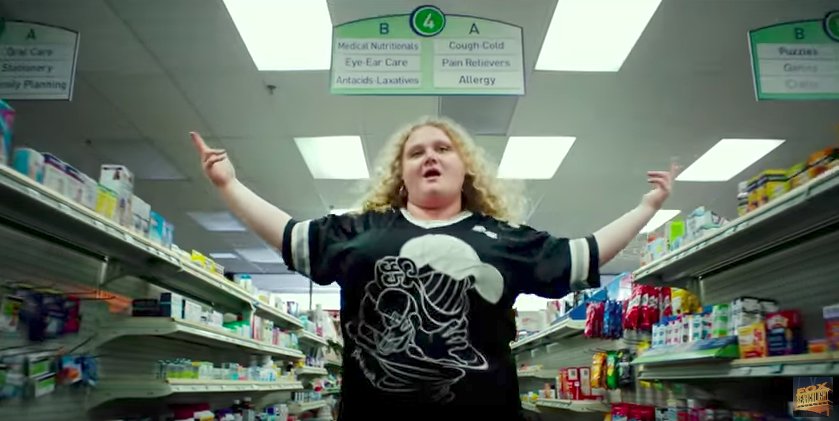 Another new film that can be viewed as an ethnographic documentary is the Sundance hit Patty Cakes, set in a blue-collar New Jersey town. Patricia Dombrowski (Danielle Macdonald) is 20ish and overweight, with no job prospects other than pulling beers in the seedy bar where her mother (Bridget Everett) is too much of a regular. Her ambition in life is to become a rap star, a goal at which she would seem to have as much of a chance as her drunken mother did at leading a hair metal band in the 80s. Will she succeed? This is not the kind of movie where that is a serious question. Writer-director Geremy Jasper borrows too liberally from the "I'm going to be a star!" genre to make this of much interest to anyone who isn't a fan of hip-hop music to begin with. But give him credit for capturing the feel of hard-luck America in the new millennium, as well as for getting memorable performances from a mostly unknown cast.
•••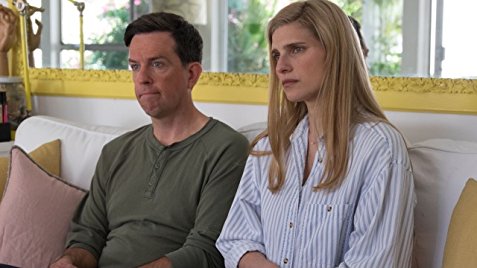 The familiarity of its cast—Ed Helms, Mary Steenburgen, Paul Reiser, Amber Heard, Wyatt Cenac—is the primary selling point of I Do…Until I Don't, a comedy-drama about marriage written and directed by Lake Bell. She also stars as half of one of three couples who are enlisted by British documentarian Vivian Prudeck (Dolly Wells) to appear in her new film about what she sees as the outdated institution of marriage. ("I've got a thesis to prove!" she snaps when a happily married couple tries to sign up.) Our movie opens by seeming to hew to Vivian's smarmy perspective, which would at least be novel. But it soon enough settles into a predictable sub-Love Actually ensemble piece in which none of the individual stories are fleshed out enough to be of much interest. To note that this was made by What's the Point Productions is just too easy.
•••
David Bowie was born to be a star, and would have been no matter what path he took to get there. But while you can't say that he wouldn't have been who he was without the help of any other figure, it's inarguable that the Spiders from Mars, the incarnation that first brought him to worldwide fame, wouldn't have been the band it was without Mick Ronson, lead guitarist, arranger, and musical architect. Along with being responsible for a large part of the sound of the band on record, he provided a visual counterpart to Bowie on stage. Between the end of the Bowie era and his premature death from cancer in 1993, Ronson also had a memorable long-term collaboration with Ian Hunter, as well as working with Lou Reed, Bob Dylan, Morrissey, and even David Cassidy. Still, it comes as no surprise that the documentary Beside Bowie: The Mick Ronson Story focuses on the Bowie era, with much of the narration provided by Bowie himself from old interviews. Featuring interviews with Hunter, Reed, and members of Queen, the Sex Pistols, and Def Leppard, it's a must-see for any classic rock fan. You can see it this Friday or next Thursday at the Screening Room in the Boulevard Mall.