Visual Arts
by
/ Aug. 24, 2016 12am EST
This year's Elmwood Avenue Festival of the Arts features 170 artists from around the region. The two-day festival, Saturday and Sunday, August 27 and 28, will feature artists in 16 different media, including, of course, painting. Among the painters who will display work at the festival is 24-year-old Clarence native Kelsey Merkle.
Merkle has demonstrated a raw talent and keen eye for art since she was a toddler, and spent her childhood exploring the beauties of the natural world surrounding her rural Clarence home.
"My grandmother was an artist and she got me into the arts at a very young age," she said. "I remember way back when we first started, just to give me something to do, she would have me make a piece and we would enter it into the Erie County Fair just as a fun project to do every summer."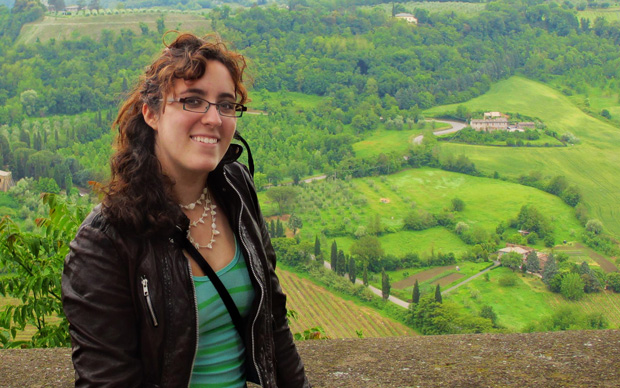 The 24-year-old has won dozens of awards at art shows around Western New York, including the Director's Award at the Erie County Fair as a high school freshman (she was the first to win it as a junior artist), the Sheila Whalen Best Realism in Drawing Award in 2010, 2011, and 2014, and the prestigious Allentown Scholarship in 2010. While a student at Sheridan College in Oakville, Ontario, three of her pieces were included in Applied Arts Magazine.
Notable in Merkle's portfolio are the portraits, especially black-and-white charcoal portraits of family and friends that use the expressions of her subjects to bring personality and realism into the piecse. A large portrait of her older brother Chris with his eyebrow arched and a look of cynicism is simply titled Really? Merkle submitted the piece to a competition, only to have the jury message her back saying that they didn't accept photography—for a realist, perhaps the best compliment they can receive.
Though the majority of her art has been defined by detailed realism, Merkle recently graduated from Sheridan's illustration program, which opened in her an ingenuity and freedom that shapes her most current works. "I really do enjoy the fantasy genre and I also read a lot of comic books," she said, "so I wouldn't mind finding an avenue in which I can incorporate some of that into my work, or even make a separate body of work that would have some of those elements more present in them."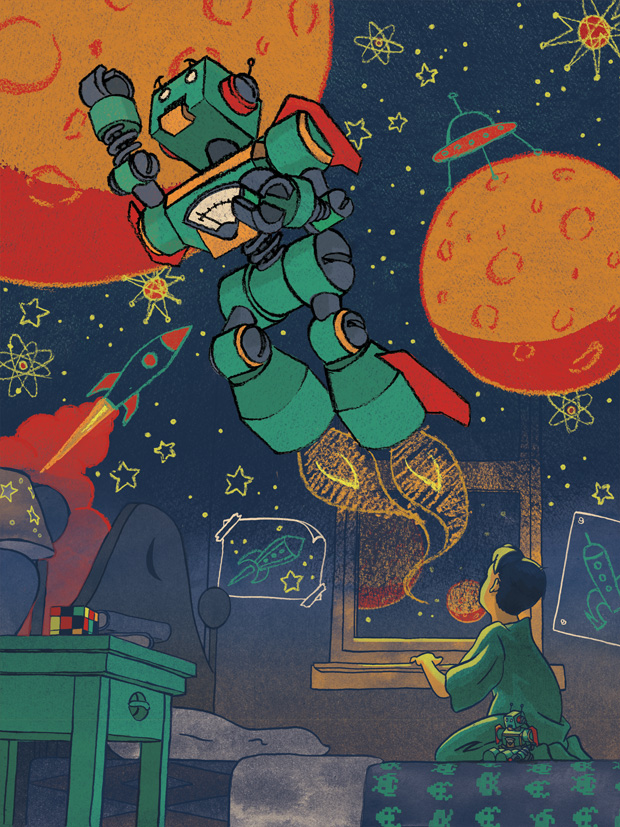 Robot Dreams
Recently, Merkle interned at Kropserkel Inc., a company that specializes in movie props for films and music videos. Her work on Stormtrooper armor and a replica of Robot Maria from the film Metropolis has inspired her most recent art pieces and given her a new medium to explore. Her latest two pieces—a profile of Robot Maria and shadows of her human counterparts in Maschinenmensch and the intergalactic cast of Aelita dodging bullets under a curtain of space in Aelita: Queen of Mars, are reimaginings of the original film posters, bringing color and light to these black-and-white classics.