Drink
by
/ Aug. 10, 2016 12am EST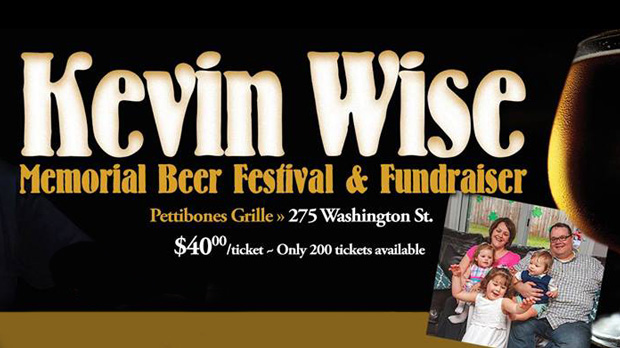 Kevin Wise Memorial 
Thursday, August 18 , Pettibones Grille, 275 Washington St / 6-9pm
Celebrate the life of the Buffalo Beer Biochemist, beer blogger, husband, father and teacher Kevin Wise, who suddenly passed away in July, at the Kevin Wise Memorial Beer Festival & Fundraiser on Thursday, August 18 at Pettibones Grille, 6-9pm. The intimate event will feature food, unique raffles, and specialty beer from Kevin's favorite local breweries, with 100 percent of the proceeds going to benefit his family. Tickets are $40 (200 available) and are available at the Buffalo Bisons box office, most local breweries (including 12 Gates Brewing, Flying Bison, Resurgence Brewing, and Community Beer Works), Thin Man, Trocaire College (via Professor Don Spasiano), and Pizza Plant Transit.
---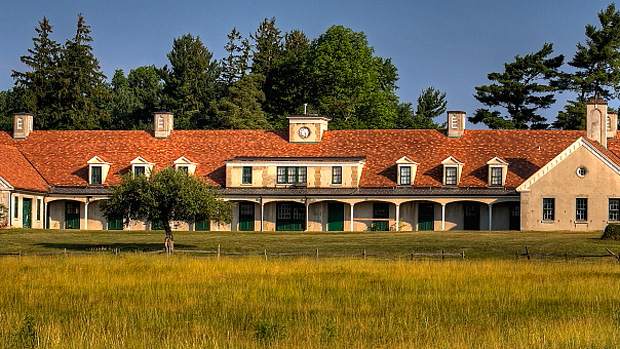 Brewery at Knox Farm? 
437 Buffalo Rd, East Aurora
Could a brewery be coming to East Aurora's Knox Farm State Park? If the couple behind McKenzie's Hard Cider has their way, then yes. Julie Ciolek, whose husband Lenny is the founder of McKenzie's, submitted a proposal to New York State to "improve, repurpose and manage the decaying historic horse barns, stables and other buildings" at the park, which would include the production of beer and cider made from hops and apples grown on the grounds. Lenny says that his wife pledged to invest $539,000 in capital projects over three years in return for a 10-year renewable lease, adding they don't intend to transform the farm into anything "commercial-looking."
---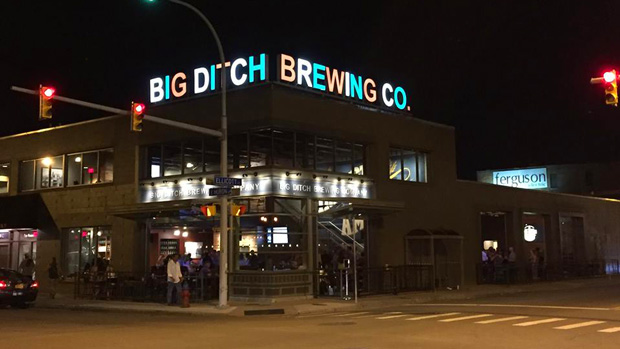 Big Ditch's Barrel-Aged Beers 
55 E Huron St, Buffalo, bigditchbrewing.com
Big Ditch Brewing fans can expect a pair of barrel-aged beers in the future as the brewery has their Towpath Imperial Stout aging in bourbon barrels from Smooth Ambler Distillery and the second iteration of their Bidwell Wild aging in red wine barrels from Leonard Oakes Estate Winery. According to Big Ditch's Matt Kahn, four barrels have been filled with the Towpath and have been aging for six months with plans for bottling, while one barrel of the Bidwell Wild was filled with tart cherries, peaches, and plums from Dan Tower Farms and blueberries from Erdle Farms. They plan to brew another Bidwell Wild batch before years end.
---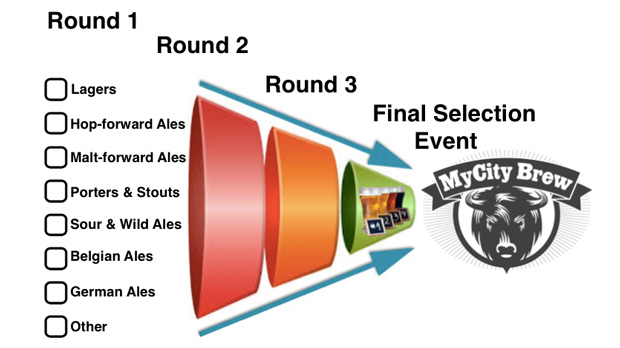 MyCity Brew Voting 
mycitybrew.com
Upstart MyCity Brew has set out to craft the ultimate Buffalo beer, and they are seeking your help in order to get things just right. They are asking Buffalo beer fans to cast their vote for their favorite beer style, choosing from up to four options from a list that includes lagers, malt-forward ales, hop-forward ales, porters and stouts, sour/wild ales, Belgian/French ales, or German ales. Vote on their Facebook page. If you vote now, and share a Facebook post, you can also win one of ten roles on MyCity Brew's final selection tasting panel. You can also find more information at MyCityBrew.com.