Performing Arts
by
/ Jul. 28, 2015 11pm EST
Bollywood dancer Gaitrie Devi is the type of person who is constantly thinking of innovative ways to expose the community of Buffalo to different styles of dance. Her passion for the Indian art form, which began at an early age, has now blossomed into a full-blown career as she is now the only Bollywood instructor in Buffalo.
One thing Devi fondly remembers about her childhood is gathering around the television with her parents and becoming completely absorbed with the various performers in classic Bollywood films.
"I was born in South America, so the Indian roots, I wasn't necessarily tied to Indian that way.  Watching the movies and mimicking the actresses and learning that style of dance was almost keeping me connected with my Indian heritage," Devi said.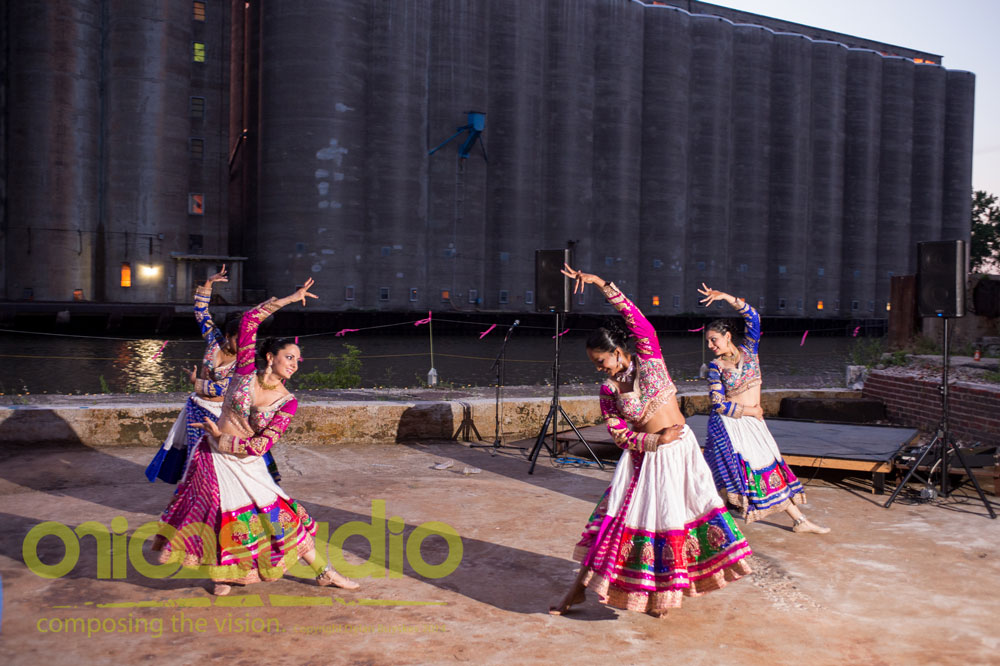 Her family moved from Guyana, South America to the Bronx when she was five. That's where she was introduced to a wide range of cultures in her neighborhood, such as Hispanic, African, Caribbean, and Irish. Every weekend her family, which consisted of her mother, grandmother, aunts, uncles and cousins, had parties and listened to Indo-Caribbean music, which is a fusion of Indian, soca and reggae. Another tradition within her family was dancing at special occasions, like birthdays and weddings, which is a common practice in Indian culture.
It wasn't until 2002 when she attended the University at Buffalo, majoring in psychology and communications, that she became serious about dancing when she started choreographing routines for several student associations and cultural organizations. Once she graduated in 2006 she returned to New York City and had a strong yearning to dance. She immediately looked up the nearest Bollywood dance schools online and discovered Bollywood Axion run by Pooja Narang.
"She's the one who made me realize how much I enjoyed Indian dance," said Devi of her dance mentor Narang. "She has such a passion for it. There are various styles of dance through India and she would cover almost everything."
During her time with Bollywood Axion she was a featured dancer in their dance company and performed at large-scale events in Times Square and the South Street Seaport.
In 2009 she also joined the Sa Dance Company under the artistic direction of Payal Kadakia, who is now the CEO of ClassPass. With this group she performed a three-day showcase at the Alvin Ailey Theater.
"She had this vision of bringing authentic Indian dance to the mainstream," Devi said. "The showcase was very rigorous and demanding, but an amazing experience. It was one of those experiences that really helps you grow."
It wasn't until 2012 that she decided to make her home in Buffalo after she met her husband, Heamchand Subryan, who had attended UB and is originally from the Bronx as well. Within a month of returning to the city she found a reliable full-time job, which she was thankful for, but the absence of dance brought that aching feeling back.
"I was very frustrated with myself and the position that I had at the company," Devi said. "I knew that there was something missing."
As she searched for dance classes in the area she noticed there were a lot of styles offered—from contemporary to belly dance to hip hop—except she realized no one in Buffalo taught Indian dance, which is what sparked her idea to start teaching her own classes.
"It took me months to actually get the courage and feel I could do this," Devi said. "If it wasn't for the support from my husband, my mentor, who is Payal Kadakia, and my friends and family, honestly I wouldn't have been able to pull it off because I had no following."
Devi first connected with Lisa Griffis Davis, who at the time owned a space in Studio C located where Essex Arts Center now resides in Buffalo. She happened to be at the studio shooting a photo for the cover of Buffalo Healthy Living magazine and once she met Davis they instantly became friends. After becoming acquainted, Davis offered up her space for Devi to teach workshops so she could get a feel for teaching and to see if there was an interest among dancers in the region for Indian dance.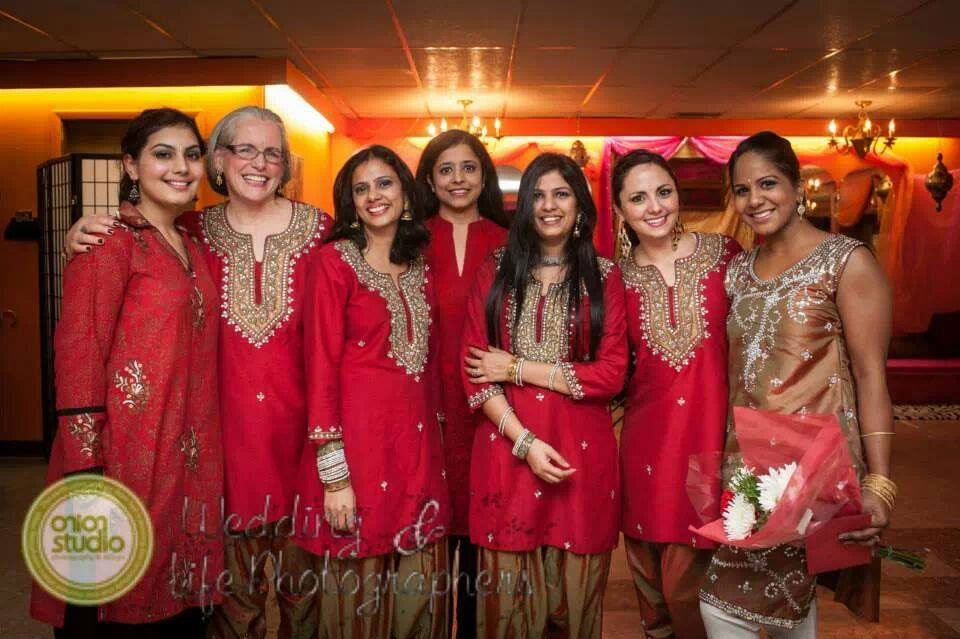 In the next few months Devi gained more of a following and Faaria from Oasis Dance Center reached out to her asking if she wanted to teach Bollywood classes. Ever since then she's set up shop at this location. Through her business, Devi Bollywood Dance, she currently offers Beginners Bollywood, Bollywood/Bhangra and Intermediate Classical Bollywood, and occasionally teaches special workshops at ODC and Barre Centric as well.
"I love it," Devi said. "I love meeting people. Some of my closest friends are from dance. I just feel like it's a great way to meet people and way to stay fit. I'm very passionate about it."
Stephanie Frary, a 28-year-old accounting analyst at First Niagara Financial Group, started taking Devi's classes a year ago. She's taken every class Devi offers and describes the style of dance as "addicting."
"Gaitrie's classes have improved my fitness level in terms of cardio stamina with the different styles of Indian dance that she touches on in class," Frary said. "Most importantly, I have gained confidence in myself."
Each class Devi says she likes to remind her students, most of whom are women, how "strong and amazing" they are and how they should indulge in feeling great about themselves during that hour of class.
"It's not just about the dance," Devi said. "It's about being comfortable in your own skin. I still tell my students every session 'this is your time, this is an opportunity for you to spend an hour with yourself. Look at yourself in that mirror. Don't be afraid. Focus on yourself and be happy.'"
Lara Martini, a 33-year-old artist and graphic designer, who has taken the Beginners Bollywood and Intermediate Classical Bollywood classes for the past year, says she appreciates Devi's fun, yet still professional, teaching style.
"No one feels like they are uncoordinated, bad at dancing, or out of shape," Martini said. "She makes it accessible while still making it challenging. She does not do anything to make us feel 'less than' while in class, yet remains clearly the teacher. It's the perfect mix of 'she knows what she's doing' but 'she's one of us.'"
 On top of teaching classes, Devi also formed her own performance group in late 2013, also recognized as Devi Bollywood Dance. The group consists of Devi, who choreographs the pieces and dances, along with flamenco dancer Lisa Amelia and Bharatanatyam dancer Bhavana Muddukrishna. Devi says she specifically chose these dancers, both who have previously taken classes with her, because of their advanced technique and skills. Together they've performed at numerous local events, such as City of Night, Elmwood Arts Festival, Taste of Diversity and Glen Park Festival.
One performance that succeeded in capturing the true essence of Indian dance while sharing it with the community on a larger scale, which Devi organized herself, was her 2014 showcase. The show, comprised of 15 dances, included her performance ensemble, along with a few local artists, instrumentalist Ravi Padmanabha from Family FUNKtion, contemporary ballet dancer Mackenzie Lynch, and tribal fusion belly dancer Michelle Joy.
"It was the first in the community to bring together these type of artists from various backgrounds and kind of infused it to be almost one style and then have this connection of Indian themes."
Most recently, Devi has also become the development assistant at Young Audiences Western New York, an organization devoted to making art accessible to children in order to enhance their development. Through Young Audiences she's been involved in several programs teaching dance throughout the community and in public schools.
"Young Audiences and their vision…[for] what they want to do is something that every dancer who wants to continue to grow and to teach others, it's a great opportunity," Devi said. "You learn so much about your skills, where you are and where you want to go."
While Devi may be busy with her many commitments, she never misses an opportunity to connect with others through movement if it presents itself. Her most recent endeavor was helping organize an all-day dance event for National Dance Day with studio owner Kara Mann, which was held at Free Soul Dance. The event, which featured a wide range of dance classes, like Egyptian belly dance, contemporary, Bollywood, salsa, and hip hop, had a successful turnout.
"I'm always looking to do more," Devi said. "My brain is always thinking. It's exciting at the same time to see what could happen. I have more ideas. I'm not done."
 DEVI BOLLYWOOD DANCE 
 920 Niagara Falls Blvd, Tonawanda 
 Devibollywooddance.com