Performing Arts
5 Underdogs of Infringement Festival
by
/ Jul. 22, 2015 12am EST
Pacing oneself during Infringement Festival may be the key to sustained energy, but even the most disciplined of returning attendees can run low on steam during a round-the-clock, 11-day arts smorgasbord. Sometimes popular consensus wins out and we opt to join friends at a party rather than see something we heard was exceptional. Maybe the location was far off the beaten path or the performance conflicted with several others. Whatever the case, we asked a few Infringement Festival devotees to help us pick a short list of amazing talent who could use a little more love (and attendance) than they've received in past years. Here's what we came up with:
 1. MICHELE COSTA PRESENTS MUSe 
Costa presides over the theatre Figüren collective, a theater company that blends puppetry, mime, and mask to create intriguing storylines and memorable characters in scenarios that force viewers to consider where we all belong in the scheme of life. For this year's Infringement Festival, she brings MUSe, an illuminating story told from the vantage point of a common house mouse.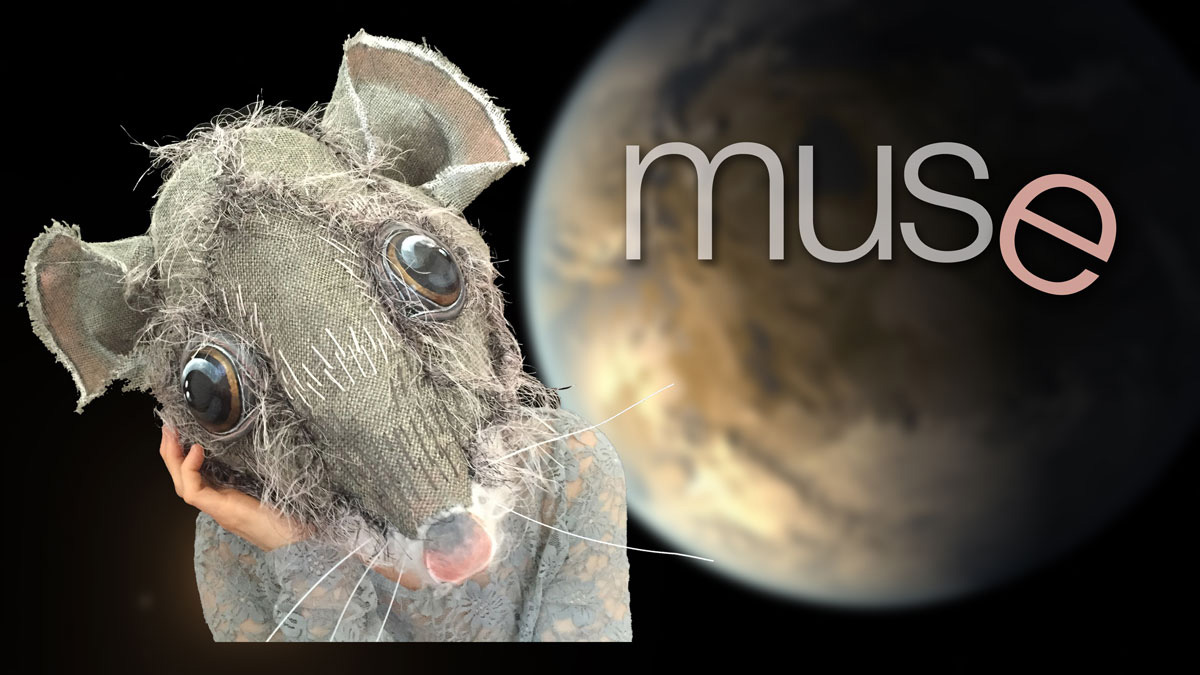 Fri 7/24 7:45-8:45pm @ Days Park (Circle, near Picasso), Sat 7/25 2pm @ Bidwell Park (Behind Farmers Market), Sun 7/26 6:30-7:pm @ UUC (Garden), Tues 7/28 6:30-7:pm@ UUC (Garden), Tues 7/28 8:30pm @ Karpeles Manuscript Library (Steps, North St), Wed 7/29 6:30-7:pm @ UUC (Garden), Fri 7/31 6:30-7pm @ UUC (Garden), Sun 8/2 6:30-7:pm@ UUC (Garden)
 2. DEEDEE CLOHESSY: PRATTLETALES 
Anyone that knows Buffalo-native Deedee Clohessy will tell you that she's a born storyteller, something she's expressed throughout her adult life via poetry, graphic art, and cartooning. With Prattletales, she uses her gift as wordsmith to share some of life's more mortifying moments with self-deprecating sarcasm and a keen eye for the absurd. You'll laugh until it hurts.
Fri Jul 24 7:30-8pm @ Dreamland, Sat Aug 1 4-4:30pm @ Geoff Kelly's House
 3. EDDIE GOMEZ POETRY 
You may know Eddie as that guy in the back room at Record Theatre that always needs to make a highlighter mark on your used vinyl purchases, but his talent extends far beyond record store inventory into the world of poetry. Listen to Eddie muse on his love for our city, his feelings about being an introverted performer and his romantic meanderings which range from mild to wild. His talent for wordplay isn't learned, it's given—and it's undeniable.  
Fri 7/24 7-7:30pm @ Dreamland, Wed 7/29 8pm @ Rust Belt Books (Outside), Wed 7/29 3-8pm, busking on the West Side
 4. VELEVET AL 
Our local breast-obsessed visionary returns with something called "Yes, I am Staring at Your Breasts in 3DDD." One can only imagine how he'll showcase his fondness for all things mammary this year, but Al has even been known to bust out the occasional breast-centric screenplay. Of one thing we're fairly certain: He'll wear something creative to support his own, carefully cultivated man-boobs.
Sun 7/26 7:30-8pm @ Dreamland, Mon 7/27 7:15-7:45pm @ Dreamland, Sat 8/1 7:30-8pm @ Presto!
 5. ISH KABBIBLE 
To the surprise of many, the term "Ish Kabbible isn't really Yiddish, nor is it directly derived from any true Yiddish sayings or phrases. It was coined as a stage name for a coronet-playing comedian, Merwyn Bogue, in the 1930s. Over time, it has come to mean "nonsense" to some and "I shouldn't worry" to others.  Conversely, the music of this Buffalo duo is very real. Built from just drums and bass—what most bands use as a bottom end—this father/son pairing (Augustin Brand on bass, Kenny Brand on drums/percussion) dishes out an impressive progressive-funk blend that showcases amazing versatility. No nonsense here.
Sat 7/25 12:15am @ Mohawk Place, Thu 7/30 7pm @ Burchfield Penney (Front Yard), Fri 7/31 5pm @ GCR Studios, Fri 7/31 10pm @ Nietzche's