Music
by
/ Jul. 11, 2018 3pm EST
"Do it for the kids" is the tagline of one of Buffalo's longstanding entrepreneurs. The catchphrase is evident in everything that Chris Ring does for the Buffalo music community; he brings live music for the local, all-ages fan base—"the kids"—and he has been one of the most important elements on the scene since the early 2000s. 
In 2001, Ring started a music promotions company, After Dark Entertainment, Inc., which has brought hundreds of live shows to the Buffalo area since its inception. After Dark is known for bringing in a wide array of genres, including punk rock, hardcore, and hip hop music. A Day to Remember, A$AP Rocky, Bayside, Circa Survive, Every Time I Die, New Found Glory, Rise Against, Taking Back Sunday, and Wu-Tang Clan are only a small sampling of the acts that After Dark has booked in the past. 
After Dark's sister company, Tour City, Inc. is a screen-printing company that Ring runs alongside Justin Tartick to provide affordable merchandise for bands and businesses alike. Ring also started Fanbassador in 2016, as a means for fans to connect with artists, giving fans the ability to vote to pick their ideal concert lineup out of a pool of artists to choose from. The Tailor Made Festival in 2017 was the inaugural festival of Fanbassador, in which fans voted for, and curated their ideal lineup to include Travis Scott and 2 Chainz as headliners. These are only a few of Ring's accomplishments spanning the past few decades.
Aside from booking and promoting shows over the years at venues like Club Infinity, Mohawk Place, the Showplace Theatre, Town Ballroom, Xtreme Wheels and many others, Ring owned the concert venue, Waiting Room, where he booked hundreds of shows between 2013 and 2017. When Waiting Room closed its doors, Ring immediately began working on creating a new meeting place for the music community, and most recently, Ring introduced his new venture and new concert venue, Rec Room, which is slated to open this coming September on Chippewa. 
Though Ring has a two-decade resume of accomplishments, growing up, he didn't intend on becoming a promoter. Ring grew up on the hardcore music scene, and with that, he was straightedge, didn't drink, was a vegetarian, was big into animal rights, and with that, he decided he wanted to go to school for environmental science. He started looking to go to schools out of state, but since his friends were going to Buffalo State College, he wanted to go there as well.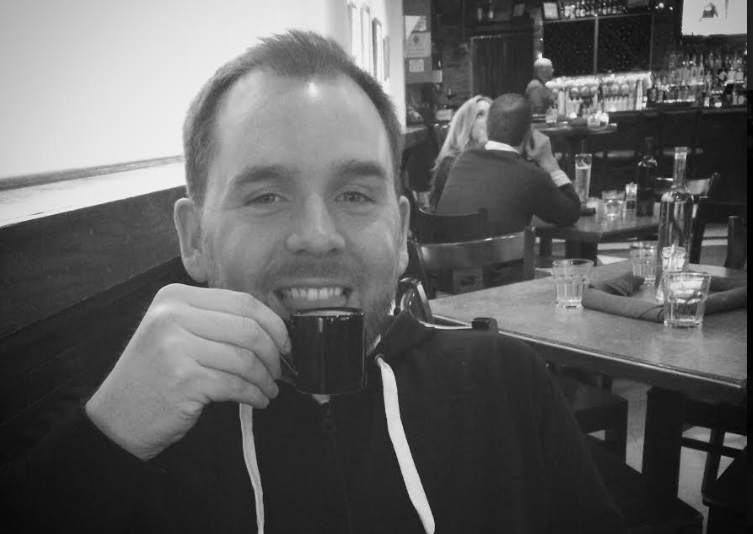 Pictured: promoter Chris Ring

Attending Buff State was Ring's springboard into the promotions world. Starting in 1997, while at Buff State, Ring's advisor knew that he had a passion for music and encouraged him to join the student union board. Ring was then voted as entertainment chairman, and was in charge of all of the student activities at Buff State. With his elected position, he booked entertainment for the college, and booked larger acts including Good Charlotte, Nickelback, The Roots, and The Used. This experience gave Ring the knowledge to work with big agents, work with big budgets, and to produce big shows. 
With that knowledge, Ring was able to start promoting his own shows. 
Growing up, Ring and his cousin Donnie Walker, would book local bands at VFW halls and roller rinks for fun, and they started their own band called "The Budgets" during their senior year of high school. Though Ring says the band didn't have much musical prowess, the talent they had for promoting their band was what got them on plenty of bills. 
Ring and Walker were "mall rats" and spent hours meeting people and handing out flyers for their shows, in the pre-digital marketing days, and their large group of friends would always come out and support. The duo took their newfound talent to a new level, and in 1999, Ring and Walker decided to book Vanilla Ice at the Showplace Theatre, one of Ring's favorite moments of all-time as a promoter. 
The duo had gone from booking local bands at VFW halls and roller rinks to working with booking and management, making offers, renting venues, handling guarantees, and dealing with overhead cost. The 18 and 19-year-old pair went on using money they didn't have, and the tickets that weren't sold, two weeks before the Vanilla Ice show. The pair had wanted to cancel the show, but the agent wouldn't let them. 
However, local media and radio outlets promoted the show and Kiss 98.5 ran a "countdown to Vanilla Ice," and the duo sold out the show in advance. The punk rock "mall rats" were on to something, and after that, the opening band's agents started calling them to promote other shows. This moment sealed Ring's career path. 
From then, Ring started After Dark Entertainment, and even had a brief stint booking acts like Dane Cook and Foo Fighters, after he moved to New York City and New Jersey in 2005. But, Ring decided that Buffalo was going to be his permanent home, and moved back in 2008. He enjoys the family atmosphere in Buffalo and the music community, and wanted to stay true to the music he enjoyed booking, the indie and all-ages music world. 
"Buffalo is where it's at, and where I want to be," says Ring. "As things are growing in Buffalo, I want to be a part of the things that are happening in Buffalo." 
In In true Buffalo fashion, Ring wants to continue to be involved with the redevelopment of downtown and the waterfront. Ring, alongside Artie Kwitchoff and Donny Kutzbach of Funtime Presents, pioneered using the Outer Harbor in 2012 for live music. His favorite achievement was being able to bring his all-time favorite band, Guns N' Roses, to the waterfront. 
One day, he would love to see an amphitheater on the waterfront to continue bringing that type of entertainment and resurgence.In the near-term, Ring wants to continue developing the downtown community, and through Rec Room, he intends on having consistent local music playing every Friday night, including the live band karaoke series that started at Waiting Room. He wants to keep the community scene alive, and give people a new music discovery place to check out every Friday. 
Aside from Ring's bustling career, he enjoys spending time with his wife, Caitlin, and their dog, as well as golfing with his family and friends. 
A strong work family has been assembled over the years, and Ring has kept his team, past and present, by his side since the beginning. Eric Binion, Dennis Ferry, Brittany Smykowski, Jessica Ritch, Justin Tartick, and all of his interns, come with the After Dark brand, as well. 
 "The people that I've worked with, I've still stayed close with," says Ring. "Once you're in that circle, people don't really stray from it." 
This is a testament to the way that Ring creates events and connects with the music scene. 
"We're here, we're invested in Buffalo, we treat our people well, and we appreciate it," Ring says. 
Ring has been in the local music scene for 18 years, and hopes to stay in for at least another 18, with Rec Room being his newest way to keep the future going, for the kids. 
Rec Room is opening its doors this coming fall. Show information can be found at recroombuffalo.com.