Music
Spotlight: Haute La Vie Going With Plan A
by
/ Jun. 30, 2015 11pm EST
Shawn Patterson has a soft-spoken nature that complements his natural curiosity, so that when he starts talking, new worlds and possibilities start to open up. You get the feeling he can talk himself into anything, whether that's selling you a shoe or changing the culture of his hometown of Buffalo.
Patterson is the owner of a Buffalo entertainment and fashion startup, having spun part-ownership in the Atlanta-based label LoveRenassiance and successful collaborations with pop singer Lorde and rap mogul Jay Z's Roc Nation into the dream that is his Haute La Vie 2166. It's crazy to consider that a little more than two years ago, Patterson was selling high-end women's shoes at a Nordstrom in Atlanta.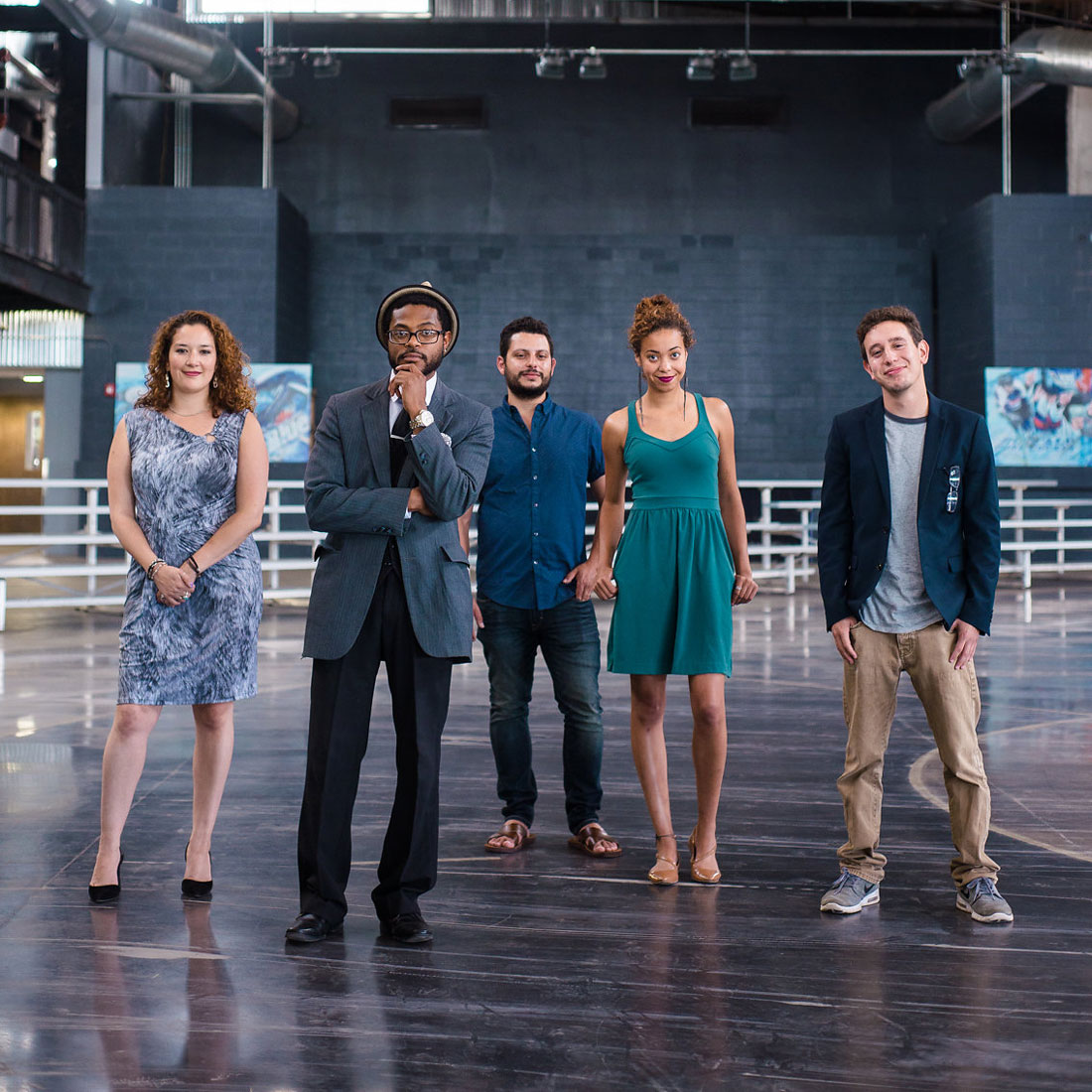 What happened was a wakeup call. Patterson, who was born into a tight-knit Buffalo family and moved with other family members to Charlotte, North Carolina when he was nine, learned in early 2013 that his cousin was diagnosed with terminal cancer.
For years, Patterson's business and creative endeavors played the B-side to the gig that put food on the table and money in his pocket. After transferring from the Art Institute of Chicago to the Art Institute of Philadelphia to study fashion marketing management, the young Patterson translated his studies to the practical matter of selling women's shoes at Nordstrom. "For eight years, I was Al Bundy."
Push came to shove one day in March 2013, after he learned the bad news about his cousin. "I quit my job on a Sunday, and gave up everything in my apartment. Like literally everything. I sold my TV to a guy at a barbershop. I'm knocking on neighbors' doors, giving them DVDs, pots, literally everything in my apartment. That was like a Wednesday. By that Friday, me and the composer I was working with at the time, we bought bus tickets to New York City. So mind you, I have five suits to my name, a duffle bag with my toiletries, and we took a bus to New Yok on a whim and wanted to meet with Jay Z. That was our goal. Go to Roc Nation, find Jay Z, and work with Jay Z.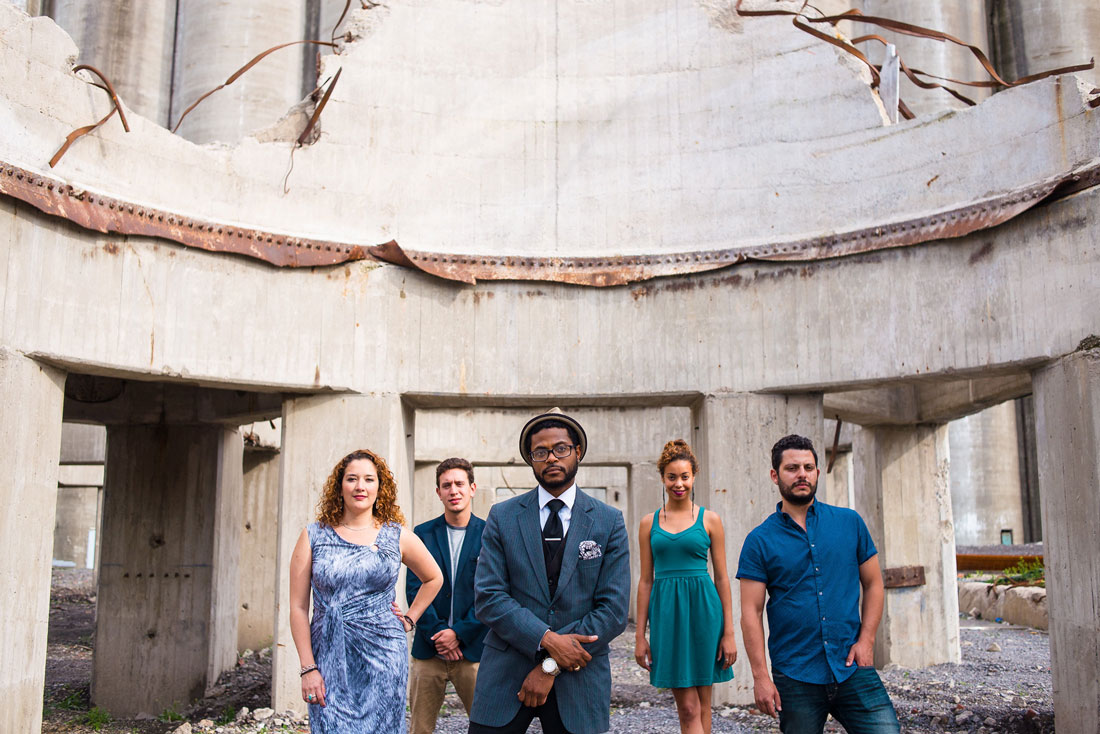 "We got to Roc Nation on a Sunday, so of course nobody's there. We end up making friends with a security guard, tell him what we're doing, and he's like, 'Oh, good luck!' We went to the studio, which is maybe eight blocks away, so we're toting all our stuff around Manhattan. It was heavy as shit, to be honest. We end up getting to the studio around 8pm, and there were people in there but no way for us to get access. But there was this girl that came into the lobby and started talking to us, and on the second floor of that building there was a pole-dancing class, I kid you not. So she says, 'Why don't you guys just come up to the class?There's Wi-Fi up there and you can just sit in the lobby.' So there we are, sitting in this lobby with all of our stuff, watching about 40 women practice on the pole.
"We ended up sleeping on the stairwell of the Roc Da Mic studios; we didn't have any money for a hotel room. I used the suit bag as a sleeping bag and just laid it on the steps. We didn't get much sleep that night, to say the least. We got up at 6:30 and went to a Starbucks. 'We have to make this happen, we have to make this happen,' we kept telling ourselves. We went back to the Roc Nation, the offices, at 8:30 the next morning, everyone's coming in with their coffee, and the security guard who we met the day before was like, 'There's [Jay Z's best friend] Ty Ty.' So we go up to him and tell him we got some stuff he just has to listen to and he says, 'Okay, let's go.'
What happened next is something out of a movie script. Still carrying all their luggage, Patterson and Michael Holt—of Michael Holt & the Children—were ushered into Ty Ty's midtown office and asked to play some of their music. They met with other Roc Nation brass including Emory Jones and Dominique "Domo" Dunn. They agreed to use some of Holt's music for two overtures in the film Annie and elements they reimagined for the track "Tomorrow." Most importantly, they put Patterson and Holt up in a hotel for a week and offered not only a glimpse into the industry but a series of contacts that has snowballed for Patterson. One of LoveRenaissance's artists, Raury, had his song "God's Whisper" featured in 2014's Lucy and was used by Lorde in The Hunger Games, Mockingjay, Part 1.
Somehow, all paths led Patterson back home. His great-grandmother, the matriarch of his sprawling family, is still alive. His grandparents just recently sold their neighborhood tavern, Mr. P's on Paderewski Street, to enter retirement. Patterson credits his grandparents for his entrepreneurial spirit. But it's not just about business for Patterson; he wants Buffalo to be at the forefront of a changing American society and believes he can do that through music. And by talking.
"This is home. I want to do something dope for my city. [When I committed to living here] I started going around and meeting everybody I could possibly meet. Because there is this resurgence happening, there are more openminded individuals. This Millennial generation, they're just so open. It's not about anything that's happened in the past, it's about coming together and being more inclusive. I believe in that energy, in people becoming leaders and steering change in that way that makes cities great. I know that it's possible here and I'm not going to stop until it becomes a reality for all of us. That's my goal."
In the short-term, Patterson and Haute La Vie are providing musical morsels all month long, every Tuesday and Thursday in their AntiVenue (#antivenue) series, which seeks to book performances in spaces not otherwise thought of as music venues. Public spaces, small art galleries, house shows, that sort of thing. The main course will be served on July 18 during the first-ever Buffalo Reunion Weekend, a three-day festival aimed at introducing Buffalo ex-pat communities, primarily in the South and Mid-Atlantic, with the changes in their hometown, with July 18th's VibeFest at Buffalo Riverworks as its focal point.
Patterson hopes to grow the company with event promotions, talent management, and even fashion design. Currently, he's assisted by part-timers Adriana Gonzales-Vera, Yan Shmatnik, Christopher Greco, Jasmine Fiero, and Mark Pasqualotto.
At one point in our talk, Patterson pulled a quote from an unlikely source: Will Smith. "There's no reason to have a plan B because it distracts from plan A. "
"Every day is a promise," Patterson says, reflecting on his most recent, turbulent 24 months. "You have to live it to the fullest. I realized I'm not happy here working at Nordstrom, I have to go do what I love, and what I love is music. I had an artist at the time that believed we could do this, and that's all it takes, is two or more individuals with the same common goal and energy, putting it toward that goal to make something happen."
AntiVenue, Thursday July 2
464 Gallery, 464 Amherst Street, Buffalo, New York 14207
Featuring Truey V