Local
Ups and Downs, Week of June 20
by
/ Jun. 19, 2018 11am EST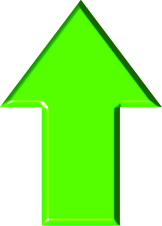 UPS:
This week former Syracuse mayor Stephanie Miner declared her intention to run for governor of New York as an independent candidate. This is an up if you believe that elections for high office should be wide-open affairs in which voters are offered plenty of choices, or if you are a Republican, or if you dislike Governor Andrew Cuomo. For Cuomo and his supporters, it is emphatically, decidedly, irrevocably a down: Miner, if she makes the ballot in the general election, offers a choice to Democrats (and unaffiliated voters) who don't care for Cuomo but who hesitate to vote for his Democratic primary opponent, the actress and activist Cynthia Nixon, either because she is running too far on the left or because she lacks governmental and administrative experience. Miner's presence on the general election ballot could also give political cover to Nixon to stay in the race as the Working Families Party candidate, in the event she loses the Democratic primary to Cuomo. Nixon has indicated she would not do that, for fear of splitting the progressive vote and handing the election to the Republican candidate, Dutchess County Executive Marcus Molinaro. If Miner is already on the ballot splitting the votes of those who want neither Cuomo nor Molinaro, all bets may be off. No wonder Molinaro welcomed Miner to the race on Monday, just as the Buffalo Billion corruption trial began in Manhattan.
Recreational marijuana in New York took a big step forward thanks to a study conducted by the Department of Health that recommended the state legalize it. Governor Andrew Cuomo is now saying that the facts around the drug have changed after calling marijuana a gateway drug just last year. Sure, whatever, dude. We're just relieved that 5,000 years of cultivation have culminated in a stunning, election-year change of facts. Do us a favor and don't legalize recreational marijuana without pardoning all offenders, historical and current, including related charges for every car stop ever that listed the smell of burning marijuana as probable cause.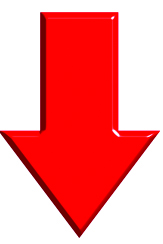 DOWNS:
Last week, at a press conference with local law enforcement officers, Erie County Comptroller Stefan Mychajliw declared that "there is a special place in hell" for able-bodied people who use handicapped parking spots. Mychajliw noted a 36 percent increase in revenue in the first quarter of 2018 over the same period last year from a surcharge added to tickets issued to violators cited for illegally parking in handicapped spots. He promised more vigorous enforcement (which is not his job, of course) and the attendant revenues (which are his job to project) this summer. That's all fine, but we remember when Mychajliw was spokesman and apologist for handicapped parking spot user Chris Collins. In 2011, when he was Erie County Executive, Collins was caught on video taking an illegal spot in Akron, where he marched in the village's Fourth of July parade. There were legal spots available; he took the handicapped spot, presumably, because it was closer to the parade start. (And because he's an ass.) A few months later, several contributors to this publication watched as Collins parked illegally in front of Ulrich's Restaurant on Ellicott and Virginia, sauntered in for lunch, left a bad tip (according to his server), then sauntered out to his illegally parked car. Does Mychajliw imagine there's room in that special hellish place for Congressman Collins, his former boss and current political ally? Did he choose the phrase "special place in hell" because a Trump administration trade official had just consigned the Canadian prime minister to it? For what it's worth, 2011 was the year Collins lost his re-election bid to current Erie County Executive Mark Poloncarz. Mychajliw is one of a handful of Republicans who'd like to challenge Poloncarz in 2019.
The Washington Post broke open a new chapter in East Aurora businessman and political operative Michael Caputo's swirling dance with all things Russian: namely, that he put his mentor and fellow vulpine political operator, Roger Stone, in touch with a Russian man named "Henry Greenberg" who was trying to peddle dirt on Hillary Clinton in May 2016. According to the Post, Greenberg wanted $2 million for his information, and Stone responded, "[Trump] doesn't pay for anything." Not only did Caputo, a veteran and self-proclaimed patriot, not notify the FBI after discovering that a foreign national was attempting to interfere in an American election, he went one step further and sniffed around to see if some kind of collusion was at all feasible. And then he proceeded for 24 months to be one of the president's lead cheerleaders denouncing legitimate claims about Russian involvement in the Trump campaign as a political hoax, denying to both congressional investigators and in countless media interviews and Twitter put-downs that any such thing ever could have existed. Reportedly special counsel Robert Mueller asked Caputo about the Greenberg case, and now Caputo is gleefully telling the world that the money he raised for his legal defense fund is being used to uncover a plot against Trump by Obama's FBI: Greenberg, Caputo claims, was part of an FBI plot to frame the Trump campaign. We don't believe for a second Caputo forgot all about a "crazy Russian" seeking $2 million for dirt on Hillary until Mueller jogged his memory. This is a particularly sick illustration of American liberal democracy in tatters, and if the Erie County Republican and Conservative parties cared at all about the country and flag they're so hurt about black athletes kneeling in front of, they'd cut this guy off.
The Athletic Buffalo: Buffalo needs good journalism. What we frankly don't need is more sports coverage by a group of white guys who think it's cool to drag their former co-workers and paper on social media to celebrate their new gigs.
---
Do you have ups and downs to share? Email us at info@dailypublic.com.