Commentary
What CNBC Has to Say About Buffalo's SolarCity Project
by
/ Jun. 11, 2015 12pm EST
When SolarCity is up and running in two years, it could bring 3,000, maybe even 5,000 jobs to South Buffalo. The project, which broke ground in September of 2014 will reportedly be the largest solar panel manufacturing plant in North America. The mind behind it is Tesla Motors CEO, cofounder of SpaceX, Zip2, and PayPal, and now SolarCity Chairman Elon Musk.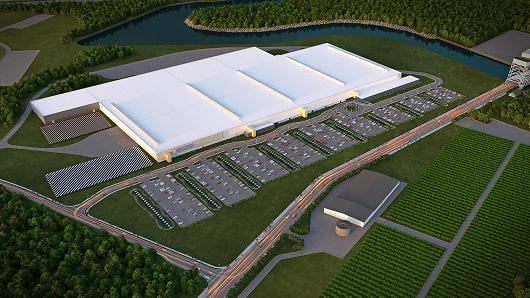 Earlier today, CNBC published an interesting profile on SolarCity and the man behind the bold project. Read a portion of the article below, or click here to read the whole thing from CNBC.
Elon Musk has earned a reputation as a man not afraid to take big risks and tackle big challenges. But is the touch Musk has shown in building a manufacturing empire for the 21st century—from SpaceX rockets to Tesla Motors electric cars and batteries—ready to help put a shine back on a depressed U.S. manufacturing city?

We'll soon find out.

SolarCity, the nation's largest seller of residential solar-power systems—of which Musk is chairman—is building a giant plant in Buffalo, New York, to make rooftop solar panels at a long-shuttered Republic Steel plant.

Henry Ford had River Rouge; Musk and SolarCity have a Buffalo solar panel manufacturing plant named Riverbend.

As the factory rises, a promised 5,000 jobs are just beginning to materialize. But it's not just a bet on Buffalo. How far the solar panel plant can go will also determine how well the domestic solar manufacturing industry can reclaim share after much of it was unable to survive the first half of this decade in a market roiled by steep price cuts and a trade war against Chinese solar panel makers…
 How do you think SolarCity will affect our region?