Performing Arts
The Transformation of the (Drag) Queen City
by
/ Jun. 3, 2015 5am EST
Surrounded by countless compacts and several electrical sockets with one-too-many cords plugged into them, 32-year-old Mike Blasdell was midway through the transformation into his drag persona Bebe Bvlgari when I sat down with him to spill the tea at Club Marcella.
While he and the other queens of the long-running Life's a Drag revue (among them Veronica Lace and Sabrina Williams, who joined the conversation) were busy contouring, applying glitter, and pinning their wigs in place, Ms. Bvlgari dished on everything from the importance of Pride to the state of gay culture in Buffalo and the potential jeopardy the gayborhood faces as the Queen City continues its rapid renaissance.
So, Bebe, how the heck did you get started with drag in the first place?
Bebe: I'm a natural, honey! I've been involved in theater for 22 years. In 2007, my friend turned his martini lounge into a gay bar and needed a dancing queen. He asked me to perform and I was like "No! Never!" But then he gave me some shots of Crown Royal and hour and half later Bebe was born!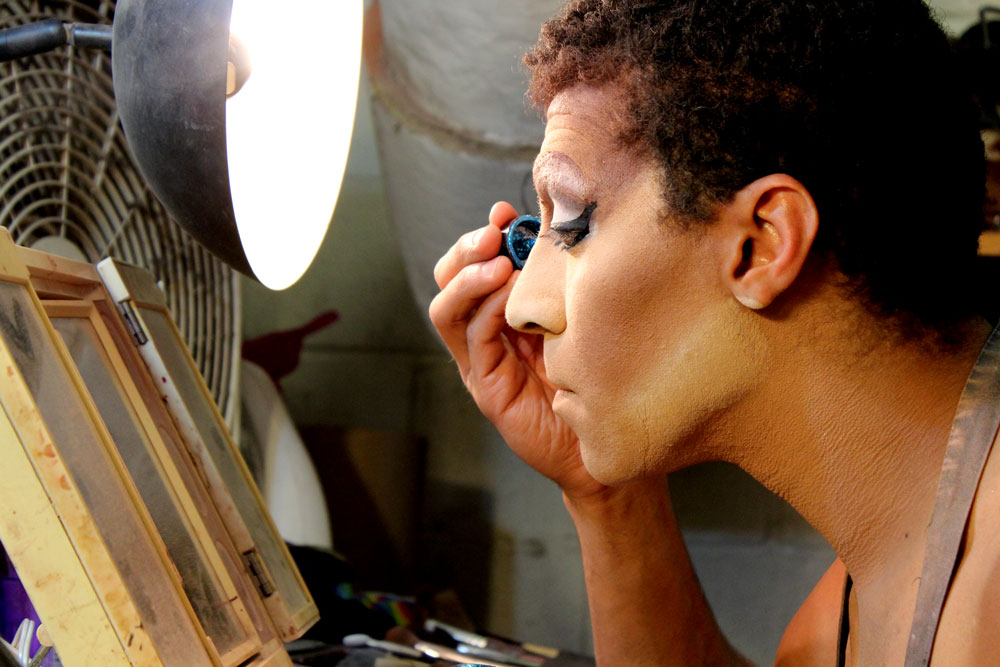 What's the drag community like in Buffalo?
Bebe: In Buffalo all the queens take care of each other. We're like any dysfunctional family, but we're always there for each other. I love these girls. I learned to do my makeup from Miss Understood before she passed away. Veronica Lace [who is getting ready next to Bebe] helps me with my makeup. I teach her how to dance. That's true sisterhood!
Veronica: Buffalo is really blessed with its entertainment factor. We have some of the best queens in the Northeast. 
Bebe: Rochester is like a free-for-all. It has more of the pageant girls. They don't really dance like we do in Buffalo. Drag is super serious here compared to Rochester. It's just a whole different level here.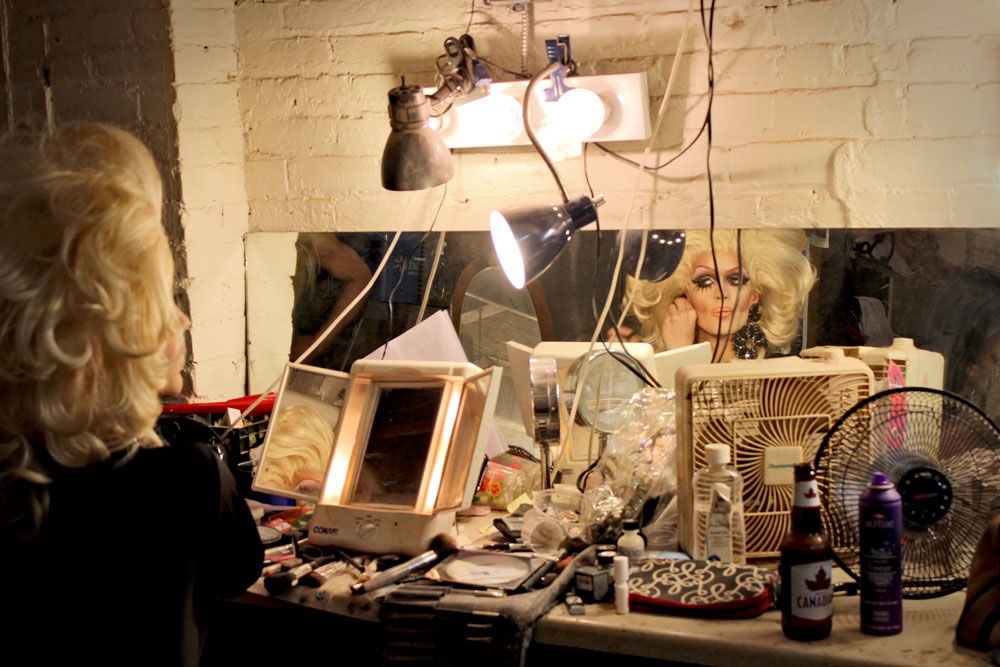 Do you think the popularity of RuPaul's Drag Race has changed the business at all?
Bebe: We're in our 20th year now doing "Life's a Drag" and there are literally hundreds of new girls coming out of the woodwork! It's not competitive for me because I've been in the scene for so long. I earned my spot. My goal now is to build the confidence of the new girls.
What good sportsqueenship!
Bebe: It just feels good to help someone else. Sometimes it can get tedious when every single day someone's like "Help me! Help me!" I only can stretch so far! But in the end I'm always going to be there for the girls.
So you'd encourage a drag-curious person to give it a try?
Bebe: Honey, what's the worst that's going to happen? You won't like it? Screw what everyone else says, as long as you feel good!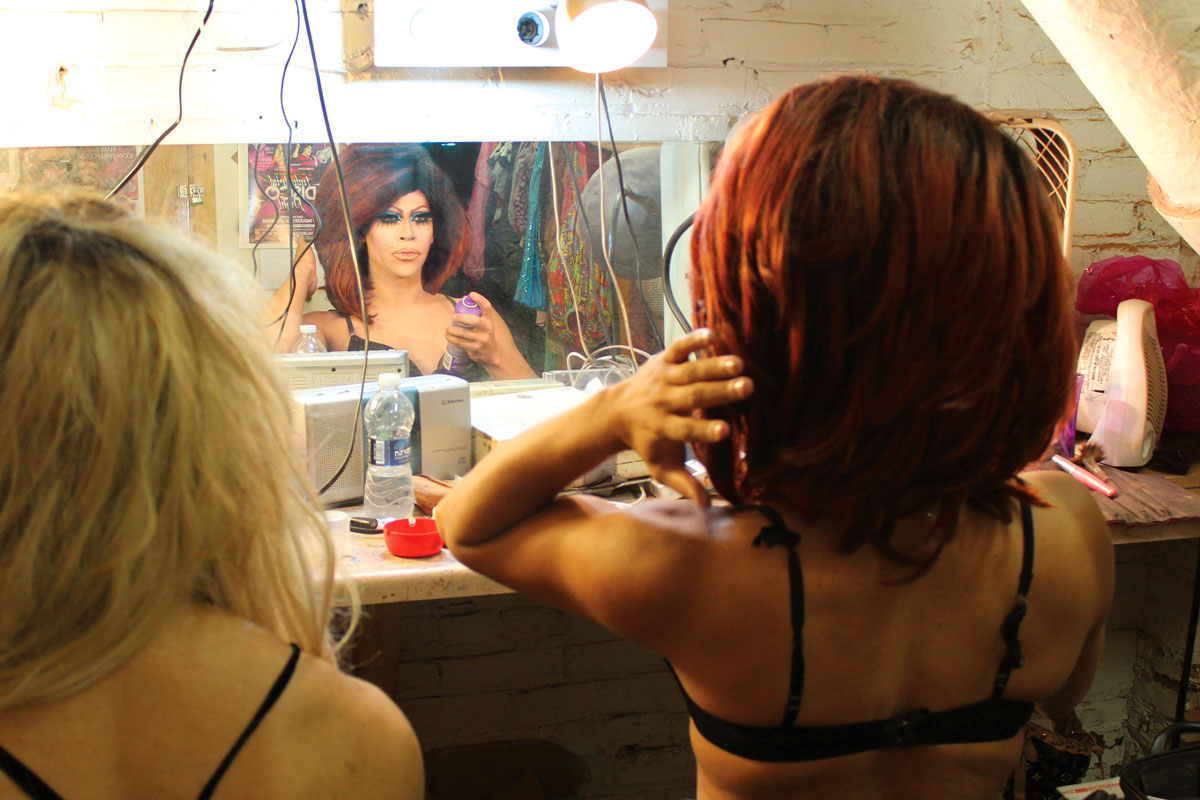 Why do you think Club Marcella has continued to be such a mainstay in the community?
Bebe: I think Joey Marcella knew what he was doing when he started the club. He's kept up its reputation and made sure that all of his staff and entertainers keep Club Marcella as a place of acceptance. We don't care—gay, straight, bi, trans—65 percent of the clientele usually are straight. Something about Marcella's makes it feel like Cheers; like it's a home. It's a very safe place for a lot people.
I'm guessing Pride week is a busy time of year for a drag queen, right?
Bebe: Pride season is absolutely ridiculously busy. I'm booked five out of seven days this week. Pride in Buffalo is one of the biggest in the area. Just like St. Patrick's Day and Dyngus Day, Buffalonians love a good parade and reason to day-drink! 
Veronica: Buffalo draws so many people to our Pride! The only places that have topped Buffalo Pride would maybe be New York City or Toronto.
Bebe: But Pride is more than just a reason to drink. It helps people come out and be who they really, truly are. I really love the fact that nowadays high schools are involved. My favorite part is seeing Hamburg or Frontier High School kids being like, "I'm gay!" It's so refreshing to see kids not be afraid to be who they are in public. It wasn't like that five or six years ago.
Would you say the gay community in Buffalo is supportive of itself?
Bebe: [Groans.] When it comes to Pride, everyone is unified as a whole, but every group, every human being can be shady as hell. Everyone puts their differences aside for a day for Pride, but you have your groups and it gets pretty segregated.
I think the biggest separation would be between the bears and the non-bears, and the lesbian community and…everyone else. Now that Roxy's is gone lesbians don't really have a home bar to go to, and that's a shame because I think that's very important.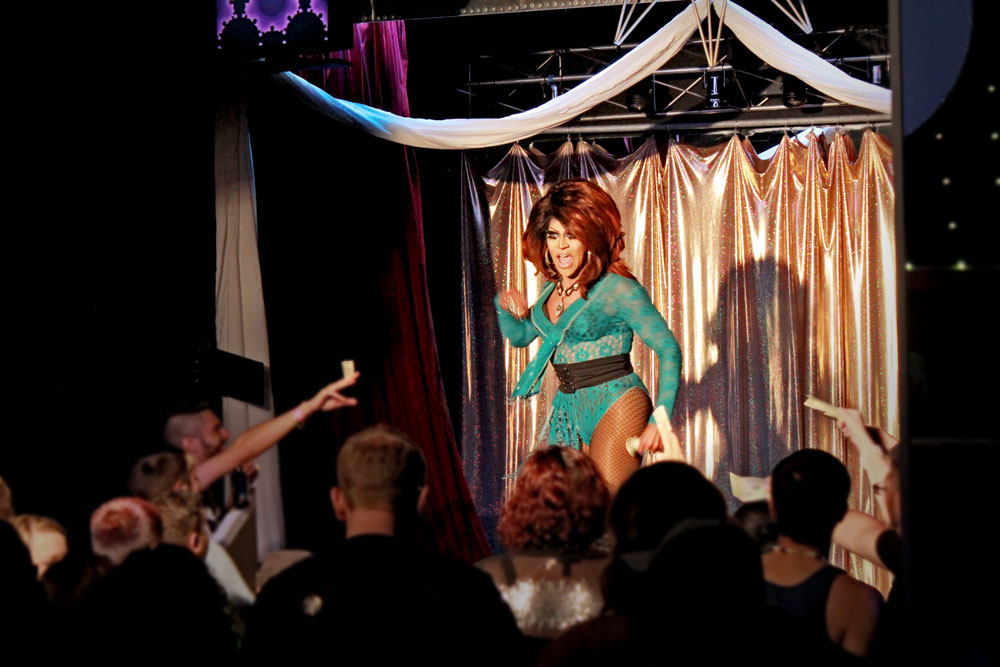 That's a good point. With Roxy's closing and the medical campus expanding, do you think the gayborhood is in jeopardy of getting displaced?
Bebe: I really think with all of the housing going in they're probably going to change noise ordinances for things like that. That's what happened when we were at Taboo. It was in the Sidway building and people upstairs started complaining about the music after 2am and we left. 
I don't know if the gay bars will get pushed out, but I think there will be restrictions put in place. We're not going anywhere. We will fight to have our home. The bars will never close. It's signature gayborhood!
Sabrina Williams: Amen, gay men!
---