Etc.
Jonathan Katz: The Queer Code
by
/ Jun. 2, 2015 11pm EST
In contrast to the loud, out, and proud spirit that fuels the season of gay pride, Dr. Jonathan David Katz has spent most of his career looking at the ways in which homosexuals used to silently communicate with one another through art. 
Now the director of the Visual Studies doctorate program at UB, Katz has amassed an impressive body of work and credentials dating back to the early 1990s, when he became the first full-time, tenured faculty in gay and lesbian studies in the United States as the chair of the Gay, Lesbian and Bisexual Studies department at San Francisco's City College. From the get-go, he's always been pretty clear about what makes him tick.
"As an art historian, what I've always wanted to do is bring to bear my theoretical skills toward understanding forms of camouflaged queer," Katz explained during a recent phone call. "An important part of my job is bringing those hidden queer intonations forward."
One of the most important distinctions Katz makes in his work is the historical need for queers to shape-shift—to be different things for different people in a way that also informs their interpretative understanding of art. He cited a line from queer poet and one-time MoMA curator Frank O'Hara's "In Memory of My Feelings," wherein O'Hara writes about "the scene of my selves," underscoring this idea that his understanding of self comprises multiples.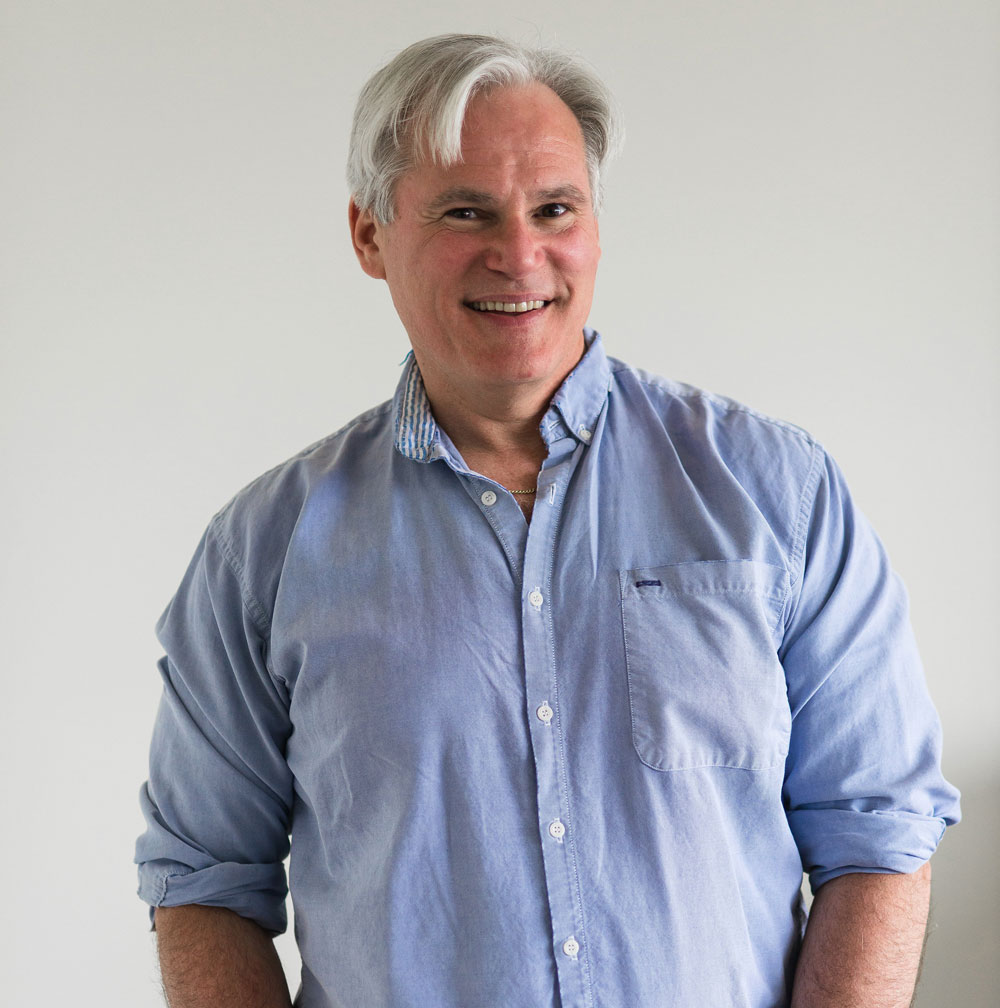 "Straight culture talks about the viewer—singular—in art," Katz said. "Queer people know there are no singular viewers but, rather, there are communities of viewers—plural. It's a very queer ideal, because we know the experience of being different people to different audiences…especially before Stonewall, it was a basic, very necessary safety consideration. As a result, we have the capacity to mean differently in front of different contexts. The same things are at work in other minority populations—it gets more complicated when you have one foot in dominant culture and one foot out. What I find interesting are those moments when gay white men simultaneously signify in multiple ways, nodding to other queers while at the same time trying not to give the game way."
Many of Katz's essays and his ongoing, career-spanning book project entitled The Homosexualization of American Art: Jasper Johns, Robert Rauschenberg and the Collective Closet, revolve around this idea that, coming through the aural silence of visual art made by gay men, there are subtle cues that speak specifically to other gay men—a visual language that only some can decipher. Seen through Katz's lens, this covert exchange could even be interpreted as a quiet protest. Johns and Rauschenberg make for a particularly sinewy pair as queer mid-century artists involved in the neo-Dadaist movement that later spurred what we now call "pop art." The two were also lovers. 
Katz points out the way that Rauschenberg's early work received criticism he refers to as "indulgently homophobic." (And he's not kidding: In 1961, Art News critic Jack Kroll referred to the artist's Leo Castelli Gallery exhibit as "corroding gracefully with a lavender rust.") As Rauschenberg grew more famous, the queerness fell off. 
"This is the case, repeatedly, for artists that come to represent America to itself," Katz said. "Their queer voices get lost."
This process is mirrored in the development of queer culture on the whole. In the ongoing LGBTQ quest for equality and acceptance, the community has become divided over an increasingly less radical identity while simultaneously growing loud and unapologetic in its demands. An odd dichotomy. 
As an art historian who is also very much a queer activist, Katz understands the need for volume while also seeing the loss of queer identity as a necessary sacrifice—a tradeoff. 
"It makes perfect sense because we were members of a club—exclusive and subtle," he said. "Now that club has thrown its doors wide open, and we have to admit something was lost, but something was also gained. The crap that so many queer kids have to go through—it's far from a solved problem, but it's much better now relative to when I was a kid. And I'm willing to give up my club membership for that.
"But what we're talking about is hardly new," he continued. "Right after I completed my graduate degree, I did an oral history with a gay couple in their 80s in San Francisco, who told me they didn't like being gay anymore, that it was so much more fun back in the '40s. They'd worked together and lived together for years, and they'd gone to great lengths to conceal the reality of their relationship from the outside world…and that clandestine dynamic was preferable to them." 
As queer voices have gotten louder, however, Katz doesn't believe that volume necessarily benefits queer art. He says the best queer art that wrestles with sexuality does so in an indirect way—otherwise, it's really just agitprop and spends itself quickly. Artists who address sexuality as a problem, he says, and play with the concept without declaring it, make much more of a lasting impression and provoke worthwhile thought. He cites the work of Joey Terrill, which sometimes features HIV medications woven into the scheme of breakfast table and countertop still-life scenes, as a clear example. 
"I like those because of the way he subtly queers the images," Katz said. "It suggests the delineations that we claim to distinguish us from one another are actually quite permeable—we all have the same breakfast, some of us just also take HIV medication. So, to me, the best newer queer work is 'queer and…'—it has other investments as well.
"With art, I'm interested in the subtle strategies, but as an activist, I'm out there with the loudest voice I can muster," he continued. "In many ways, I think loudness does work very well and there is a point at which, fundamentally, the more we discuss our differences, the less they signify. Ultimately we come to understand the really important, deeper issues—love, support, happiness. When we're out and loud and talking about our issues, for a while people only hear us as queers, but in time that fades and we become more human to them."
When we spoke on the phone, Katz had just returned from Berlin and was gearing up for a trip to California, where he'll launch a pioneering new exhibit called Art, AIDS, America, opening with a talk at West Hollywood's City Hall and preview at the One Archives Gallery & Museum. The exhibit is part of an ongoing arts festival tied into LA Pride and compiles some 30 years of art that's somehow AIDS-related. He said the exhibit deals with the conceptual repositioning of AIDS from its usual role as a tragic tangent in American culture—a literal dead end—to being the catalyst that's driven many cultural innovations over the last few decades. Katz co-curated the exhibit and co-authored the accompanying book of the same title.  
Despite frequent travel and the constant juggling of multiple out-of-town projects, Katz has made Buffalo his home base for more than four years now. In 2011, he launched a Queer Art Lecture Series at UB, which he continues programming currently. The series ties in directly to his position as president of the Leslie + Lohman Museum of Gay and Lesbian Art on Wooster Street in Lower Manhattan. By bringing to Buffalo the same speakers who are scheduled to speak at the museum in Manhattan, Katz continues to gain exposure for what he deems as important art with a queer bent while helping Buffalo attain even more of a cultural edge. 
On the eve of Pride, he expressed enthusiasm for Buffalo's LGBTQ community. This might be one of those instances where being considered a little bit behind some of our major metropolitan cities is actually working in our favor. Being so well travelled, his take on our local Pride Week comes across as high praise.
"In San Francisco and New York City, Pride felt redundant, irrelevant, corporate-sponsored, and I hated it," he said. "Having marched as far back as 1979, I've watched this movement through many of its phases. But in Buffalo, I felt a real rush to be at Pride. Because here, I think we have some way to go yet in terms of visibility, so there's a tangible sense of excitement—I think it's absolutely scintillating, especially for people that come here from other places. Last year I watched it through the eyes of a rural kid who came to UB and hadn't experienced it before. To see him light up as this queerness manifested down the center of Buffalo brought me back to the affirmation that it once stood for and, potentially, still does."