Performing Arts
by
/ May. 26, 2015 11pm EST
A salsa class with Sarah Haykel is far from the usual.
The format of a typical dance class begins with a warm-up followed by across-the-floor work, a final combination, and possibly a cool-down. Dancers walk in and out of these classes soaking up new dance knowledge, fine-tuning their technique, and improving their stamina. What's different about Haykel's classes is she not only teaches useful dance steps, but she also strives to give a life-changing experience.
Haykel, who is often referred to as Salsa Sarah, has spent her life traveling the world taking part in numerous dance experiences in places such as Hawaii, Denmark, Denver, Toronto, California, and lately, Cuba. Over the years she's been trained in Latin dancing, West African dancing, hip-hop dancing, breakdancing and most recently yoga. She also founded her own style of improvisational movement she calls "sensual body movement."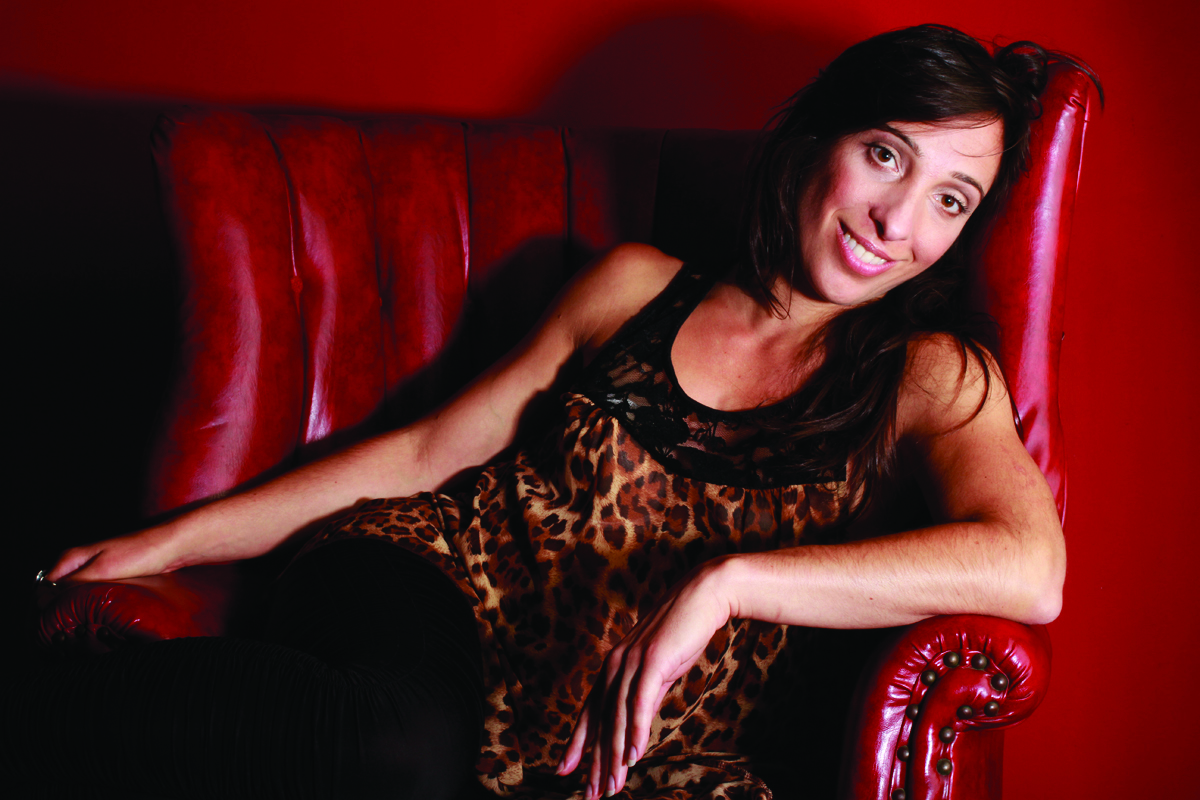 "It is a class specifically for women to get in touch with themselves and their divine femininity again," Haykel said. "To feel good, alive, and juicy in their bodies and to feel sensual and to be able to move from an empowered and embodied place."
Learning to breathe while connecting the body movements, which include Latin dancing, is an essential part of this class that also may incorporate discussion, meditation and pelvic health exercises.
Last year she also completed Francois Raoult's essential yoga teacher training program in Rochester. Haykel, who says she's been on her own personal growth process for the last 20 years, started studying yoga with her friend Dariel Woltz 16 years ago in Westfield while attending SUNY Fredonia.
"It's kind of this natural evolution and progression of my offerings," Haykel said. "I've always brought some element of yoga into my classes whether it's breathing exercises, meditation, and mindfulness techniques to get centered in the moment or to relieve stress to get connected to your own body."
Haykel, who recently added the sensual body movement classes for women and couples, and yoga classes, still offers salsa classes, which are what she first started teaching when she created her business, Salsa for the Soul, in 2008.
Right now she teaches a "Just For Couples" beginner salsa class, which combines elements of salsa, sensual body movement, and yoga taught in six-week sessions. This class is geared toward couples to not only learn the Latin dance, but also how to connect with each other through dancing.
Anna Laba began taking Haykel's beginner salsa class with her husband a year ago as part of their date night. She says these particular classes appealed to them because of how untraditional they were.
"What's great about the classes is Sarah's energy, her personality and her way to share the love of what she's doing," Laba said. "You can't help but go 'Wow, this is great.' The enthusiasm and the love that she has, you just want to really get into it. You have a great experience, but it goes deeper than that because of the way she conducts her classes."
While Laba and her husband are still at the beginner stage, they often use steps they've learned in class, showing them off on dance floors at weddings and corporate events.
"For us, it was taking out the time and committing to do something that was fun, but a good experience where we could both learn something new and then take that with us and enjoy it wherever we are," Laba said.
In addition to teaching classes that help people connect with their partners and with their own bodies through dance, Haykel is also a certified life coach for single clients, couples, and groups. She completed this training program in 2012, and works with people from all over the world to help them get in touch with themselves through body awareness. Her clients learn to listen to the body's sensations and recognize these as signals to guide them on their correct paths," she said. 
"Life coaching is a great tool and resource for us to get in touch with our own wisdom and begin to take action steps that are really in the direction of the life we want to be living," Haykel said. "Really, my gift is supporting people to get connected to their bodies and get connected to their sensuality and begin to harness their sensuality in a powerfully conscious, embodied way."
Along with all of her activities, Haykel has also found time to work with senior citizens in elder care facilities and community centers. She leads a variety of classes and demonstrations involving body movement, Latin dancing, dance, yoga, breathing exercises, and occasionally puts on performances as well.
"We have so much fun together," Haykel said. "This work literally is transforming my life as well. Working with senior citizens is life changing and I'll never look at being old again like I used to."
This summer Haykel is offering a few special classes, such as Salsa in the Park for beginners and singles every Monday evening from June 22 to August 17 in the Delaware Park Rose Garden. For this event there will be a free dance lesson at 7pm and social dancing from 7:30-9pm with a suggested donation of $5. She will also be holding a Sunday Salsa Social every first Sunday of the month beginning June 7 at Ashker's Main Street location. There will be a dance lesson at 6pm and open dancing to salsa, bachata and kizomba from 7-9pm.
"I feel grateful to be able to serve Western New York with these offerings. A lot of this may seem serious, but having fun and enjoying life is a huge part of the work too," Haykel said. "I'm just learning to just give myself and others permission to just try something out and make mistakes, like if you're in a dance class. It's a welcoming environment for you to come and totally mess up, learn from it, grow from it and just keep moving forward."
For more information on Haykel's dance classes or life coaching services visit her website.