Etc.
by
/ May. 25, 2016 12am EST
10 places to hike or stroll along area waterways.
---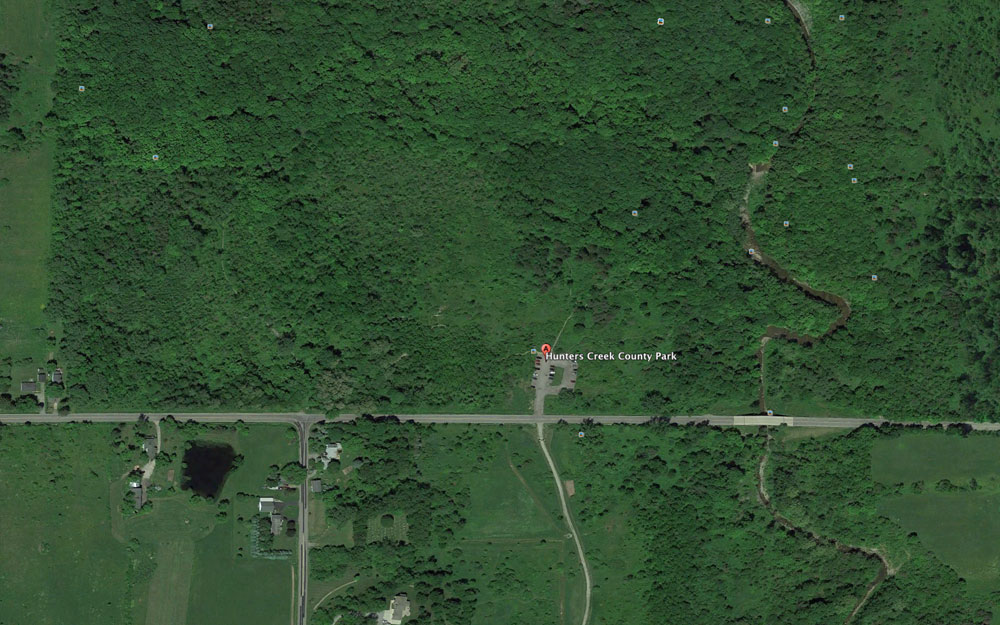 HUNTERS CREEK PARK 
Hunters Creek Road, Wales
Located south of East Aurora in the Town of Wales, this 760-acre conservation park (also known as Sgt. Mark A. Rademacher Memorial Park) offers a deep gorge, ancient forests, open meadows, clearly marked trails, and a creek that offer several spots deep enough for a quick swim.
---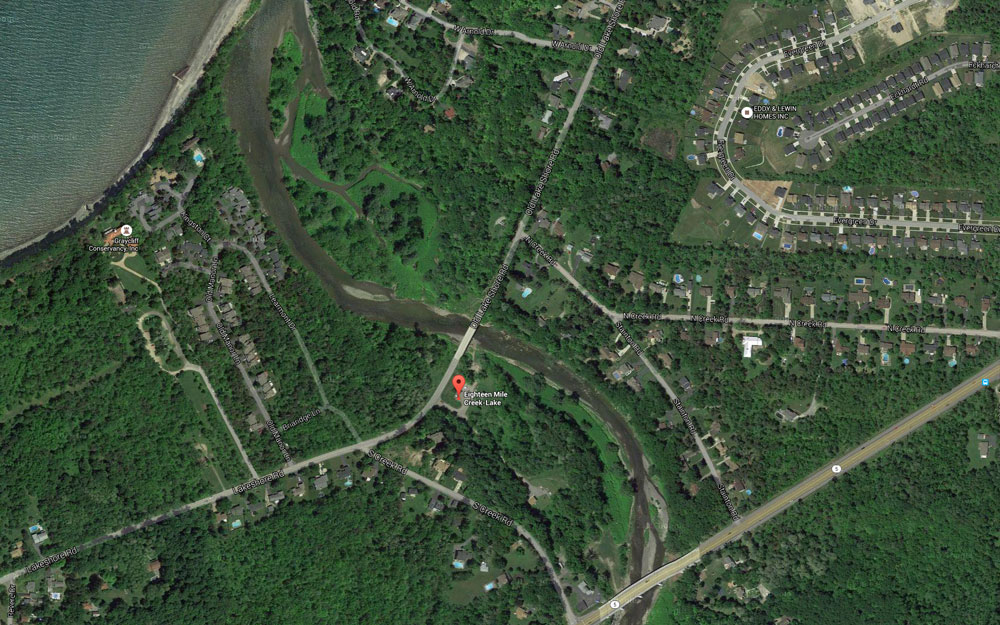 EIGHTEEN MILE CREEK PARK
Hamburg
Defined by two branches of the creek it's named for, North and South, this park offers spots for fishing, beautiful trails, and a 60-foot gorge. Located 15 miles south of downtown Buffalo, on the southern edge of the Town of Hamburg. Look for fossils, particularly trilobites, in the Wanakah Shale.
---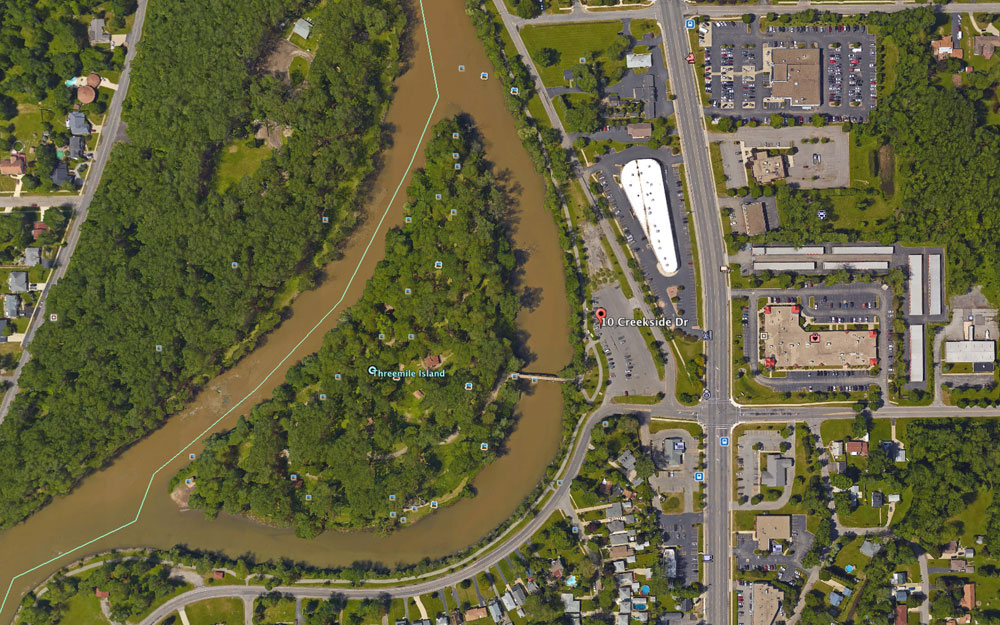 ELLICOTT ISLAND BARK PARK
10 Creekside Dr., Tonawanda
The "Dog Island," as some call it, is now open for the summer! Located in Tonawanda, this off-leash dog park—an island in Ellicott Creek—also has a soccer field and an 18-hole, beginner-level golf course, among other amenities. A pleasurable destination for both you and your canines.
---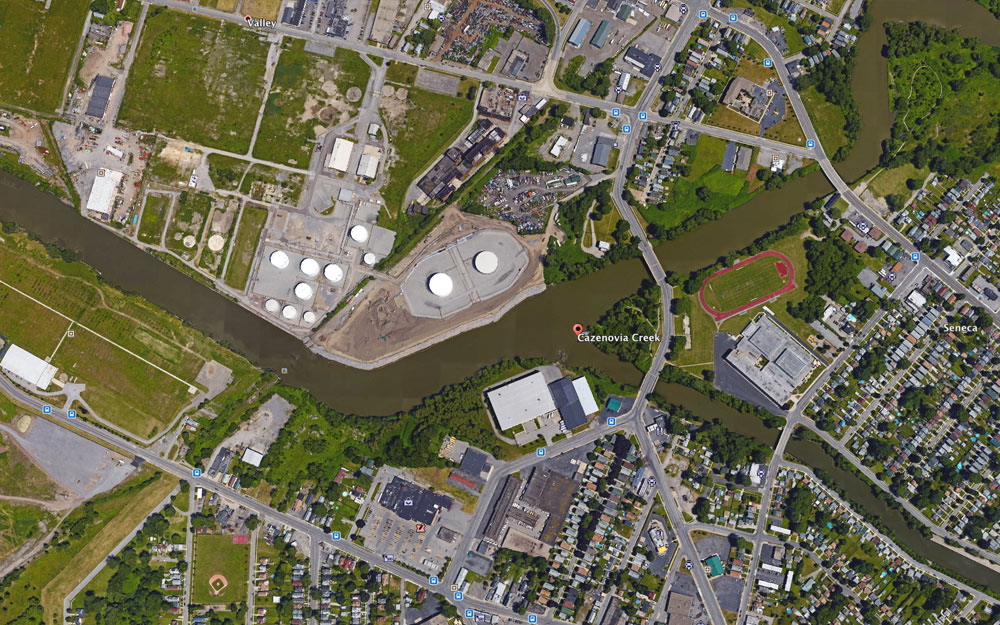 CAZENOVIA PARK FALLS
25 Cazenovia St., Buffalo
Cazenovia Park stretches about a dozen city blocks between Potters Road and Seneca Street in South Buffalo, centered on Cazenovia Creek. The falls, which can be seen from the Cazenovia Street Bridge, are 150 feet across and drop six feet down. A great place to fish, and a pleasant place to go creek-walking right in the city.
---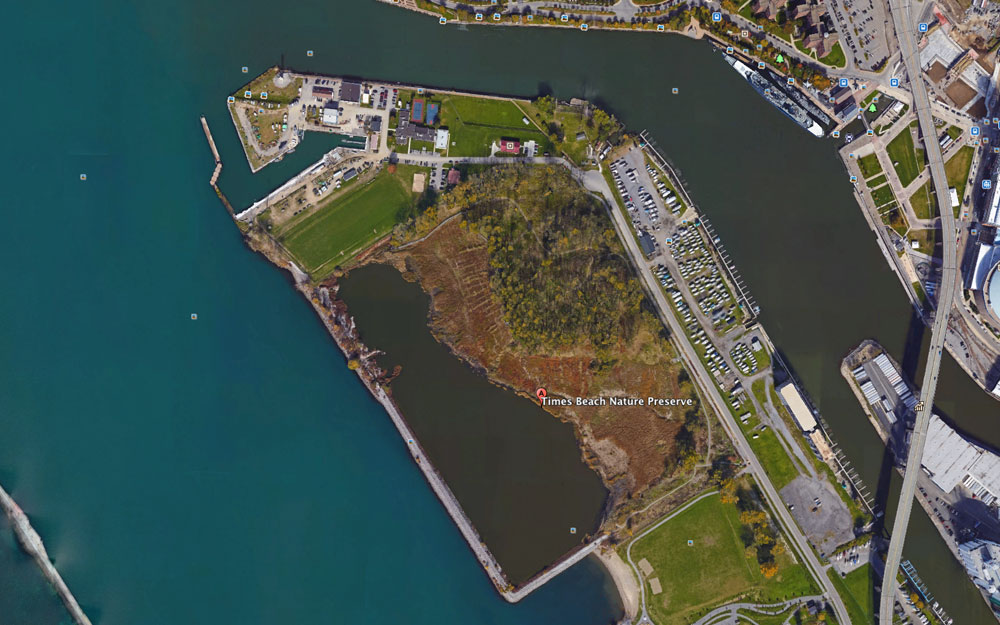 TIMES BEACH NATURE PRESERVE
North end of Fuhrmann Blvd., next to the Coast Guard Station, Buffalo
This wildlife refuge at the northern tip of Buffalo's Outer Harbor is a precious resource, offering boardwalk trails and blinds from which to observe the diverse flora and fauna that abound. You can drive there, of course, but the bike ferry from Canalside is a far better means of getting there.
---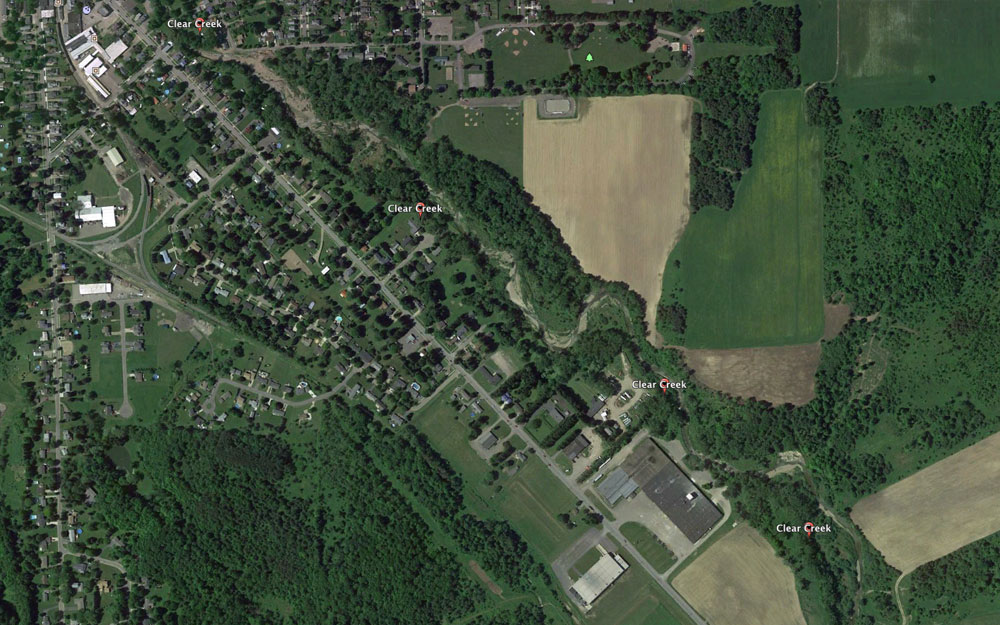 CLEAR CREEK
Arcade
This trout-filled creek runs south of the Village of Arcade, flowing into the neighboring Cattaraugus Creek. Clear Creek boast a healthy, sustainable population of rainbow and brown trout. (It hasn't been stocked since 1992.) One of the best spots for anglers in all of Western New York.
---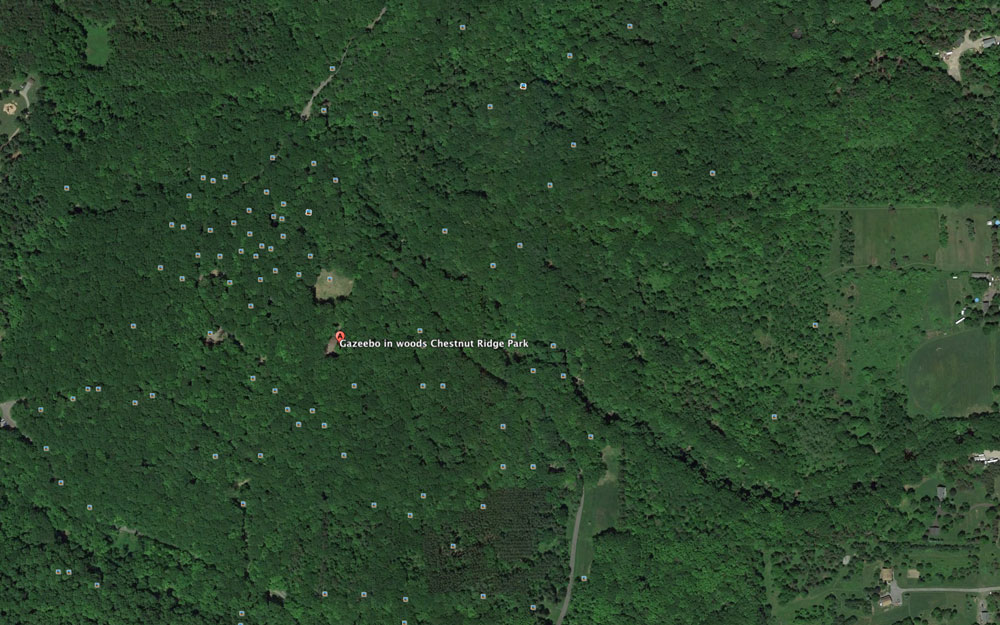 THE ETERNAL FLAME
Chestnut Ridge, Orchard Park
Located in Chestnut Ridge Park, just south of Orchard Park, the famous Eternal Flame Falls lie at the end of a two-mile trail. The iconic "eternal flame"—a grotto that emits natural gas, which in fact needs to be lit from time to time—is hidden behind the beautiful waterfall. The trail is accessible all summer; pets are allowed if on a leash.
---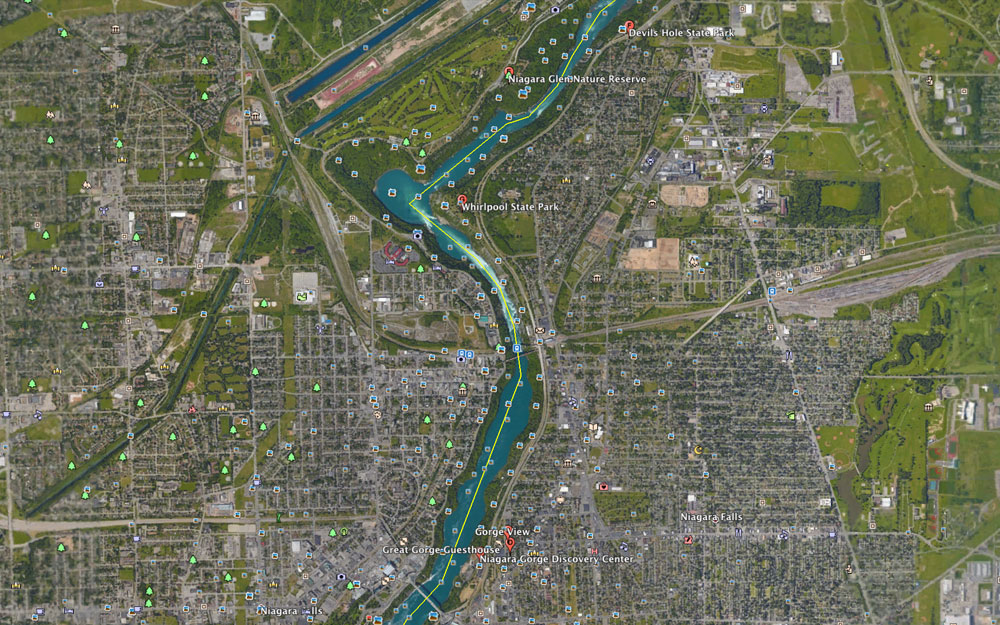 NIAGARA GORGE
Along the Canada–US border
Looking for one of the more challenging trails to walk this summer? The Niagara Gorge trail system is a series of small trails—some easy, some pretty steep—running parallel to the Niagara River Gorge. The trails are labeled by difficulty. If you've never walked these trails before, get to it this summer. It's the best way to see the mighty Niagara.
---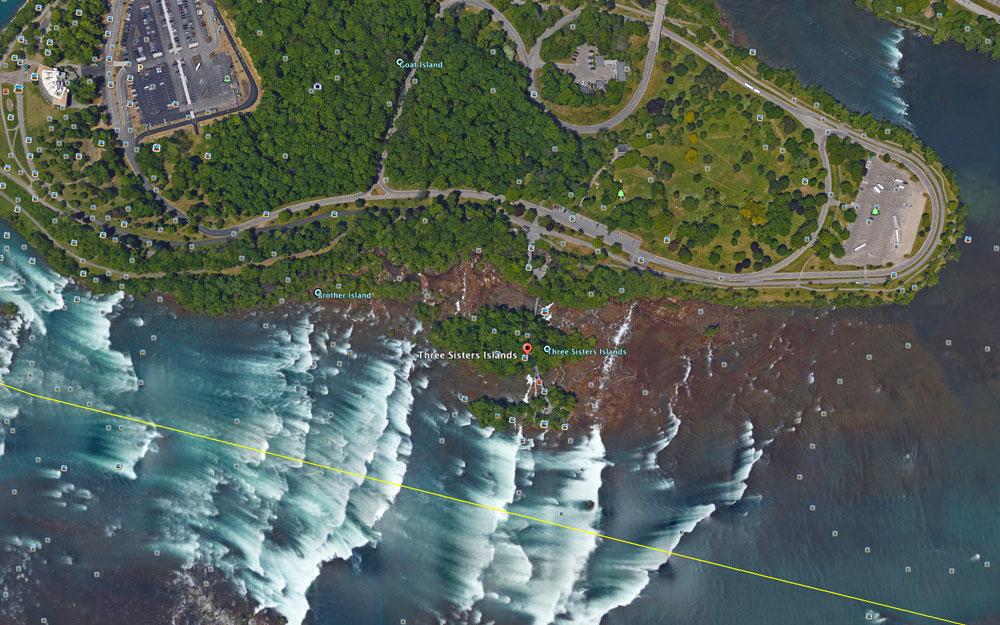 THREE SISTERS ISLAND
Niagara Falls
And while you're at it, take an island vacation right in your backyard. The Three Sisters Islands are part of Niagara Falls State Park, are connected to one another by bridges, and are accessed from Goat Island. They are named for Celinda, Angelina, and Asenath Whitney, daughters of General Parkhurst Whitney, an early European settler  of Niagara Falls.
---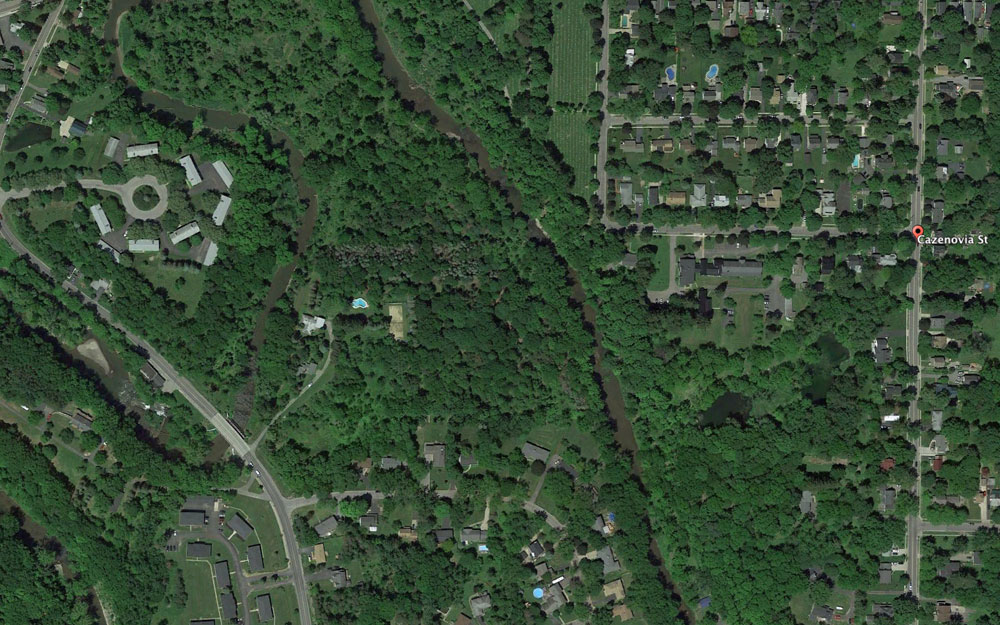 CAZENOVIA CREEK EAST BRANCH
East Aurora
There is a 6.5-acre wildlife sanctuary, owned by the Village of East Aurora, on South Street that offers walking trails that lead down to the Cazenovia Creek's lazy, meandering East Branch. Just a ways down the road, on Olean, there is the larger Majors Park, which also offers trails along the creek. To walk the more exciting part of the creek, further downstream, before and after it joins the West Branch to form the Cazenovia—where the gorge is deeper, the waters wider and faster-moving—you'll probably need an invitation from a private property owner or the gumption to park somewhere and trespass. And we're not going to tell you how or where to do that. But here are a couple hints: Look for an airplane on Center Street. Or a place to pray on Knox Road.