Etc.
by
/ May. 25, 2016 2am EST
A farmers market elicits a very specific image for most people—basically, several dozen small vendors clustered in a certain area. That image isn't exactly wrong, but it hardly encompasses the eclectic reality. Take the Elmwood-Bidwell market and the Clinton-Bailey market, for example: two markets, both at busy intersections, separated by a mere seven miles and yet so different.
The younger of the two markets and flashing the "hip and green" organic card, the Elmwood-Bidwell market is nestled beneath the overarching tree branches of Bidwell Parkway, hosting vendors from Alpine Made (selling goats milk products) to the bakery Blackbird Sweets and Plato Dale Farm. The vendors share not only the grass of the parkway and the community fostered there, but the fact that all vendors sell their own products—a unique requirement of the Elmwood-Bidwell market. It's this sort of fact that shapes the people who come."The people who come here care where their food comes from—they're very food-conscious," said one market regular, on the second week of the season. And it shows among the customers milling about with reusable shopping bags—the signature of the conscious consumer. Barrel + Brine co-owner RJ Marvin described the market as "quintessential," as the "heart of the West Side."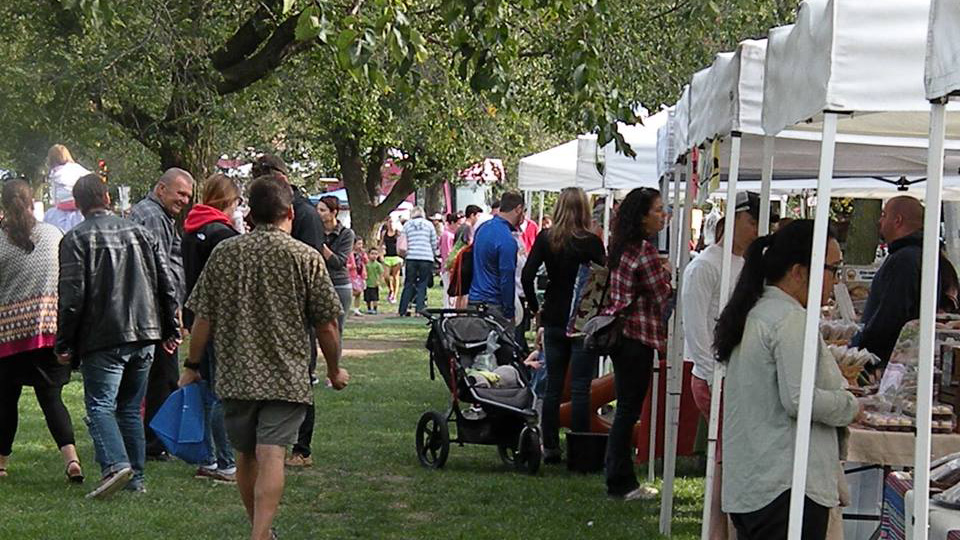 Elmwood-Bidwell Market (Photo courtesy of Facebook)
A few miles away, the Clinton-Bailey market—properly named the Niagara Frontier Growers Co-op—is situated on a field of asphalt, surrounded by buildings and a distinct lack of green-space. Despite the early season, the Clinton-Bailey Market sported an impressive amount of plants, from vegetables to perennials, and fresh produce from family farms. Many, such as Weinheimer Farms, Dan Tower Fruit Farm, and Becken Farms, have been in attendance through several generations and since the market first opened in 1930. Clinton-Bailey trumps the younger market in the diversity contest, harboring an eclectic community alive with snatches of foreign languages. There's even a flea market.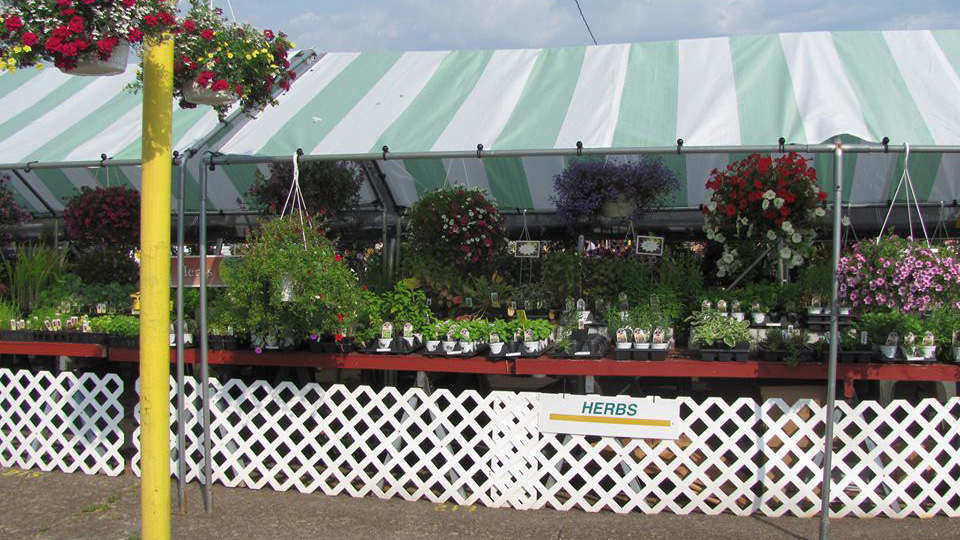 Clinton Bailey Market (Photo courtesy of Facebook)
In short, Elmwood-Bidwell feels like the pre-ripped jeans one buys from a retailer, whereas Clinton-Bailey gives the impression of jeans worn out by time. This isn't to say that either market features better products or provides a more pleasurable experience. Both had stunning live music, a unique community, and local products. Elmwood-Bidwell and Clinton-Bailey are only two of dozens of farmers markets in Western New York; if you know one market, you certainly don't know them all. So grab your bag and start exploring.