Food
by
/ May. 25, 2016 12am EST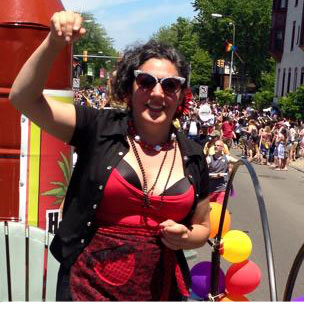 The Story
It's 3am. The bar is sparsely populated. A few folks really enjoying their night, or trying to delay the dawn, are taking their final sips. It's time. Time to make hot sauce.
Valerie Meli officially launched HeadStone Heat in 2010, but "Buffalo's only true hot sauce" has been in the works since 2001. "I had a garden and a lot of habanero peppers," she explains inside the friendly confines of Hot Mama's Canteen in Black Rock, "and then I was at Tops and was going to buy some hot sauce and read the ingredients and realized: I can make this, I can do better." From there she began beta-testing on patrons. "I was working at Nietzsche's and whenever I made a new batch, I'd bring it in and my nighttime customers were mostly people in food service: cooks, servers, bartenders. They'd taste everything and I'd listen to what they said about what might need to be adjusted."
Hot peppers, vinegar, water, salt. Maybe sugar. These are the ingredients that Frank's has made the good people of Western New York think of when they think of hot sauce.
Most hot sauces age their peppers: tabasco, Dave's, and even sriracha. But between space and time constraints, Meli has taken a different approach. "Growing up Sicilian, we'd process our own tomatoes so we can have them throughout the winter," she explains. "And that's exactly what I do. I treat it like a Sunday sauce. I use a food mill to get rid of the seeds and the skins. It's just me and two giant 40-quart pots."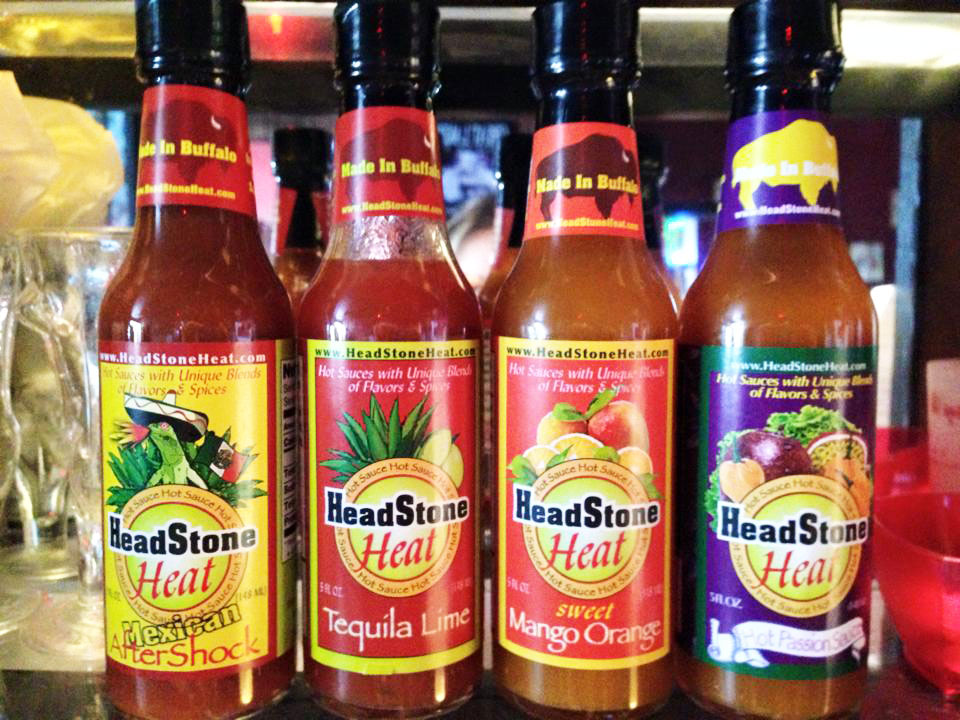 The Sauces
Tequila Lime: The most mild of the sauces, according to Meli. (We have a difference of opinion.) It has a pronounced tomato base—it was her second sauce to use tomatoes—but with a nice hint of tequila. It's bright and the closest of the sauces to a salsa picante.
Mexican After Shock: The one it all began with. It is a sauce in search of a taco. It has a nice tomato flavor, rich, a bit smokey, and a pronounced garlic flavor, and then the habanero begins. If you are looking for a hot sauce for your pizza, meet Mexican After Shock.
All America: Perhaps you've noticed on the 90 as you come in Buffalo is listed as a "All America" city. Valerie did. She thought, "That's bad grammar," and did some investigating. It turns out there is an All America contest that started in 1949 in Texas. Supposedly there is an office in City Hall that puts together an entry to the All America contest and Buffalo won in 1996 and 2002. Taste-wise, it's a "pepperchup": a great ketchup alternative. An All America alternative to ketchup. I'd use this on eggs or a burger.
Sweet Mango Orange: This was my favorite sauce. It starts of with a strong mango flavor, then there are hints of orange marmalade and just when you think it is too sweet, the habaneros kick in. And they seriously kick in. You get to taste it in the front of your tongue and the back of your mouth. I love this sauce. Put it on everything.
Hot Passion: Bringing it back to the beginning, this sauce was created for Nietzsche's music legend Ann Philippone's wedding. It's the sauce that stays the fruitiest. I'm not entirely sure this qualifies as a hot sauce, as it isn't hot. That said, it is tasty. The tartiness of the passion fruit comes through beautifully and it is, in my opinion, designed specifically for grilled shrimp.
"I've definitely gotten habanero in my eyes. That sucks," Meli says. The sauces are worth it. They are available at Hot Mama's Canteen, 12 Military Road at Amherst Street.
---
 HEAD STONE HEAT
 Hot Mama's Canteen 
 12 Military Road @ Amherst St 
 headstoneheat.com 
 hotmamascanteen.com