Local
Buffalo Transforms Through Google Street View
by
/ May. 11, 2015 11am EST
If you're familiar with navigating maps using Google Street View, then you've probably noticed that you can toggle between viewpoints from previously captured years. When LA Weekly and Pittsburgh Magazine pointed this out, we wanted to explore some of Buffalo's most contrasting finds and compile them on a regular basis.
The street-view car only makes its way around every so often, which can make a very big difference in a place like Buffalo. We took the initiative to update spots that hardly look the same since the car's most recent spins around the city. Also, we chose some of the more contrasting street-view years to get a real feel for the change, for better or for worse.
Take a ride with us around the Queen City of then and now and be sure to comment with transformative locations that you would like to see in future posts.
 Downtown Buffalo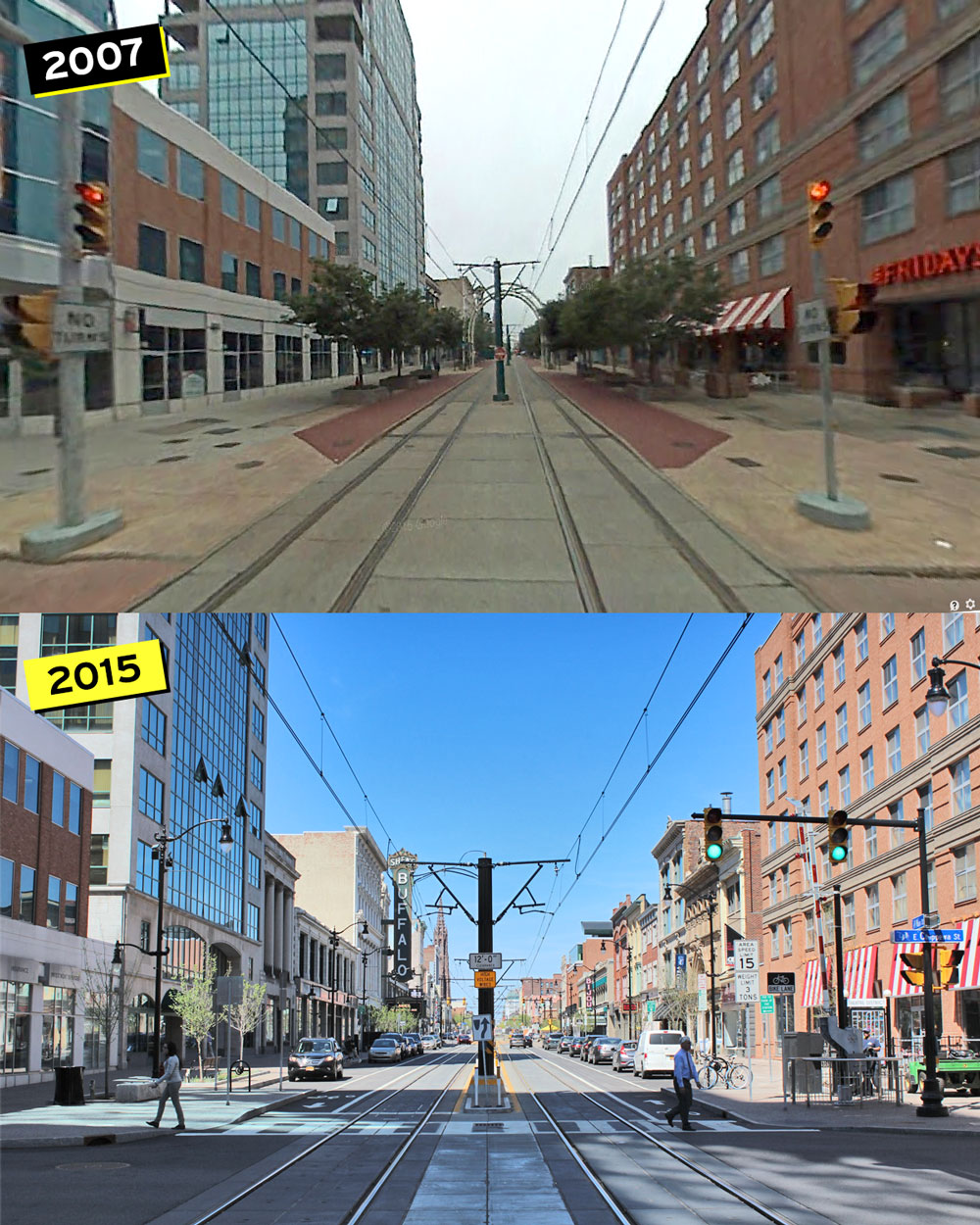 [600 Block — Cars Sharing Main Street]
---
---
---
---
 Buffalo's Waterfront 
---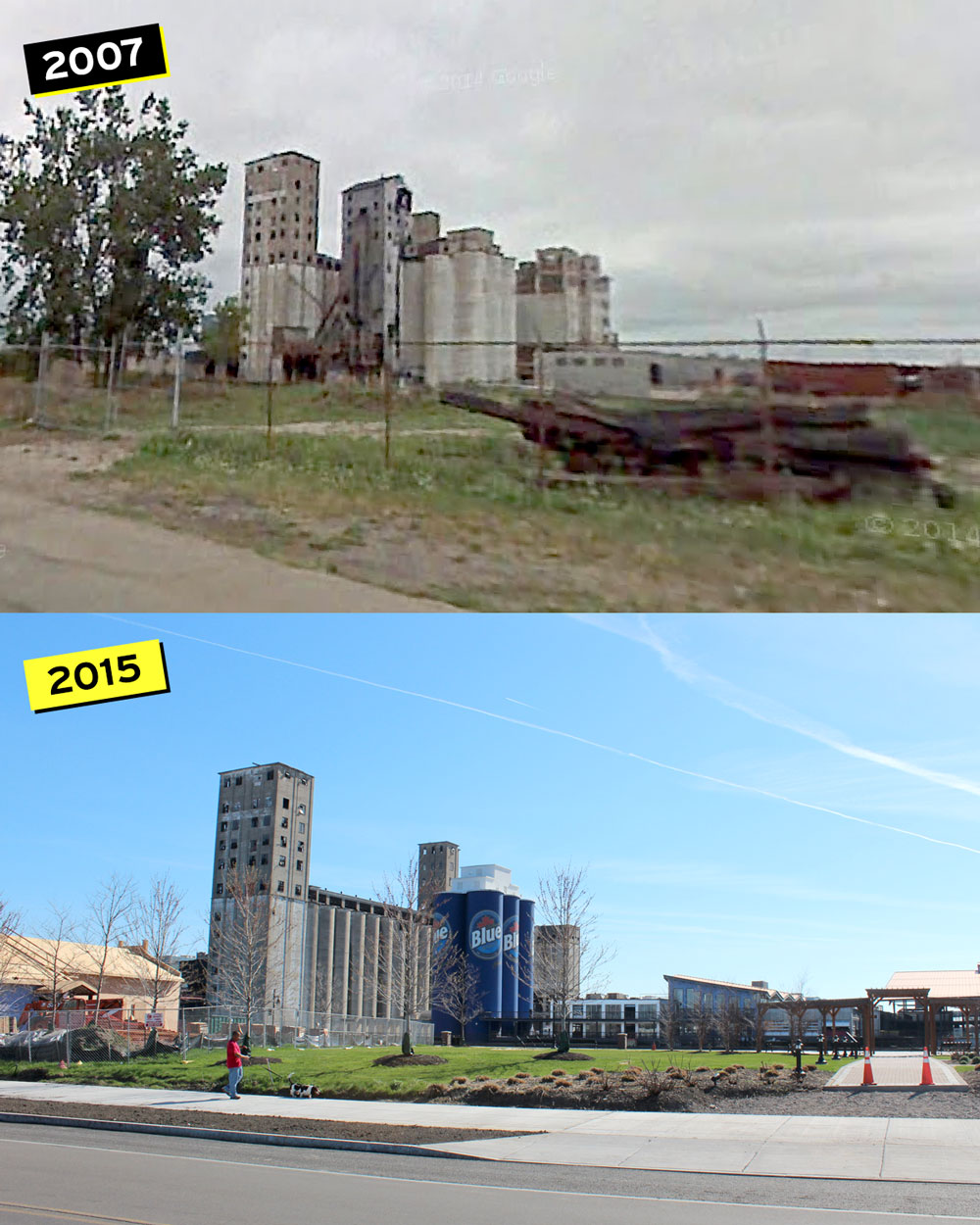 [Buffalo River Fest Park + Buffalo Riverworks]
---
 Buffalo's West Side 
---
---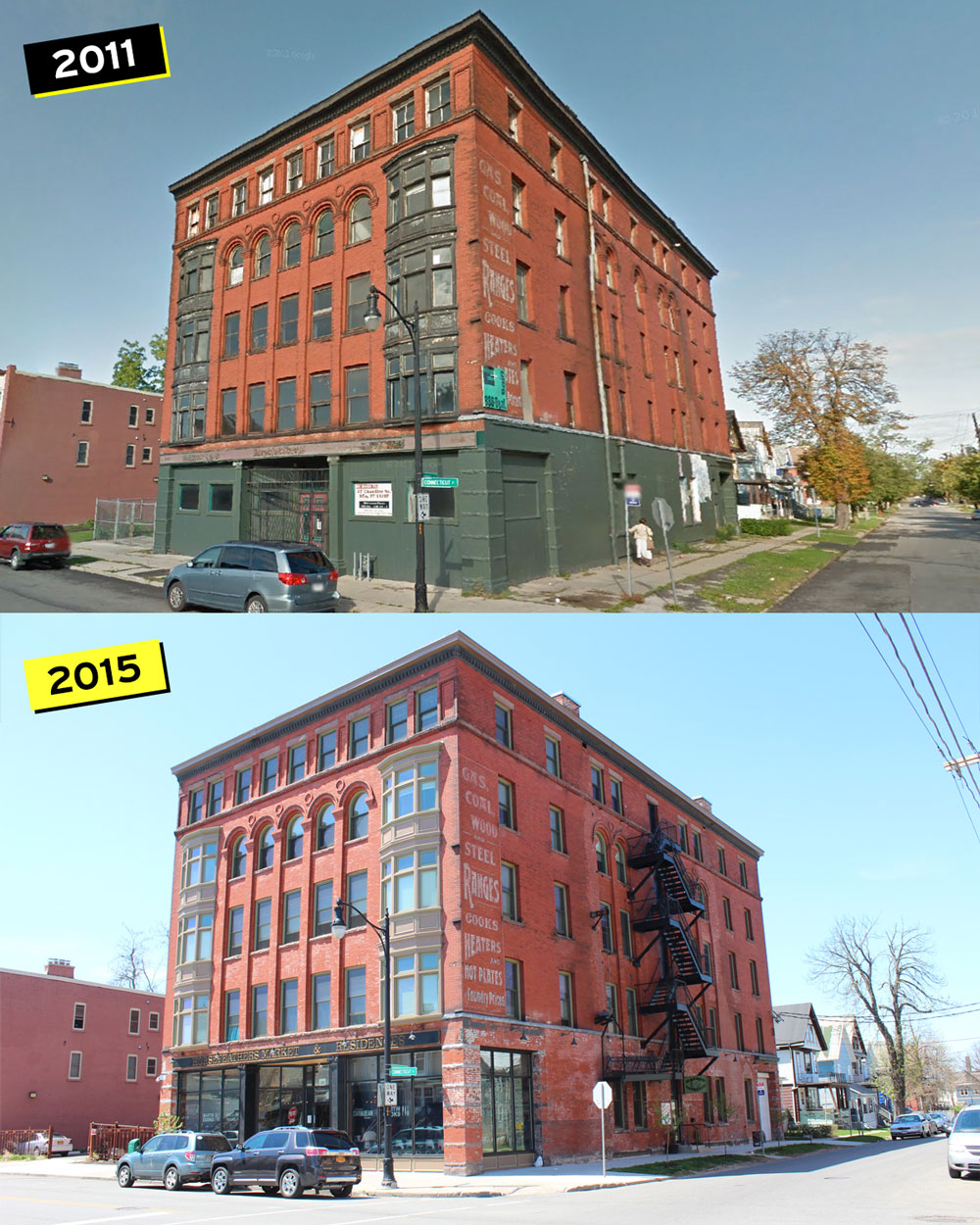 [Horsefeathers Market + Residences] 
---
 Medical Campus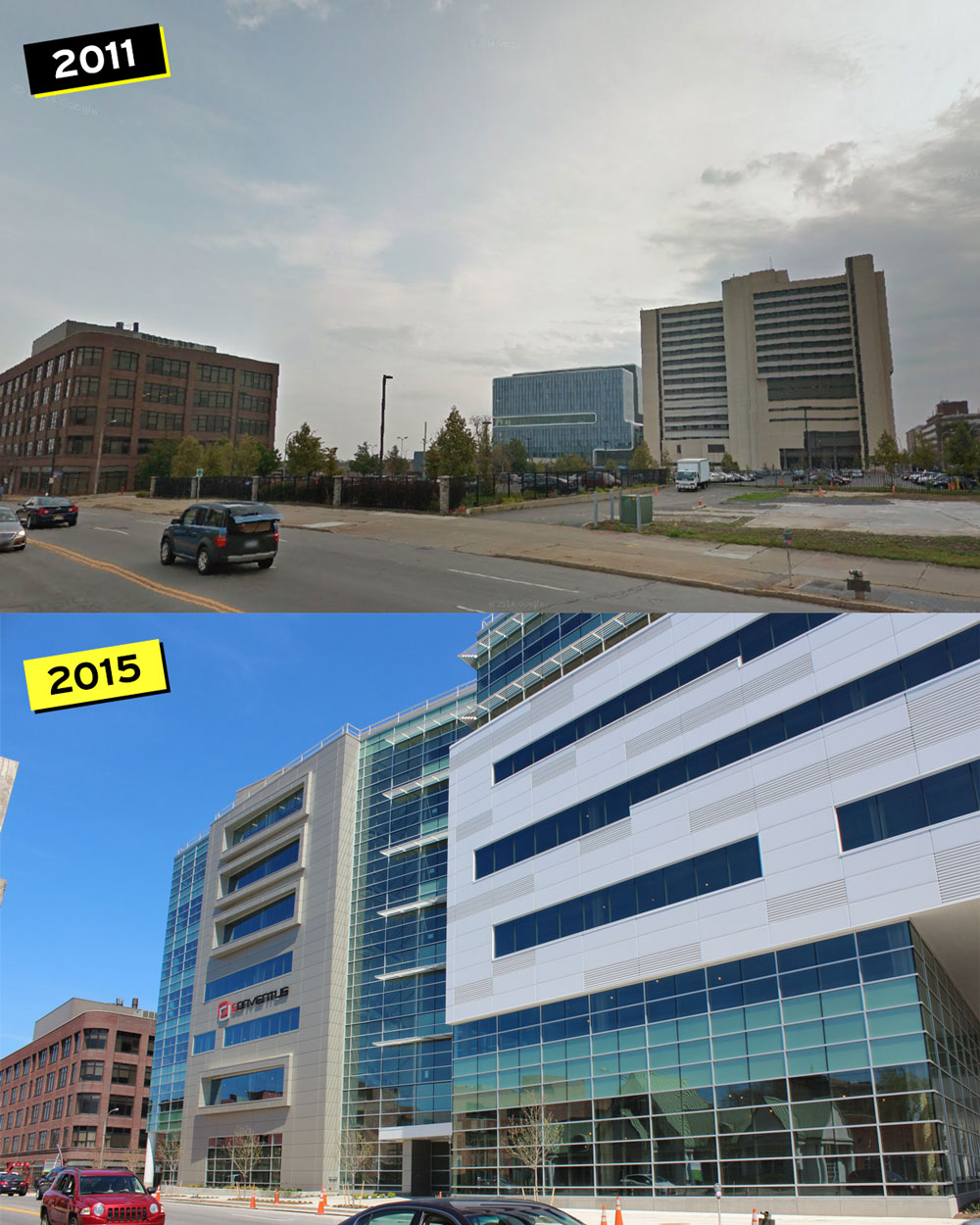 [Conventus Center for Collaborative Medicine]
---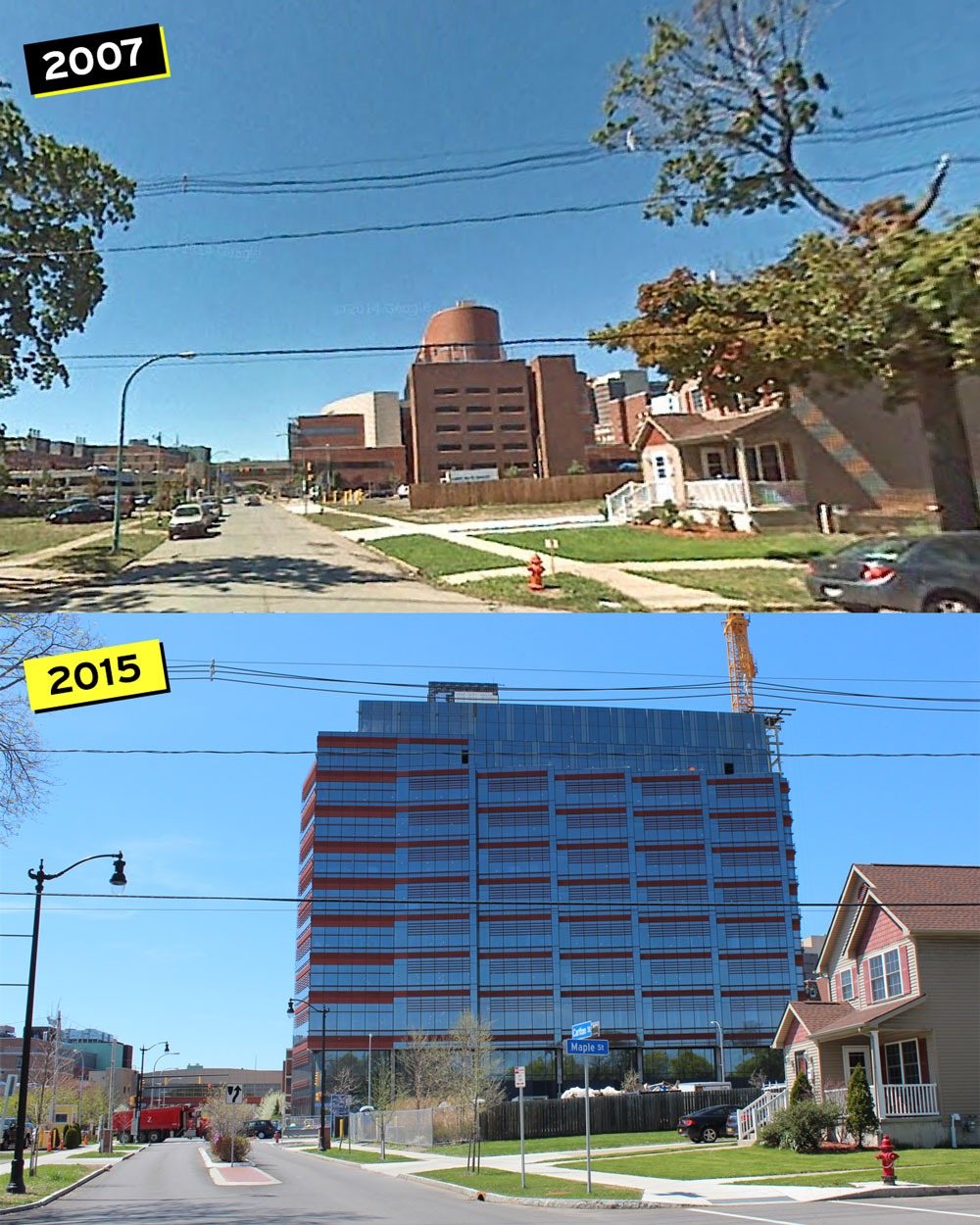 [Roswell Park's Clinical Sciences Center]
---
 Buffalo's East Side + Larkin Square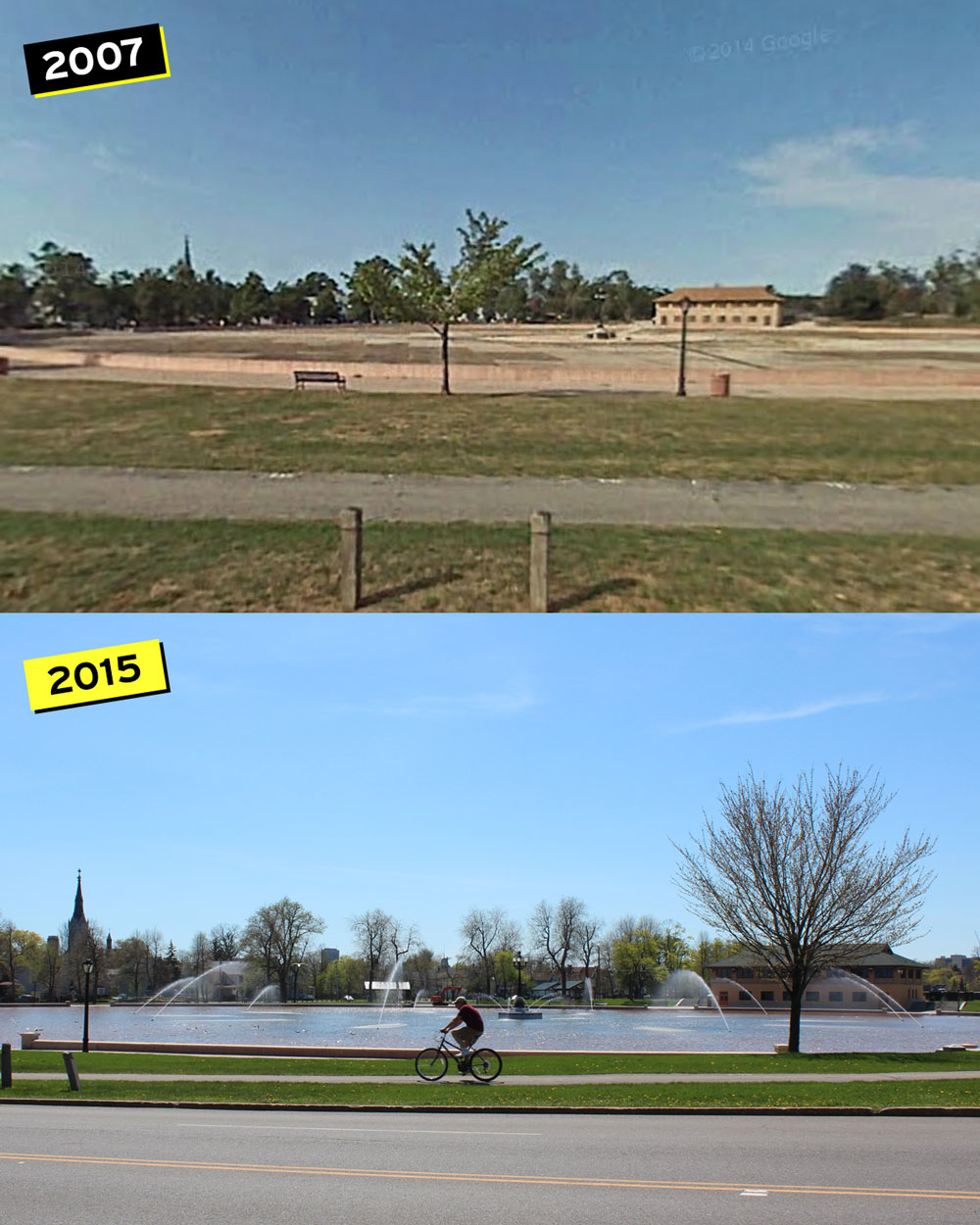 [Martin Luther King, Jr. Park]
---
---
---
What locations in Buffalo look drastically different to you? Comment below to have your picks considered for our next roundup.

View our second edition of Buffalo Street View!