Drink
by
/ May. 5, 2015 3pm EST
Have you been outside in the past week? Summer is upon us. Never mind that we're barely into May. We needn't wait for the solstice to start enjoying Western New York's beautiful "other half." 
This is the time for camping, cookouts, and cruising on Lake Erie—in short, activities that, after adding beer, are transformed from fun to fabulous. And it's because of these daylong drinking occasions that God invented session beer.
Session beers are lighter, more drinkable, and can be a great choice for those just dipping their toes into the world of craft beer. But as the choices below prove, great session beers are no less diverse or flavorful than their higher-gravity (beer speak for boozier) counterparts.
The knowledgeable and friendly folks at Premier Gourmet in Amherst helped me draft this lineup. Their selection of session beers is top notch and their staff of suds lovers will help you find the perfect beer to pair with any summertime activity. Stop in today and grab a six-pack to go with whatever your weekend entails.

Right-O-Way IPA, Southern Tier (4.6%)—A great addition to Southern Tier's lineup. Golden tan pour and generously carbonated. Great mellow aroma offering floral hops and citrus fruits. Excellent mouth feel with a taste that arrives malty and finishes hoppy. This is a fantastic beer overall and one that's delicious and accessible enough to convert even the most stubborn macro beer drinker. I have the feeling Right-O-Way will be my go-to all season long. 
---

All Day IPA, Founders (4.7%)—Maybe the most ubiquitous on this list from the venerable Grand Rapids brewery. Nice foamy head, with a fairly hoppy aroma considering this beer clocks in at just 42 IBUs. The flavor is nicely balanced between hoppy bitterness and fruity sweetness. The smooth finish invites the next sip. As the label depicts, a great beer for a weekend in the woods.
---

Go To IPA, Stone (4.5%)—Stone Brewing Company has developed a reputation for offering unapologetically hoppy ales and Go To is the Squire Stratocaster among them. Plenty dank at 65 IBUs but far more drinkable than the industrial-strength IPAs for which the brand is best known. A cloudy golden in color, with a fresh hoppy scent. The taste begins with a little of everything—fruity, piney, malty—which leaves you guessing. The hops arrive late to the party but they're well worth the wait. This is a great beer overall. Go buy this before planning a weekend in the sun. 
---

Mosaic Session IPA, Green Flash (4.5%)—I hadn't heard of this one, and the folks at Premier recommended it. They are wise indeed. Pours a clear golden color with a pretty decent head. An earthy aroma gives way to a mild herbal hop flavor and a noticeable malty sweetness that adds nicely to the body. Green Flash is one of those brands that, for whatever reason, I never got around to trying but after this tasting, I will be eager to sample their other beers. Go get this if you want mellow, enjoyable flavors while lounging by a lake or pool. 
---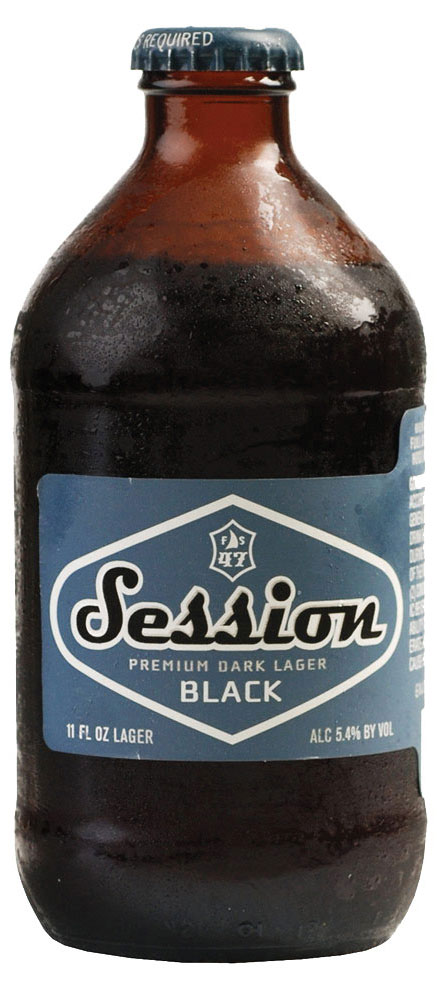 Session Black, Full Sail (5.4%)—Full Sail's Session was literally the dark horse of the group. This is the first session lager I've tried, and I was a little unsure what to expect. It poured a dark loganberry color with a minimal head. The aroma was especially malty but pleasantly so. The taste was also very malty, nicely carbonated, with roasted hints of coffee and chocolate. The taste was so much like a porter that I went back to investigate the label to make sure I was actually drinking a lager. A great beer for a cooler summer night when the grass is dewy and your breath becomes visible. 
---

Easy Jack IPA, Firestone Walker (4.7%)—Firestone Walker's Easy Jack showcases hops from three different continents that harmonize to create an interesting and diverse palate despite a lower 50-IBU output. The beer pours golden yellow with a bright white head. The nose offered a subtly pleasant hop aroma balanced by a light maltiness. Taste-wise, hops are everywhere, globetrotting from fruity to earthy to bitter, but the malty sweetness provides a nice backbone. Hop heavy but very drinkable. A fantastic beer overall. 
---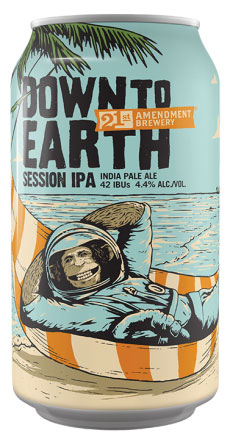 Down to Earth, 21st Amendment Brewery (4.4%)—Down to Earth packs a pretty incredible amount of hoppy flavor using just 42 IBUs. Pours clear golden with a foamy white head and a dry aroma that almost resembles a white wine. Arrives with bitter hoppiness that has you double-checking the ABV on the can, and the back end brings a surprising sweetness that adds balance and complexity at the same time. 
All of these brews are available for purchase at Premier Gourmet and the Village Beer Merchant. Stop in and stock up for your next summer outing. 
---

The Public's weekly beer column is a collaboration with the Buffalo Niagara Brewers Association.