Music
Buffalo.FM Live Video of the Week: The Wood Brothers
by
/ Apr. 16, 2015 12pm EST
The Wood Brothers are a band who symbolizes all that is right with music. The organic approach this threesome takes on Americana music is a deep history lesson in blues, jazz, bluegrass, soul, and overall songwriting at its best. Brothers Chris and Oliver Wood formed the band and run vocal harmonies amidst their upright bass and guitar roles. The pair are joined by multi-instrumentalist Jano Rix who typically plays a percussion-based role. This week, Buffalo.FM shared with us their live recording of the Wood Brothers set at the Tralf Music Hall, last Thursday, April 9. You can also read our interview with the Wood Brothers' Oliver Wood below. —JEREMIAH SHEA
What are the pros and cons of having your brother in the band? 
As for pros: we have many shared experiences from growing up together and we take a lot of pride in our ' "family business." Cons: we can't really fire each other.
How do your diverse musical backgrounds complement one another?
We have different strengths that seem to balance out nicely. Chris is a real virtuoso on his instrument. It's rare to see someone play like that in a band that focuses on songs and singing. Pairing his upright playing with my raw and sloppy approach on guitar seems to work well somehow.
Did the addition of Jano Rix change the chemistry and direction of the band?
Jano has added the perfect ingredients for us to grow into a "band" as opposed to a duo. His drum and percussion work is great, but he's also a great keyboardist and singer, so he's opened things up in terms of how we write/record and perform live. We can sing three-part harmonies or feature him on piano, and also break down to our fully acoustic formation with him on shuitar (his homemade percussion instrument). I believe he and his friend Matt Glassmeyer have been building them for a while—converting crappy old guitars into percussion instruments. You can learn more at Shuitar.com
You've made it known that your new record is ready for mixing, so when can fans expect to hear it? How and where has the sound evolved to?
Our new record should be out early this fall. As writers we've become more collaborative than ever. We're using Jano on piano/keyboards more, and we even have Chris on electric bass (first time in Wood Brothers history).
What is your favorite cover to bust out at a show?
"Love Her with a Feeling" by Freddy King
---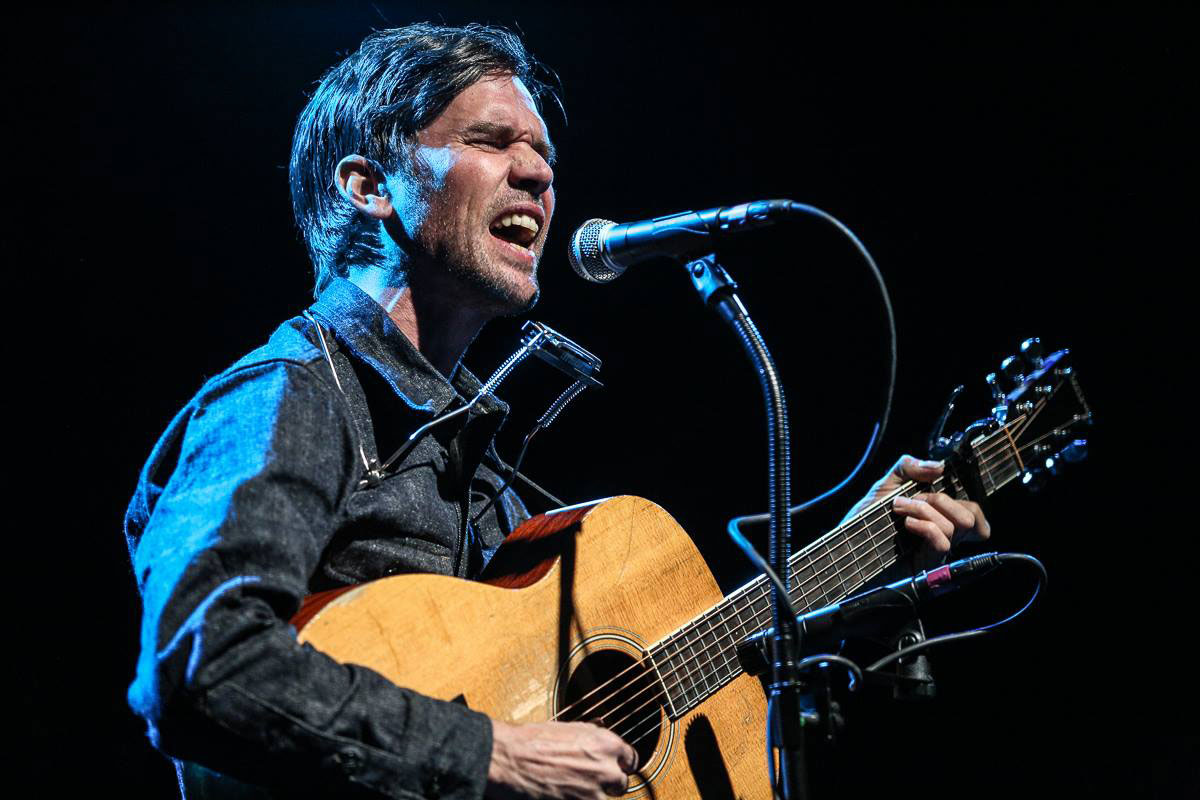 Willie Watson
You might remember Watkins-Glen native Willie Watson as a founding member of Old Crow Medicine Show, which he officially left in 2011. His consummate banjo playing helped the Medicine Show gain considerable popularity with the same roots-focused audience that embraced Gillian Welch and Dave Rawlings, the latter of whom went on to produce their albums. Now on his own for several years, Watson again teamed up with Rawlings for his first solo outing, a mix of traditional songs and obscurities entitled Folk Singer Vol. 1, out last year.