Music
Your Guide to Record Store Day 2015
by
/ Apr. 15, 2015 12am EST
A 2014 Billboard magazine headline read "Vinyl Sales Hit Historic High in 2014." Take that in for a moment. More vinyl records were sold last year than in any year since 1991, the year Nielsen began tracking vinyl record sales. Of course, the golden age of vinyl records had ended by 1991, but could a new renaissance be blossoming, and could the now annual music buying holiday, Record Store Day, have something to do with it? Last year, 57 percent of all record sales happened at independent stores, which means a lot of locally owned businesses across the country sold a lot of merchandise in a market that was once considered dead. Acts like Jack White and Daft Punk were among the highest sellers of physical records in 2014. One of the biggest record outlets in the City of Buffalo, Record Theatre, reported that their Record Store Day sales last year were better than their Christmas sales. This year there are more than 1,200 stores nationwide participating in Record Store Day—four in Buffalo.
With the eight annual celebration of Record Store Day coming up this Saturday, April 18, we talked to some of the record experts at Record Theatre, Spiral Scratch, and Black Dots, who picked their favorite Record Day Store Exclusive releases. The Public even got in on the fun and picked some of our most anticipated records as well.
---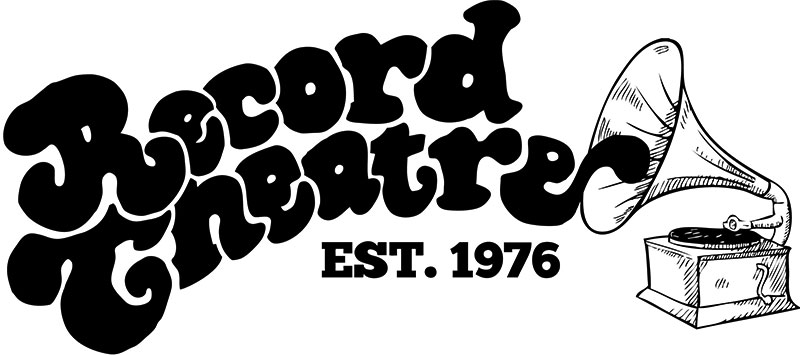 MAIN & LAFAYETTE / 1800 MAIN STREET
UNIVERSITY PLAZA / 3500 MAIN STREET
RECORDTHEATRE.COM
 Dan Organ 

 Ian Dury and the Blockheads: New Boots and Panties!!!
 Expanded Edition Double Vinyl LP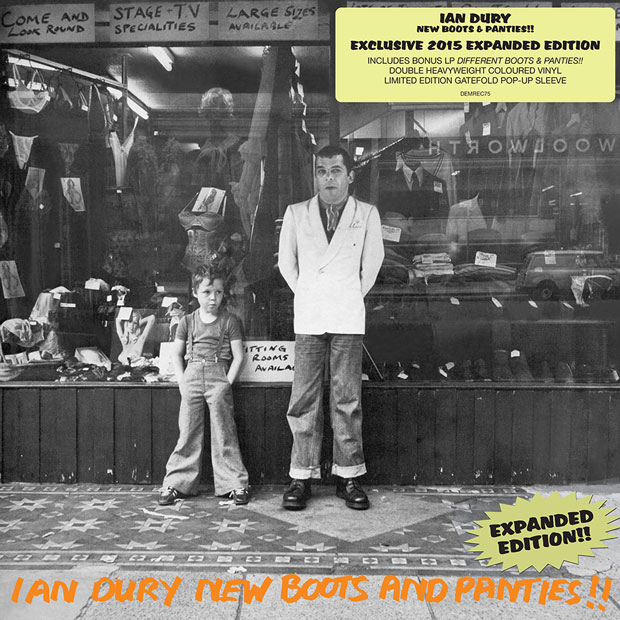 "This comes with one green record and one red record and with a pop up of Ian Dury in the middle. It just looks like a really cool reissue. It's a classic album and I love when they reissue classic albums on Record Store Day that haven't been available on vinyl for a long time. That's my favorite aspect of Record Store Day."

 Eric Kendall 

 The Coach Whips: Bangers vs Fuckers 
 Vinyl LP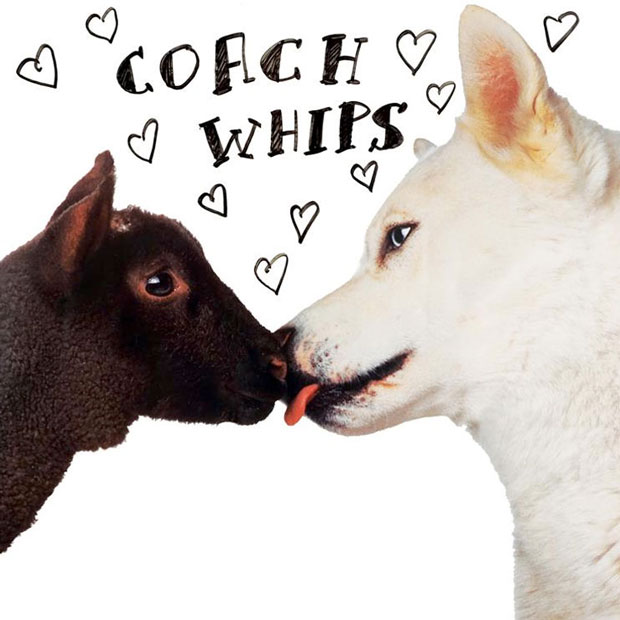 "This is John  Dwyer from Thee Oh Sees' first band. They sound like if you took Thee Oh Sees and threw them in a blender: It's noisier and way more thrashy."


 Dan K 

 Marvin Gaye: "How Sweet It Is (To Be Loved By You)
 7" Vinyl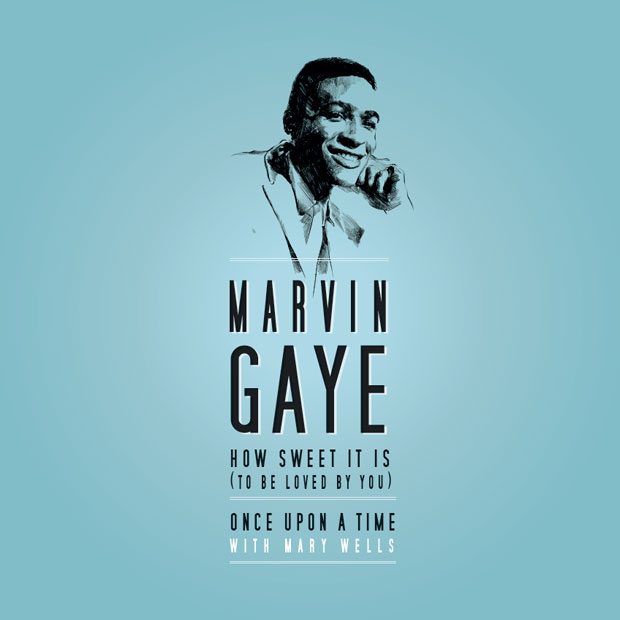 "First of all it's Marvin Gaye: legend of Motown, soul eccentricity right there. ["How Sweet It Is"] is one of the sweetest love songs ever made. The B-side is a duet with Mary Wells, and she was a pioneering female voice in Motown. This is just a perfect record."
 Record Store Day Happenings 

1800 Main Street at Lafayette
Meet Yellowcard (4pm), hang out with DJ Axe from 107.7 Alternative Buffalo. Food from Lloyd Taco Truck or R&R BBQ Truck and beer from Community Beer Works.
3500 Main Street in the University Plaza 
Live music by Handsome Jack, Sleepy Hahas, Governess, Pine Fever, Wild Things, Colin Griffin, Hot Blood, Battery Electric, This, Houston Gardwell Collective, Dollar Diplomacy, and Blank Gener8tion. Food from Whole Hog and 716 Club food trucks.
---

223 LAFAYETTE AVENUE
BLACKDOTSBUFFALO.COM
 Josh Smith 

 The Germs: "Forming" 
 7" Vinyl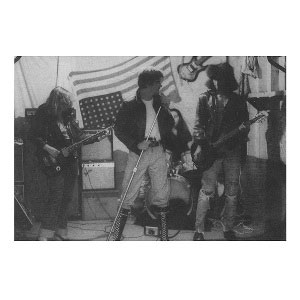 "This label called Superior Viaduct, I've never heard of this label, but they're doing a bunch of reissues of old West Coast hardcore records. There is a Germs 7" and a Flipper reissue. These records are like $400 or $500 records because they are super rare. If you're a completeist fan of these bands, you're going to want these records."

 Warzone: Fight For Justice
 Vinyl LP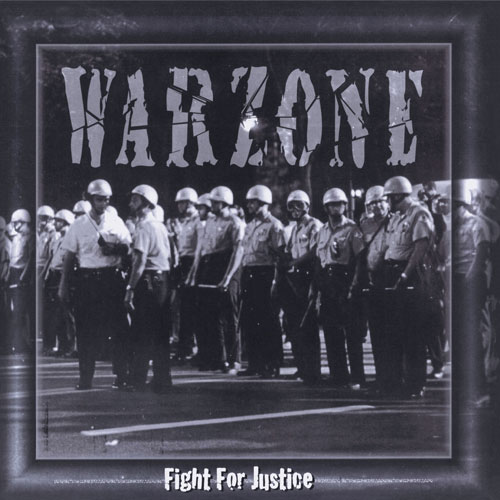 "I feel like Record Store Day is a good excuse for a lot of labels to reissue some of the stuff that hasn't been out in a long time. Victory Records is repressing Warzone's Fight For Justice. It's not my favorite Warzone record, but Warzone is one of my favorite New York Hardcore bands. Also, Path of Resistance's Who Dares Wins. I'm from Syracuse and that's like an old, post Earth Crisis hardcore band from Syracuse."
 Record Store Day Happenings 

5pm: Music by Del Paxton, Cages, and Bryan Johnson & Family. Free vegan cookies, and food from GG's Franks
---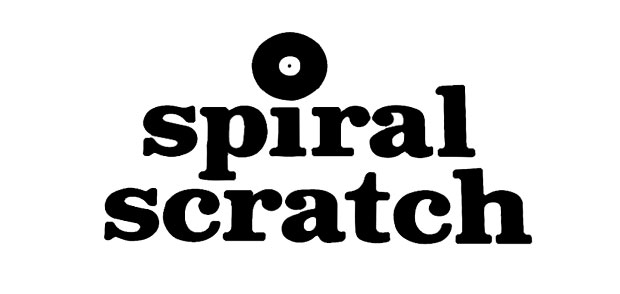 291 BRYANT STREET
FB: SPIRAL SCRATCH RECORDS
 Dave Palumbo 

 Johnny Thunders: Live at Max's Kansas City (Volumes 1 and 2)
 Double Vinyl LP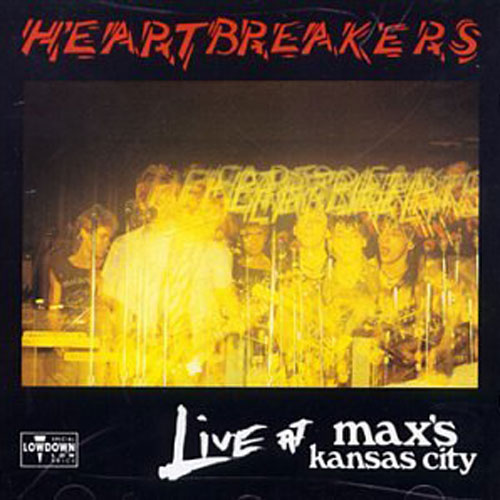 "This is one Johnny Thunders' best live records. He's known for really blowin' it live. It's Johnny Thunders, Walter Lure, and Billy Rath live in 1978. That was pretty early on, right after [Johnny Thunders and the Heartbreakers'] big album, L.A.M.F."
 The Animals: The Animals are Back  
 10" Vinyl LP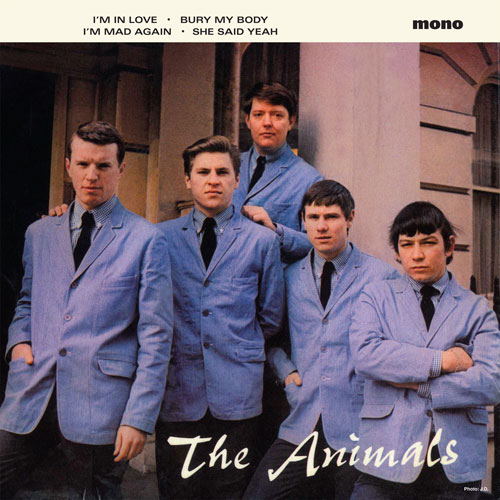 "This is The Animals' third EP. It's a 10 inch. It was originally a 45. They made it a 10 inch because they cut it at 45 so the grooves are wider and you get better sound. It's their first vinyl reissue since 1964."

 Record Store Day Happenings 

LIVE MUSIC: Velvet Alphabet, Mark Nervous, Bill Nehill, Wolf, Aaron and The Burrs, Newish Star, and Rosy.
---


1526 MAIN STREET
FB: THE PUBLIC
 Cory Perla 

 Onehtrix Point Never: Commissions II 
 Vinyl LP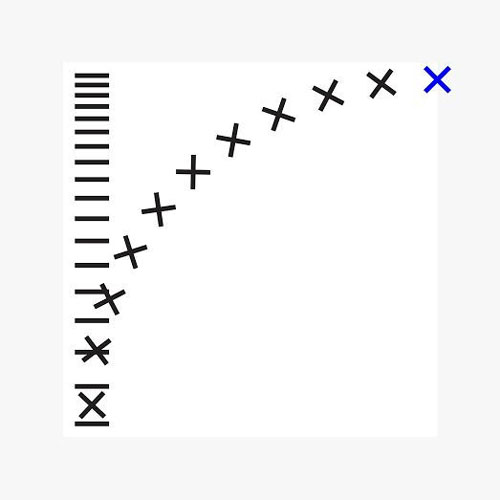 Onehtrix Point Never, aka Daniel Lopatin, makes some of the most vexing, yet strangely gratifying music I've ever heard. On Commissions II (he released the first edition last record store day) he took some obscure contemporary Japanese video game music, made by composer Manabu Namiki, reimagined it as the score for the anime film Magnetic Rose (directed by Koji Morimoto), and composed and recorded live in Tokyo last November. You probably don't have to know anything about Japanese video game music or anime movies (I sure don't) to enjoy these surreal, warped sound environments, which Red Bull Music Academy commissioned (thus the record's title).
 J Dilla: "Fuck The Police" 
 7" Vinyl Picture Disc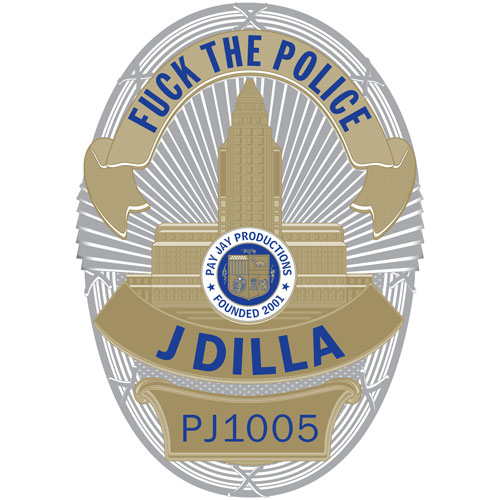 One of the most celebrated hip hop producers of all time, J Dilla, even after his death, seems like a never-ending source of heady productions. Dilla's classic "Fuck The Police," which is by all accounts one of his masterpieces, will be rereleased for the first time in a decade on Record Store Day on a double sided 7" picture disc in the shape of a police badge. Side A is the original version of the track, while side B features the instrumental version.
 Air: "Playground Love/High School Lover"
 7" Colored Vinyl
Many fans of the French space rock band Air, were introduced to them through their soundtrack to the 2000 Sofia Coppola directed film The Virgin Suicides.  This record is still considered one of Air's greatest achievements and two of the record's best cuts, "Playground Love" and "High School Lover" (the theme song to the film), will be rereleased on Record Store day on limited edition orange 7" vinyl.