Local
Changemakers: 30 under 30 Awards
by
/ Apr. 14, 2015 9am EST
CHANGEMAKERS: 30 UNDER 30
BURCHFIELD PENNEY ART CENTER
1300 Elmwood Avenue, Buffalo, NY 14222
Sunday April 19th, 7pm
I recently overheard a discussion between two political figures in reference to how we are entering the era of a "New Buffalo." As Buffalonians, we are witnessing many developmental changes, as well as an increase in our city's population. A sizable portion of that increase is due to an influx of immigrants who have migrated to Buffalo, but also the rate of college students that have decided to stay in Buffalo after attending one of our local colleges has increased. These recent college grads are beginning their careers in Buffalo, and making a huge impact on our community. 
Last week I had an opportunity to discuss the change in our city with Jamil Crews, a local entrepreneur and current coordinator for Mayor Byron Brown's Citizen Participation and Information program, who is the founder of capitalchange.org. As Crews describes it, "Capital Change is an organization that is dedicated to teaching financial literacy to underserved communities." 
Four years ago, Crews saw a void in the African American community where young professionals were not intermingling with their older and more established counterparts in the community. He imaged an event that would recognize young dynamic professionals in or from Western New York, who are excelling in their careers and who have demonstrated a level of impact in their field. Crews soon birthed "The Change Makers 30 Under 30 Awards Ceremony." 
Annually Crews selects 30 young professionals to be recognized as the up-and-coming movers and shakers in our region across a number of professional fields. In addition, one winner out of the 30 is given the S&J Scholarship Award. This scholarship was founded by Crews and his wife to provide educational opportunities to students who face socio-economic hardships. This year's "Change Makers 30 under 30" event will take place April 19th at the Burchfield Penney Art Center, 1300 Elmwood Avenue, on the campus of Buffalo State College and will be hosted by Miss Buffalo 2015, WKBW television personality, and past Changemaker 30 Under 30 Honoree, Desiree Wiley.
This year's event will also feature a special presentation of the Shannon D. Smith Award of Courage to former NCAA basketball standout Daniel Gilbert, who recently overcame a battle with cancer and will share his incredible journey at the event.
The Public recently interviewed Crews about his organization and event.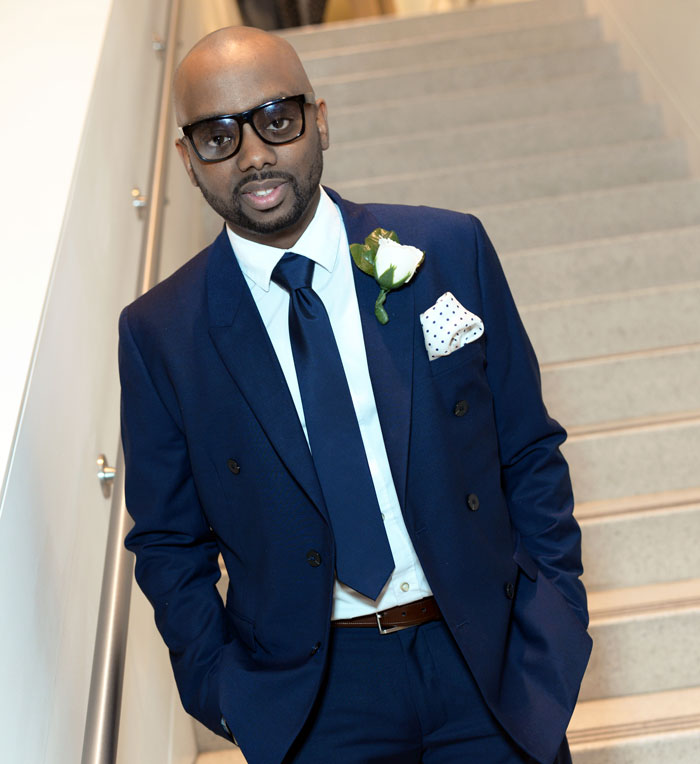 How does this event differ from the "30 Under Thirty" program sponsored by Business First and the UB School of Management? Is this event specifically for the African American Community?
Even though this event has increasingly become more diverse over the last several years, our primary objective is to honor minorities who are doing incredible work and adding tremendous value here in Western New York, who might not have been given a platform to be recognized for their contributions. In addition, we recognize a small group of people who are from Western New York, but may be living in a different area, but making a huge impact in their area of work. We also recognize young professionals across a diverse sector of fields, including athletics, entertainment, entrepreneurship, media, health care, education and more. And money raised from our event always benefits a good cause, with this year's event benefiting our S&J Scholarship Foundation. We are all about recognizing the underdog! 
What does an event like this do for the African American community in Buffalo?
It gives many young people something to aspire towards. When I see the Facebook posts from people saying how seeing their friends get recognized is inspiring to them, or when I have people call or email me telling me that "next year is going to be my year," it's a humbling experience that I don't take for granted. I'm just grateful that God placed this desire to recognize other people on my heart. 
What direction do you see this event going in years to come?
This event is going to be the biggest awards event is Western New York. Next year will be our 5th Anniversary, and from that you will see an expansion of this event across different cities. 
---
Sunday April 19th, 7pm
For tickets, please visit capitalchange.org.
$30 General Admission (Limited Tickets Available)
$40 VIP Admission (Limited Tickets Available)
Doors open: 5:30pm
Crown Lounge VIP Reception hosted by The Black Diamond Society™: 5:30pm — 6:45pm
Awards presentation: 7pm