Literary
Dual Citizenship: Eric Gansworth & Layli Long Soldier
by
/ Apr. 1, 2019 9pm EST
It is a fascinating time to be alive. In the midst of retrograde policies and media coverage on the national level that consistently demonize and/or dehumanize people of color, there has been a counter current in both the national political arena and the field of literature which have a greater plurality of voices than ever.
As Samantha Nephew, Executive Director at the Erie County Democratic Committee, recently said to Deutsche Welle, "The US has been around for 200-plus years, and Native people were here before that, and we finally just got our first two women [to Congress]… To know that it's taken this long, and to know that there are women who look more like me, or my sisters, it's actually enlightening."
Indeed one doesn't have to look very far to find all sorts of new representations of what a Native American is and can be. There is a boom of writers, many of whom, like Gansworth and Long Soldier are anthologized in the New Poets of Native Nations Anthology from Graywolf Press, who represent Native Americans in urban areas. For example, Tommy Pico's Nature Poem is a book-length project about a young, queer Indigenous writer struggling and rebelling against the preconceived idea that to be a Native American writer one must write about nature and tradition.
On April 4th, Just Buffalo Literary Center's STUDIO series will feature Eric Gansworth and Layli Long Soldier offering Western New Yorkers a chance to celebrate poets of Native Nations who are living and working in 21st century America.
Eric Gansworth, Sˑha-weñ na-saeˀ, (Onondaga, Eel Clan) writes humorously in his poem, Eel, about clans and what they might mean:
 
we have no
more affinity with eels than anyone else
on the reservation has with their animals.
…
"If I threw you in the dike," she says
"you'd drown as fast as anyone else," done
with this lesson.
In this poem, the narrator learns what it means to belong to a clan as it playfully moves from a literal interpretation of being connected to an animal to metaphorically projecting the self into an eel at the poem's conclusion.
A prolific writer, Gansworth has written four novels for adults, including the award-winning Mending Skins & Extra Indians, two novels for young adults, three collections of poetry, and one mixed-genre book. A Lowery Writer-in-Residence at Canisius College, Gansworth is also a talented visual artist who creates the cover art and illustrations for his books.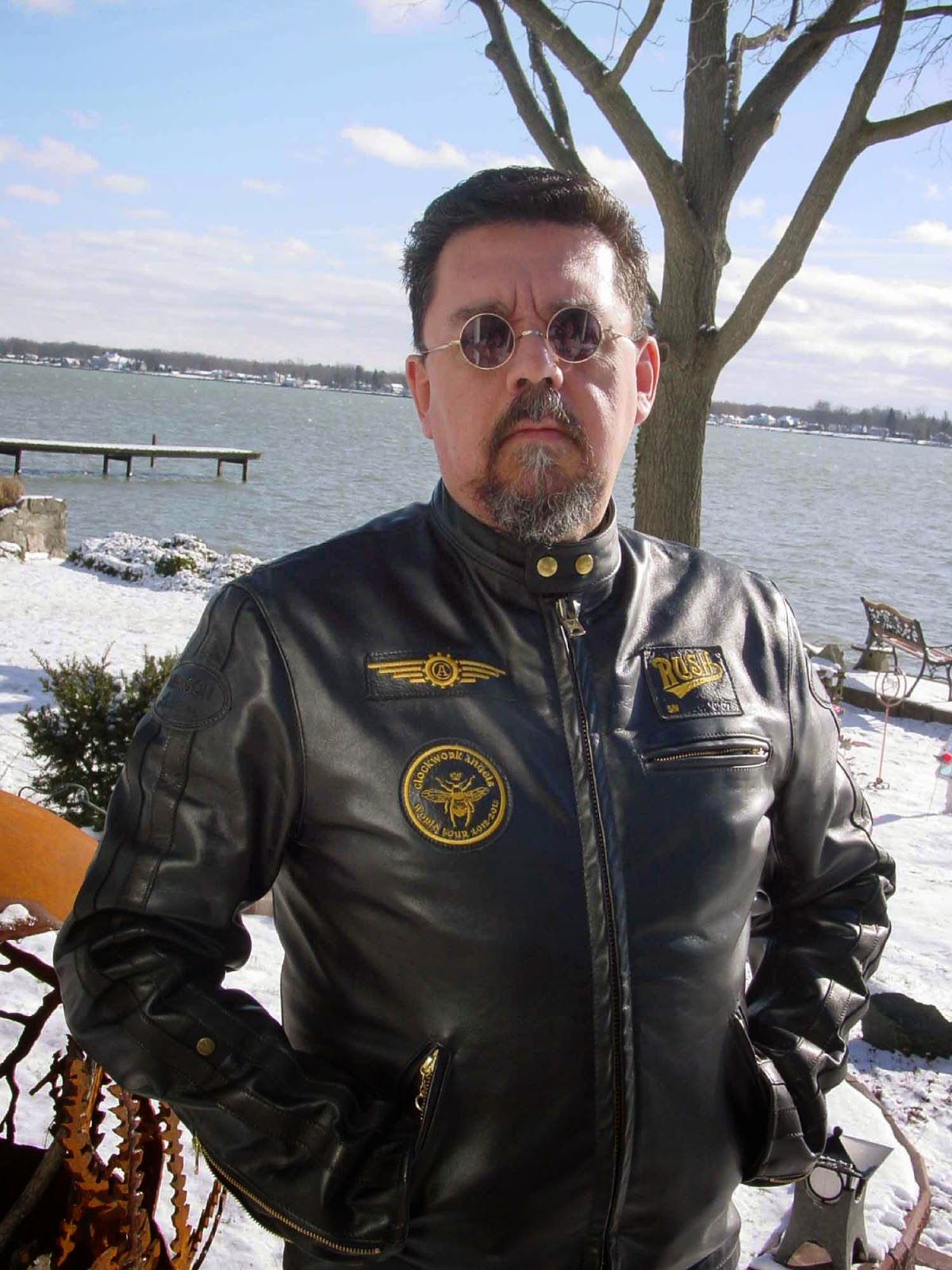 Eric Gansworth
Given the quality and breadth of his work, in 2017 Gansworth was named one of the 15 writers featured along the Washington Street literary corridor in downtown Buffalo as part of Just Buffalo Literary Center's LIT CITY initiative. Gansworth said of being included in the project, "When I was young, Buffalo was the place of magic and mystery, and a little terror. I came to the city only for concerts at the Aud and once, at 15, for the midnight Rocky Horror Picture Show at the Granada. For a Rez kid with no transportation, those experiences were windows to an exotic world beyond, suited to my flashy sensibilities. It's a little unreal that my giant face has become a downtown street landmark for friends, but I love surrealism."
The second Indigenous writer who will be featured at the STUDIO event will be National Book Award finalist, Layli Long Soldier, an Oglala Lakota poet. Long Soldier, who lives in Santa Fe, has an impressive resume having received a Lannan Literary Fellowship, a Whiting Award, and the National Book Critics Circle Award for Poetry.
In the introduction to the title poem, WHEREAS, Long Soldier informs the reader that on "Saturday, December 19, 2009, US President Barack Obama signed the Congressional Resolution of Apology to Native Americans. No tribal leaders or official representatives were invited to witness and receive the Apology on behalf of tribal nations." This apology as monologue essentially continued the United States policy of passing legislation without the input and presence of those most impacted—a practice that women's health advocates have long pointed out.
Long Soldier continues by noting that the resolution was never read aloud publicly and quietly folded into the 2010 Defense Appropriations Act. This piece of legislation inspires Long Soldier to write her poetic response as a dual citizen of the Oglala Lakota Nation and of the United States of America. Some of it recounts untold humiliations, both overt— "Whereas you eat like a pig the lady said setting my plate on the floor / Whereas she instructed me to finish on my hands and knees she took another bite"— to actions that help erase, or substitute, cultures: "Whereas at four years old I read the first chapter of the Bible aloud I was not Christian."
But, WHEREAS is not just a poem written as a litany or lament. Long Soldier's powerful lines remind readers that writing is also a physical, graphic act. The writer's gestures occupying the page become a dramatic metaphor for the United States occupying Native land.
During these times where there are scores of people who have been erased and pushed to the side juxtaposed against a greater representation of Americans in the seat of power, come listen to two poets who have the hearts and smarts to help navigate these troubled waters.