Etc.
by
/ Mar. 30, 2016 2am EST
A look at some of the most posh and affordable vintage and contemporary boutiques in Buffalo. 
---
 Black Cat Vintage 
85 Allen St.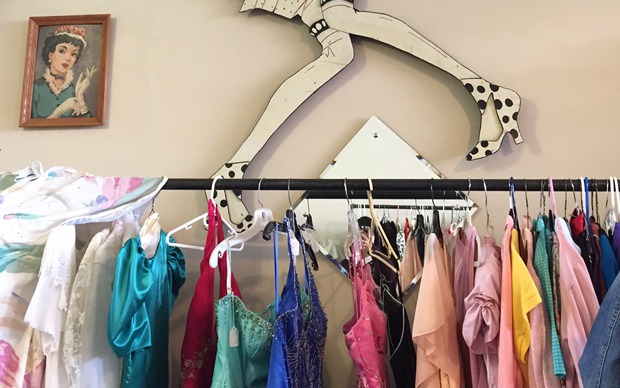 From estate sales to thrift store finds, the lavish clothes at Black Cat Vintage are the epitome of throwback fashion. From vinyls to wedding dresses, you can come out looking like Katherine Hepburn or Molly Ringwald depending on your favorite finds. Nothing like some great vintage clothes at a great price to make a unique and fun outfit come to life. 
---
 Sole Man 
565 Elmwood Ave.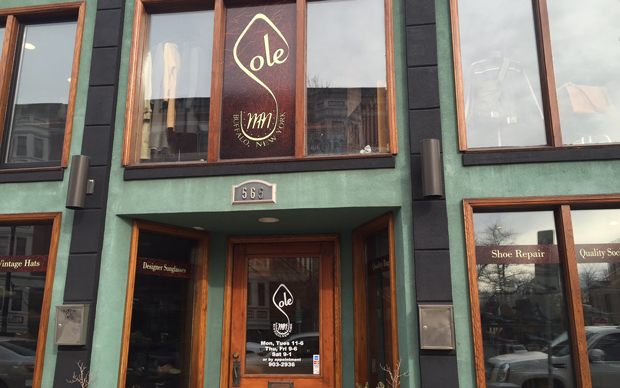 As the youngest cobbler in Buffalo, Brian Gavigan works as an old-school shoe repairman who also sells custom shoes and dapper apparel. As one of Elmwood's most recent boutiques, the store is a wonderful throwback to one of the most progressive ages in men's fashion. 
---
 Cats Like Us 
67 Main St. Tonowanda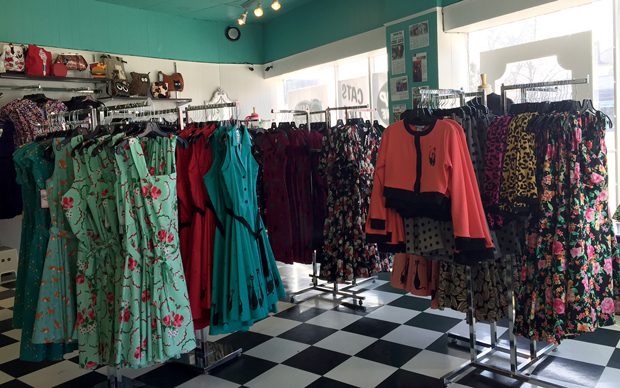 This store is the premier retro wonderland. Unlike other vintage stores, Cats Like Us sells modern rockabilly lines like Too Fast and Lucky 13 at a very reasonable price. With their beautiful lines and great deals, it'll be nearly impossible to not want to buy everything in the whole store. 
---
 Allentown Dress Shop 
89 Allen St. and 712 Main St., East Aurora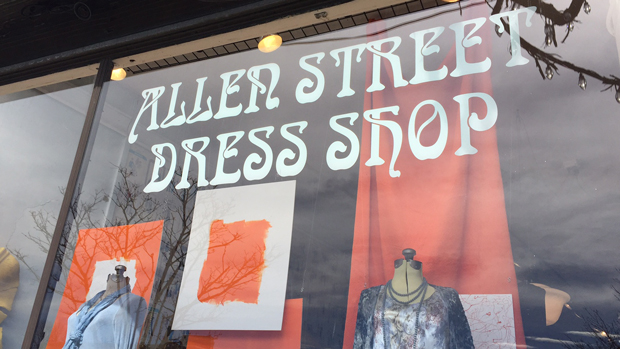 As one of the most beloved stores in Allentown, the selection of clothes in their original store is a wonderful mix between vintage nostalgia and modern chic. But if you're looking for more legitimate vintage apparel, The Dress Shop's East Aurora store has you covered with one floor like their original shop and their second solely dedicated to 100% retro consignment items.
---
 Cool Hand Clothing 
1068 Elmwood Ave.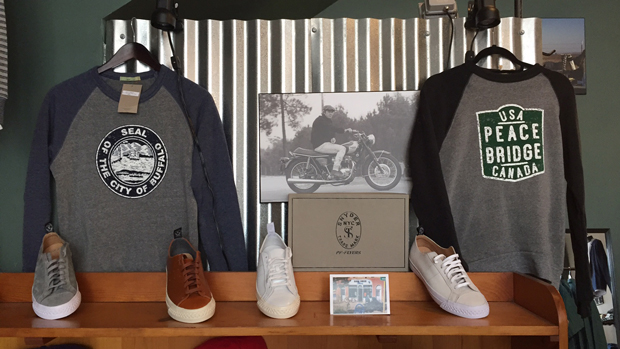 What sets Cool Hand Clothing apart from other men's fashion boutiques is that their line of clothing is 100% Buffalove. The store's line is strewn in the symbolism of our city, from t-shirts with the Peace Bridge sign on them to Sweatshirts adorned in the colors or the Bills and Sabres. The store brings Buffalo pride at the fashion forefront.
---
 Modern Nostalgia 
1382 Hertel Ave. and HarborCenter, 75 Main St.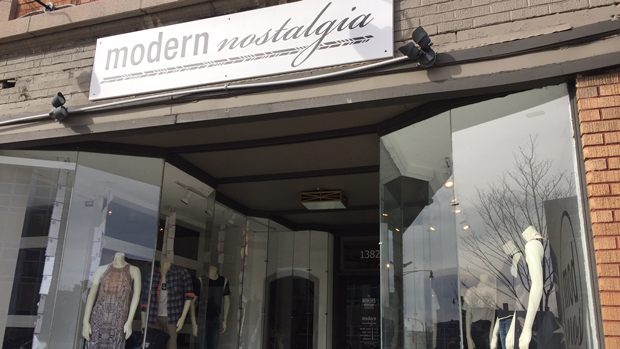 In terms of appeal, the best way to describe Modern Nostalgia/Blue Collar is Anthrpologie for a steal. As one of the most modern of trend-setting boutiques in Buffalo, Mod Nos sells clothing as well as home and wellness products. If you are looking for the best deals on the most chic of clothes, look no further than their amazing sales rack, where you can get pieces around $100 or more for a literal steal!
---
 Trend Up 
Market Arcade, 617 Main St.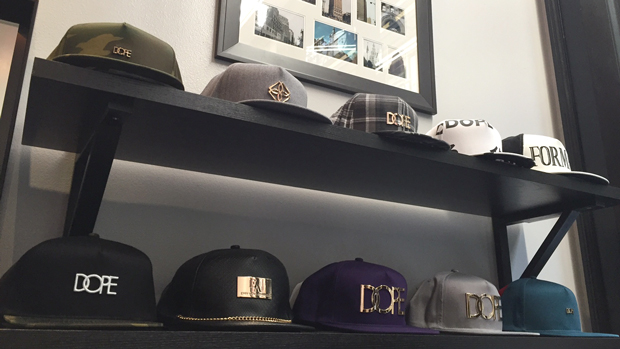 Trend Up is a brand new boutique that has some of the most popular fashion lines in recent memory. Unlike other modern boutiques in Buffalo, Trend Up has earned their bragging rights by selling fashion lines from places like Australia and the UK, marking the lines' American debuts in their small Market Arcade store. The most popular brand available is DOPE, an LA-based fashion line that is marking a new landscape for 21st-century fashion, making its premiere in Trend Up one for the history books.