Literary
Peach Picks: Three Things to Read This Week
by
/ Mar. 14, 2019 4pm EST
BRE'S PICK:
Severance
by Ling Ma
Farrar, Straus, & Giroux | 2019 | novel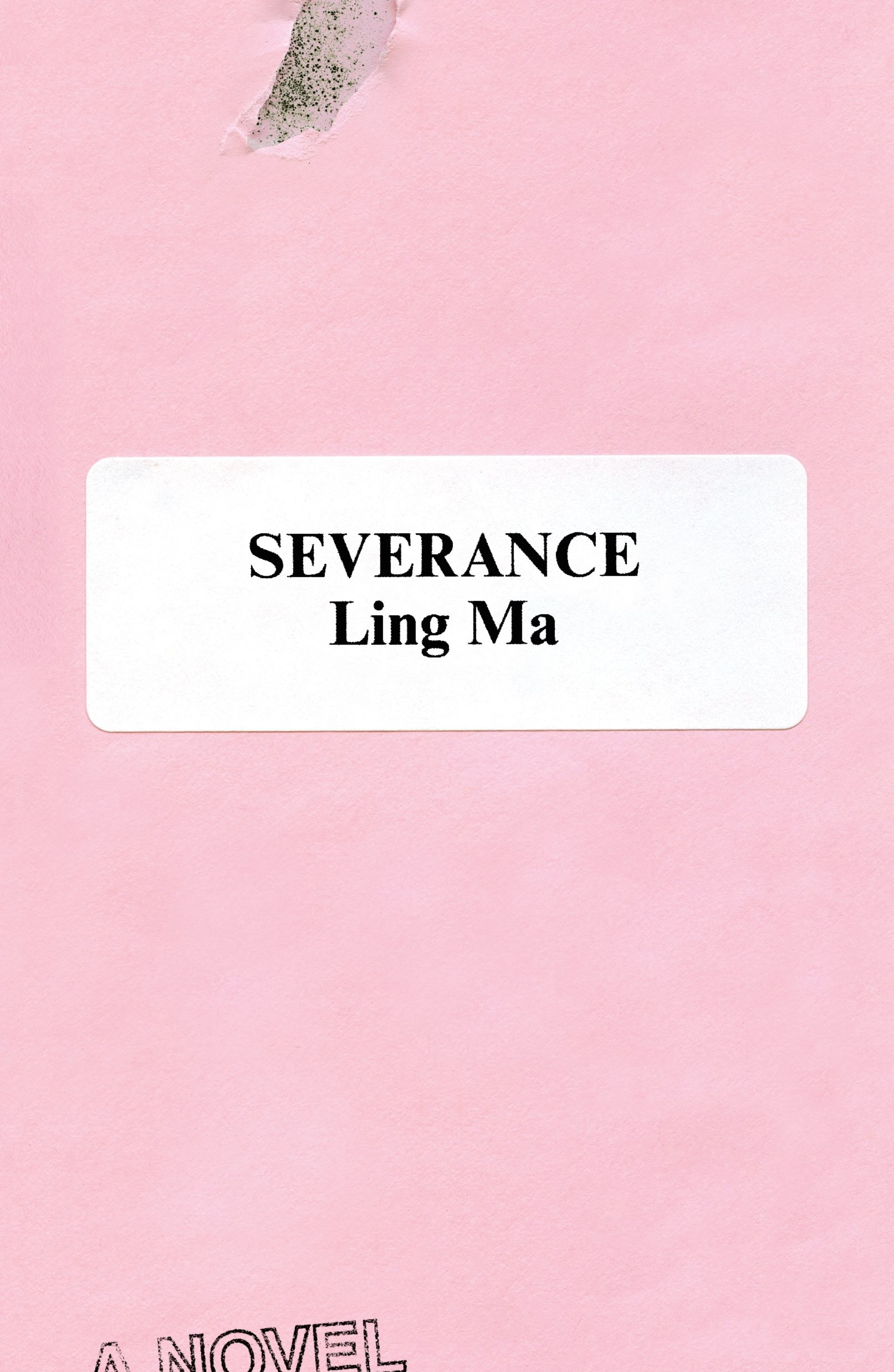 "Let us return, then, as we do in times of grief, for the sake of pleasure but mostly for the need for relief, to art," Ling Ma writes in Severance, her debut novel out with Farrar, Straus, & Giroux. Although focused around Candace Chen, a Chinese-born, American-raised woman whose life at times resembles that of the author, the book reads like two separate novels. The first is the story of a young woman trying to find her way in New York, who "sells out" and takes an office job that she initially felt she was under-qualified (though too cool) for. The other is a post-apocalyptic story of a traveling group of strangers seeking asylum in a "facility" that only one of the members is familiar with. The two stories intertwine as the mysterious illness, Shen Fever, sets in and Candace continues to travel to the office like nothing is happening—until she is seemingly the only person in all of New York City. Severance is darkly comedic, and its familiar possibility makes for an eerie read given the world we currently find ourselves in.
***
CHUX'S PICK:
Ah Yes Bad Things
by Andrea McGinty
Soft City Press | 2017 | multimedia zine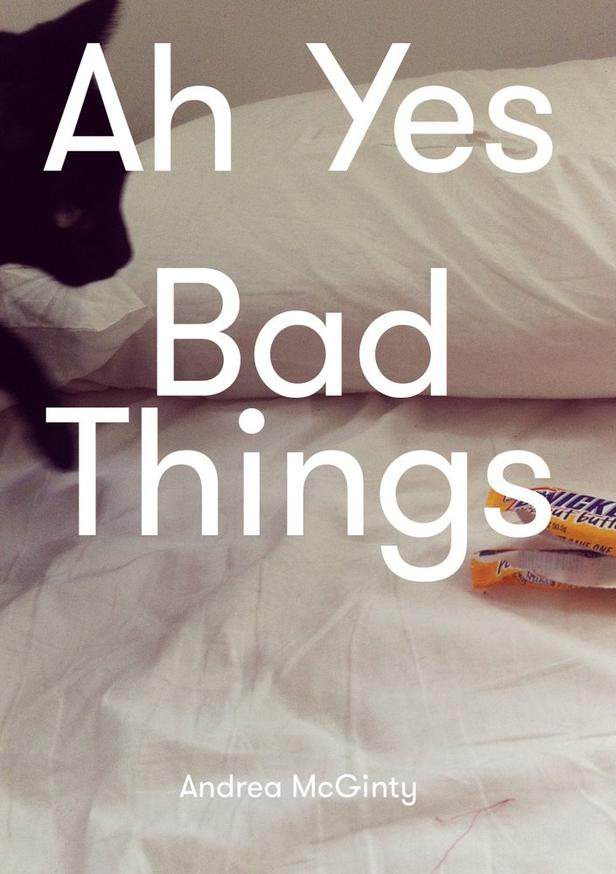 "when someone i'm talking to pulls out their phone and i'm like thank god"—Andrea McGinty relates to us all in 32 pages with a collection of cleverly curated words and photos found on her phone. The digital era has us tangled in sentence fragments—from conversations, captions, notes, and tweets—that knot themselves together in a web of personal ambitions and aesthetics on each of our devices. McGinty has unraveled her own web by reconfiguring such fragments into a casually clever biography of our generation. Her perfect blend of self-deprecating humor with keen, observational wit act as a catharsis to a generational depression that is comforting in its familiarity. The selected texts are then iced with cell phone photos of everyday yet poignant sightings, charmingly obscured by the risograph printing process. Ah Yes Bad Things is for anyone who has found wit in agony, poetry in banality, or solace in acceptance. Available directly from Soft City Printing (softcityprinting.com) or from Printed Matter in Newe York City (printedmatter.org).
***
RE'S PICK: 
Care Work: Dreaming Disability Justice
by Leah Lakshmi Piepzna-Samarasinha Arsenal
Pulp Press | 2018 | nonfiction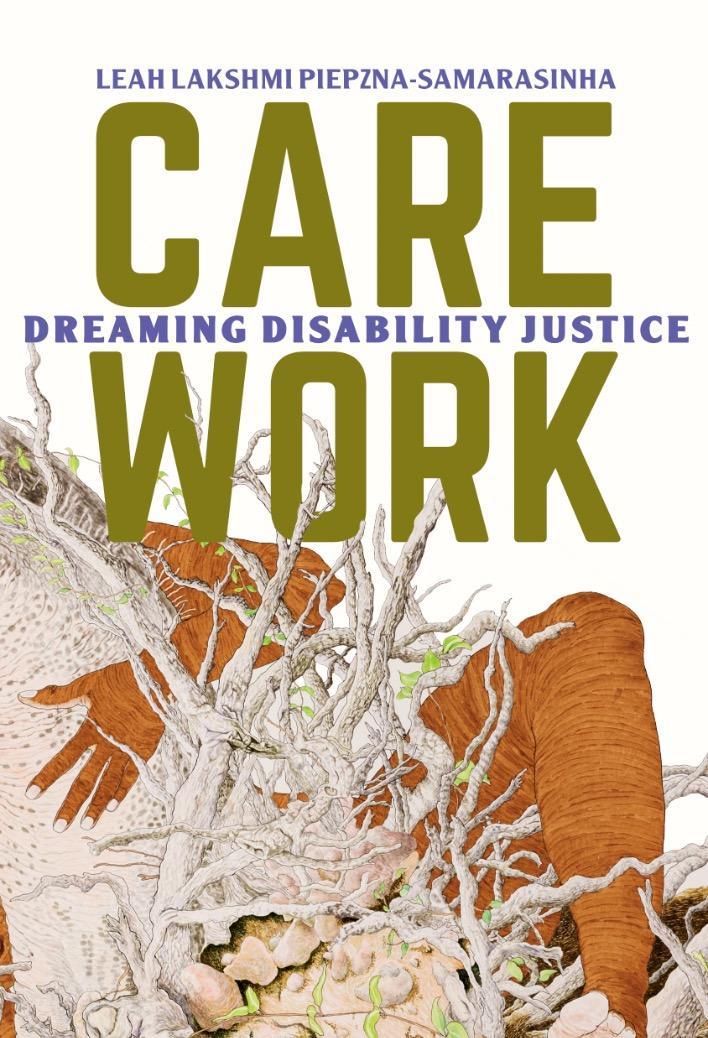 Care Work is beautiful and useful, a masterful shapeshifting creative nonfiction how-we-did as how-to. In Care Work, Leah Lakshmi Piepzna-Samarasinha argues that the way we think and talk about care is incomplete. Care, like everything under late capitalism, is so bound up with power, privilege, and access, that we inherently think of receiving care or needing care as a definitely passive, non-agentive subject position. Our cultural imaginary has no room for a kaleidoscopic, intersectional, mutual aid. Even the disability rights movement centers the same white, upper middle-class, ambulatory, stories of personal struggle. Leah Lakshmi Piepzna-Samarasinha wants a collective, a disability justice movement, led and organized by disabled QTBIPOC (queer trans black indigenous people of color). They want us to do more, and they want us to listen to people with less power, and move slower and more deliberately, because we're not free until every single one of us is free. And getting free often means giving and receiving care that moves around and outside of institutions like hospitals, schools, or governments, because more often than not, institutions are not enough. Leah Lakshmi Piepzna-Samarasinha is a writer and an organizer who has spent years working with communities in the US and Canada, and their experiences have shown them how often the people most in need of care get left behind, for the sake of progress or economy. This book is a mixtape of how people who need care take care of each other, and are the best teachers for how, in our dystopic present and near-future, all of us will need to know innovative, emergent, and adaptive strategies for saving ourselves together.
---
"Peach Picks" is a column of literary news and recommendations written by the editors of Peach Mag, an online literary magazine based in Buffalo, New York. For inquiries, contact the editors at peachmgzn@gmail.com.