Music
Spotlight: Royal Tongues & American Low
by
/ Mar. 6, 2015 11am EST
ROYAL TONGUES
Buffalo-based indie pop duo Royal Tongues—Aaron Bonus and Justin Gamella—will make even the most reluctant dancer want to move. Their newest single "Higher," like their others, embodies feel good pop music with an alternative twist. Inspired by the likes of Passion Pit and MGMT, as well as classics such as the Bee Gees and the Jackson 5, Royal Tongues has been churning out their own brand of synth pop since September of last year. Despite being around for less than six months, the duo has a solid sound that is the result of a close partnership that Bonus and Gamella formed when working together through their music production company Like A Parrot Productions.
After writing music for other people, they decided to start writing music for themselves, and it has paid off. Within the first week of the release of their single "The Balance," Royal Tongues netted 350,000 plays on Spotify, and they have been on the move since, surpassing one million plays. They've played shows in Boston, Philadelphia, New York City, and Los Angeles and plan to add even more cities to the list when they start touring this spring. No matter where they go, they stay true to their roots.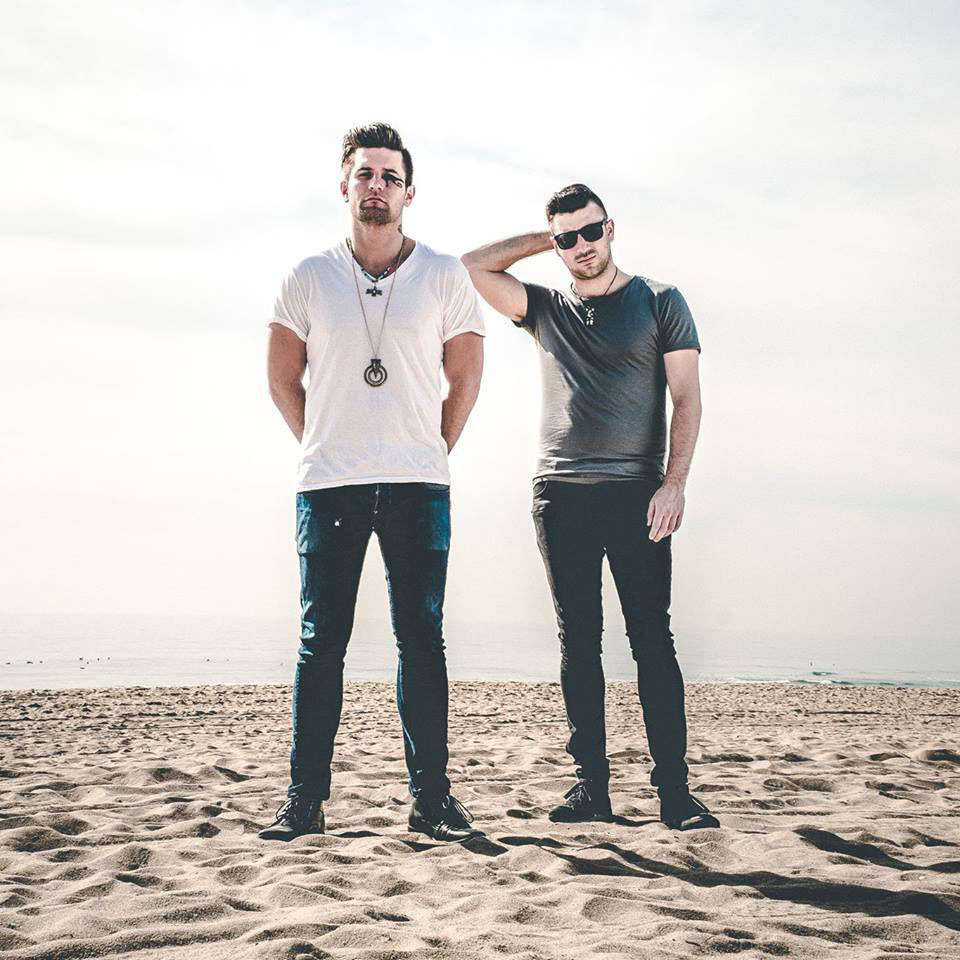 "We found it important to be listed as being from Buffalo as opposed to New York. We're proud of this city," says Bonus.
They plan to continue gaining momentum across the country by playing shows to get their name out.
"If you're not first in your genre, you're middle of the pack," says Gamella.
Needless to say, Royal Tongues plans to make it to the top. "Right now we're in a situation where we can work as much as we want, whenever we want", says Gamella, which from the sounds of it means they're working non-stop. No matter where they end up going this summer, they plan on heading back to Buffalo to come full circle.
If you want to catch the duo now, your best bet is to head down to the Studio at the Waiting Room next Friday, March 13  at 6pm, when Bonus and Gamella will be celebrating the release of their EP Patterns and Shapes. The show is general admission, and tickets are $10.
---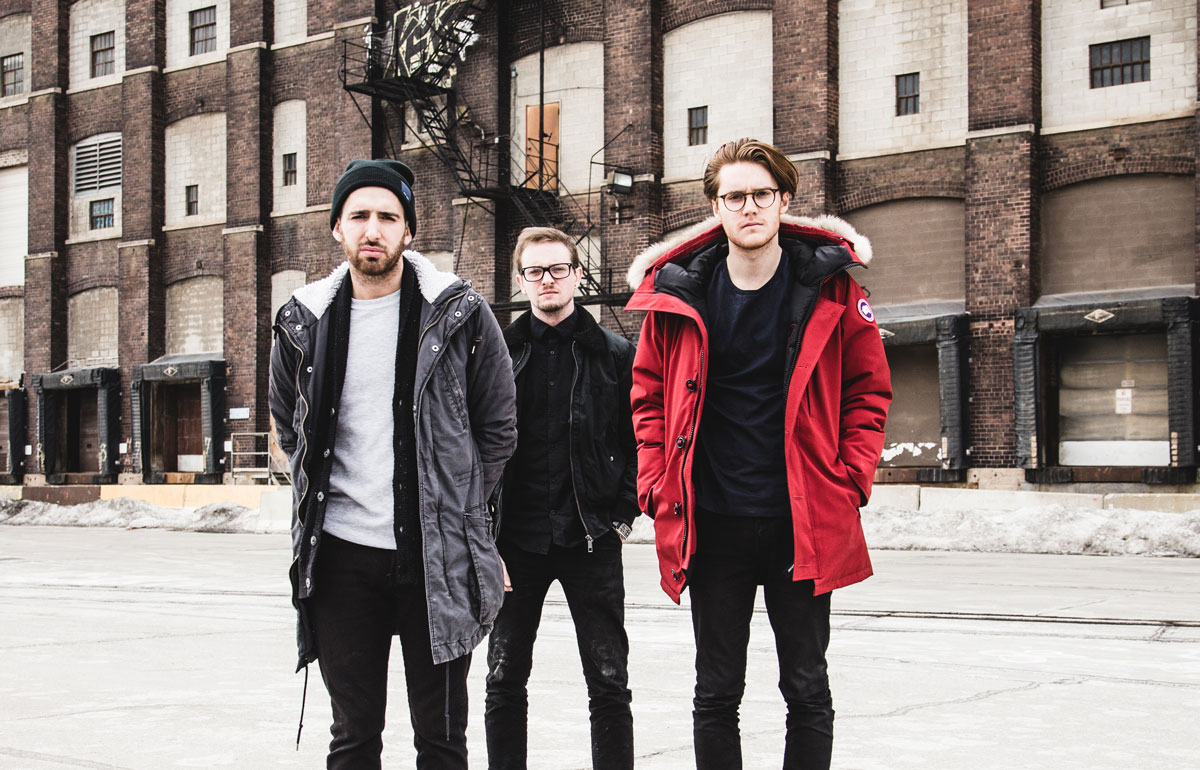 AMERICAN LOW
Clad in their button downs and beards, the boys of American Low are using their swooning melodies to become the next bandwagon group. Though they walked into the spotlight last fall, they've made some changes since.
The three-piece band, made up of local talents Mike Brady, Ben Gigone, and Jeremy Shields, paints the picture of the quintessential rock band. This grouping, however, didn't come without its trials and tribulations. As with any good thing, there have been speed bumps and checkpoints along the way that have tested ambitions and drive. That's where Brady's story comes to light. 
"I was tricked into starting American Low by Fred Cimato (now of Atlanta pop-rock group, Lovey) in 2014. After the last project I worked on I told myself I'd never play in a band again." After some difficult life changes, Brady got back to writing music anyhow—as many as 30 demos—though he never thought anyone would hear them.  
For the past 12 months, American Low has been hoarding a Dropbox full of what Brady says is "enough content to keep people engaged for a year." They are almost willing 2015 to be one of success and shared stories.
Their debut single "Cloud" will be out this March, setting off a series of interrelated feelings, emotions, stories, and lyrical sonnets that'll allow a glimpse inside of Brady's head of heartbreak.
It's not all tears and emotional terror for these boys, however. The process of creating a back stock of releases also comes with days, weeks, and months of close proximity to figure out what they want out of it all.
"If the group shares the same vision for the project, then being locked in the same room together is exhilarating. It's just one part of the process that leads to everything we want: Freedom from having to settle and work for someone else at a job you could care less about while hobby-ing a guitar. That's the nightmare: Mediocre job, convenient wife, kids that follow, stories of the good old days, and requests to keep it down."
American Low encapsulates all that you'd expect from a guitar driven indie rock band. Finding an identifier for their unique sound is difficult—something that Brady himself has trouble with. He'll tell you that the struggle is all stemming from an, "identity crisis," but it may truly boil down to the idea of limitations. With too many comparisons come too many lines to color inside of, which American Low would rather reach beyond.
"What we're doing isn't about being in a band, but it's centered around music. Before, all that mattered was selling tickets to shows at Xtreme Wheels and going on tour. It had nothing to do with the music at all."
Now, it becomes evident that they've met that musical crux that separates the boisterous boys from the music men, and have rightly chosen the latter. Though Buffalo has seen its fair share of bands pass through, it's still a sight to see people who want things for the right reasons and have the talent to cross the finish line.
---
 ROYAL TONGUES w/ AMERICAN LOW
 Friday, March 13 / 6pm / The Studio @ The Waiting Room, 335 Delaware Avenue