Literary
Peach Picks: An Icon, a Novel, and a Fraud
by
/ Feb. 28, 2019 8am EST
SAGE'S PICK: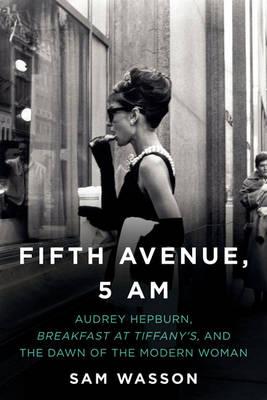 Fifth Avenue, 5 A.M. ​
by Sam Wasson 
HarperCollins Publishers | 2010 | biography 

"And in the fifties, if you were a woman, too much of it was wrong, and too little of it was honorable. You were either a slut or a saint." 
Sam Wasson's ​Fifth Avenue, 5 A.M. ​is a look into the life of Audrey Hepburn and the role that changed her life: Holly Golightly. Wasson, himself a Los Angeles native, peers into the shadows that surrounded Hepburn—both the glamorous and ugly. Told in fragments and personal anecdotes, Wasson details the birth of Truman Capote's novel, Hepburn's game-changing portrayal of its protagonist, and the American outcry that followed. When she first appeared in films, Hepburn was not considered an American beauty, with "legs too long, [her] waist too small, [her] feet too big." An unconventional woman placed in a conventional society, Hepburn made her mark on the 1960s, redefining film and female sexuality as a whole when she starred in Breakfast at Tiffany's​. In a voice that speaks directly to his reader, Wasson is honest, sardonic, and intriguing. Whether or not you have an interest in Hepburn or Hollywood, it is easy to get sucked into this account; ​Fifth Avenue ​may be biographical, but Wasson makes reading his work feel like anything but history. 

MATTHEW'S PICK: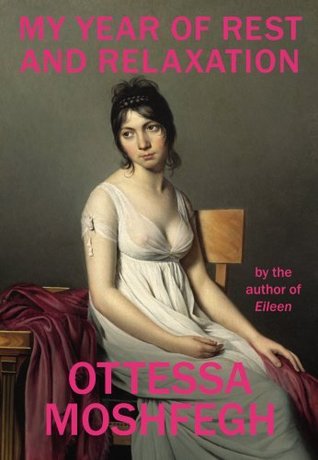 My Year of Rest and Relaxation​
by Ottessa Moshfegh 
A Perigee Book / Penguin Group | 2018 | novel 

The unnamed narrator of Ottessa Moshfegh's ​My Year of Rest and Relaxation​ seeks temporary oblivion through something akin to an unending, overly medicated Sunday. With a bevy of prescriptions provided by an unscrupulous physician, the narrator keeps herself in a constant medicated funk, sleeping 16 hours a day in her Manhattan apartment, in an attempt to not only escape the loss of both of her parents, but to also fast-forward through some undefinable queasy anxiety she's sure will eventually pass. Moshfegh's prose is bleakly humorous, often slipping into beautiful, sweeping portrayals of the passage of time as it works as some sort of destroying agent: "Sleeping, waking, it all collided into one gray, monotonous plane ride through the clouds. I didn't talk to myself in my head. There wasn't much to say. This was how I knew the sleep was having an effect: I was growing less and less attached to life. If I keep going, I thought, I'd disappear completely, then reappear in some new form. This was my hope. This was my dream." The book's timeframe, the year preceding September 11, provides a taut sense of tension to the book, turning the narrator's attempt at total disengagement into railway sleeper car about to careen off the tracks. 
RACHELLE'S PICK: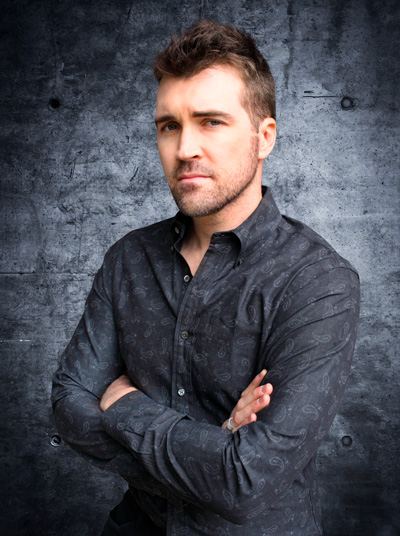 "​A Suspense Novelist's Trail of Deceptions​"
by Ian Parker 
The New Yorker ​| February 11, 2019 | nonfiction 
"Dan Mallory, who writes under the name A. J. Finn, went to No. 1 with his début thriller,​
The Woman in the Window
​. His life contains even stranger twists," writes Ian Parker in an explosive article that came out earlier this month in
​The New Yorker​
. Mallory, a literary editor turned mystery novelist, has sold his book's translation rights in more than 40 foreign markets, as well as rights to a film adaptation starring Amy Adams and Gary Oldman that will be released later this year. In other words, he is seeing a level of success rare for a young author's first book. One could say that Mallory's insider knowledge of the industry gave him the tools to produce a truly marketable book, but what really seems to have informed Mallory's success, as Parker uncovers, is his history of imposture and deception that goes back decades, spanning lies on his resume to duping friends and colleagues with false stories about disease and death. "Long before he wrote fiction professionally," Parker writes, "Mallory was experimenting with gothic personal fictions, apparently designed to get attention, bring him advancement, or to explain away failings." His book, sadly, is not in any way redemptive; I rolled my eyes through 400+ pages of tired tropes and amaetur, self-indulgent prose. I recommend, however, Parker's article, which had me hooked until the very end, and which not only sheds insight into the mechanics and situational ethics of the New York publishing industry, but also stands as the newest episode in our culture's fascination with fraud. 
---
"Peach Picks" is a column of literary news and recommendations written by the editors of ​Peach Mag​,​ ​an online literary magazine based in Buffalo, New York. For inquiries, contact the editors at  peachmgzn@gmail.com​.