Local
Ups and Downs, Week of February 28
by
/ Feb. 27, 2018 12pm EST
UPS:
LGBTQ activists: Buffalo received some unfortunate national attention when it was revealed that an early February homicide was the nation's third of a transgender person already this year. Tonya "Kita" Harvey was shot to death on Shepard Street on February, being first identified by authorities as a man. In an excellent piece of organizing, a group of African-American LGBTQ activists called out the Buffalo Police and the Buffalo media for their transphobic way of reporting and recording the event, and organized a rally on the steps of City Hall over the weekend that was attended by dozens, including Harvey's mother, Arnester Harvey. "As a mother to lose your child in any incident is heart-breaking, but to lose your child to murder—it's like unbearable," she told Spectrum News.
[Editor's note: The original version of this story credited Queers for Racial Justice (Q4RJ) with organizing the rally. That was incorrect, as pointed out to us yesterday by both the actual organizers (a group of African-American LGBTQ activists including Ari Moore, Vaughn MacIver, Richard Stepney, and several of Kita's close friends) and by members of Q4RJ. We apologize for the error and acknowledge its bitter irony: We gave credit to a mostly white group for the work of people of color. As one correspondent pointed out to us, "This is not an issue of merely getting the facts straight. When a group of black LGBTQ activists plans an action to call attention to violence inflicted on one of their kind, and a group of white activists get credit for it, we perpetuate the social inequalities that lead to the death of women like Kita."]
Public Citizen: Last week, the good-government advocacy group filed a petition with 11,000 signatures demanding that the House Ethics Committee complete its investigation into allegations that Congressman Chris Collins might have engaged in insider trading by encouraging other lawmakers to invest in the Australian company Innate Immunotherapeutics and violated House ethics rules by encouraging the National Institutes of health to meet with a company representative. In October, the committee issued a report that said there is "substantial reason to believe" that Collins violated federal law but has been silent since: It has neither issued further results of its investigation, which in October it said would remain open, nor dismissed the charge. Public Citizen, citing the committee's penchant for allowing investigations to die on the table, is pushing for resolution, and good on them for that. Plus, we like the name.
DOWNS:
Buffalo Police and Buffalo News: The city's first homicide victim of the year was of a transgender woman, Tonya "Kita" Harvey. We didn't know Harvey personally, but on social media accounts, her identity and image was certainly that of a woman, yet the Buffalo Police denied her her dignity, identifying her as a "male." And in a move that underscored the deep issues with police and reporters in Buffalo, the Buffalo News and WIVB both took dictation from the BPD and reporter Harvey as a "man." A follow-up story in the Buffalo News correctly identified Harvey but the newspaper did not issue a correction or apology for the initial report, placing the blame solely on BPD. Repeated phone calls to BPD by volunteers with Queers for Racial Justice to change Harvey's gender to female on the report were rebuffed, leaving the transgender community to conclude that city's institutions remain stuck in systemic transphobia, one that directly impacts the safety of Buffalo's transgender community. Under 25 percent of homicides committed in Buffalo since 2016 have been cleared by detectives.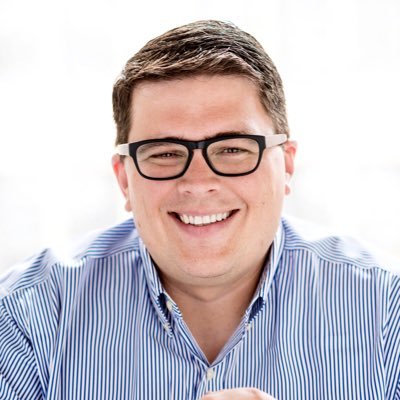 Chris Collins and Chris Grant: After the Florida shooting, Erie County Executive Mark Poloncarz challenged Chris Collins to a town hall style event to discuss the matter of mass shootings and gun control. A strange move in itself, especially as Poloncarz isn't again threatening Collins's seat in government. The thin-skinned congressman from Spaulding Lake not only rejected the invitation, but his strategist Chris Grant make a counter-offer to arrange a town hall pitting Poloncarz against Stefan Mychajliw, the presumptive Republican challenger for county executive in 2019. Though we'd probably all be interested to hear the back and forth, it is thoroughly beside the point for two local elected officials to debate an issue that is screaming for federal legislation and/or regulation. It's a different story for Collins, who, except for a CNN event in Long Island, has long refused to hold a town hall in his district. Why is Collins scared to stand behind his ideology and his A+ NRA grade?