Visual Arts
Persistent Pursuit: Katherine Sehr
by
/ Feb. 10, 2015 9am EST
"The value of art is in the observer," said artist Agnes Martin. Those who visit the dozen "Untitled" drawings by Katherine Sehr will experience this truth. She calls this group of work Small Obsessions. While her mysterious marks suggest calligraphy and written language, they hang quietly against a pale gray wall without a shout of narrative. Step in closer for an intimate look at the energetic micro-activity within the blocks and columns of varying hues. Colors merge, squiggles and loops weave an urgency found in "hypergraphia" and express a playfulness associated with doodling. The labor-intensive drawing process cannot be rushed. A sense of time and effort infuse her patterns. Akin to intricately bound textiles, there is a trickiness in viewing this work. What dissolves to vagueness from afar, awakens at close range. The artist Paul Klee once commented that "a line is a dot that went for a walk." Sehr's line is a bit like a frisky dog who leaps and tumbles along the way—a line with no beginning and no end.
Visitors to art venues may be accustomed to observing installations of conceptually demanding work that is abundant in materials, story, and idea. Small Obsessions is quite the opposite. The artist's renderings of infinite space are created with traditional materials—papers and pens. She favors Gelly Roll scrapbooking pens in jewel and earth tones. Her refined drawing process refers back to an artistic lineage that includes the abstract calligraphy of Mark Toby and color field painting of Mark Rothko.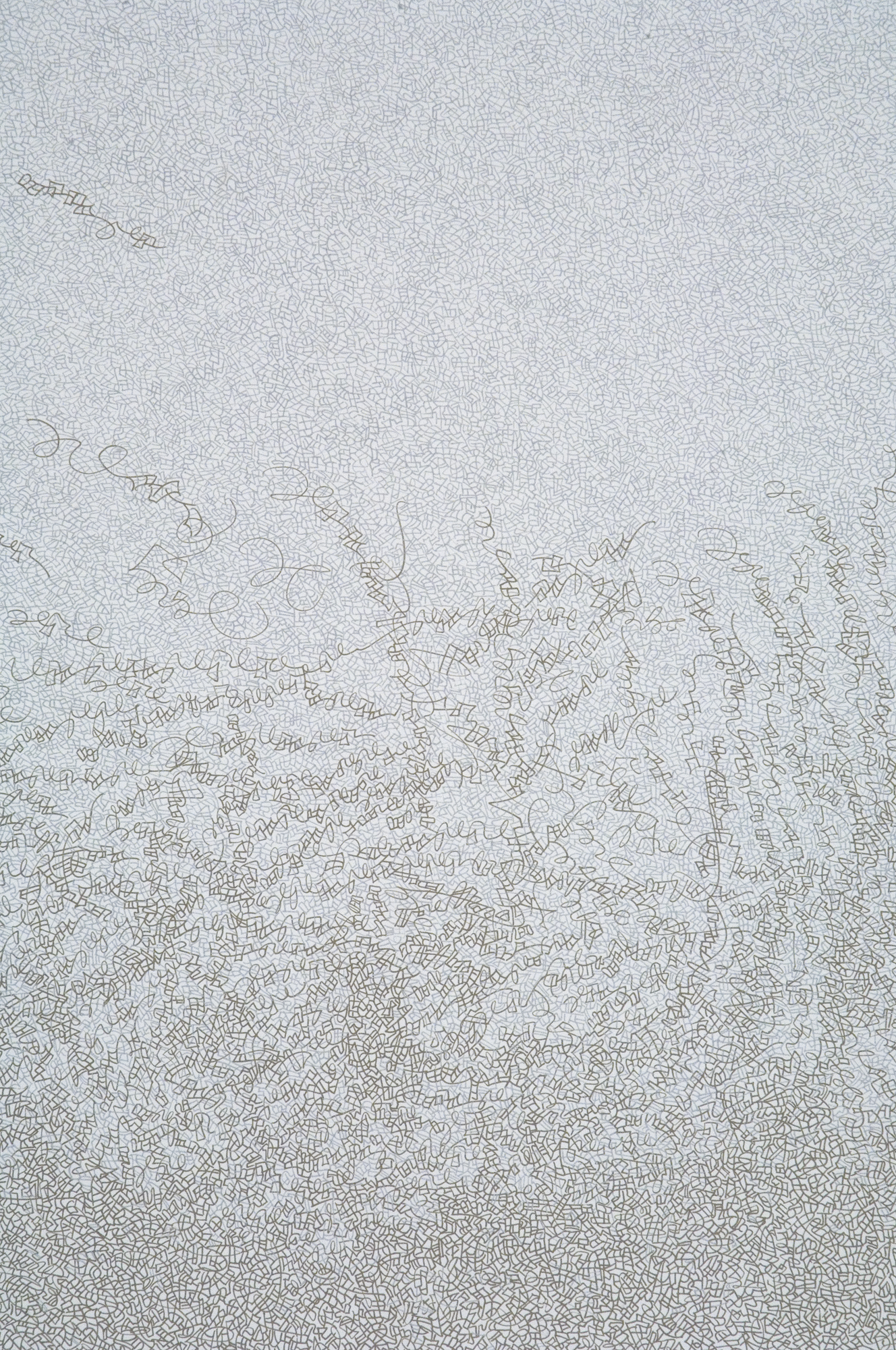 After attending the University of Buffalo, Sehr received an MFA from the Art Institute of Chicago. She has exhibited extensively in recent years and is now one of five artists selected for a yearlong residency at the Western New York Book Arts Center made possible by the New York State Council on the Arts. The show is accompanied by an exhibition brochure and commentary by Burchfield Penney Art Center Chief Curator and Associate Director Scott Propeack.
Ancient wisdom of the Tao tells us: "Where the Mystery is the deepest is the gate of all that is subtle and wonderful." Influenced by Chinese art and Taoism since visiting the country as a teen, Sehr told an interviewer on the Lemon Hound website that her drawing process has a calming effect on her. That calm is clearly extended to the viewer who spends time with this work. The exhibition is on view through March 13.