Music
by
/ Feb. 4, 2019 10am EST
It's 9pm on a Saturday in the winter in Buffalo and we're headed to a new dance party to hear some house and techno DJs play music in a converted industrial office building surrounded by grain silos. The only thing that doesn't scream "Buffalo" about this whole night is that we're headed out at 9pm instead of 11:30pm and that there is an actual chance we'll be safe in bed by 3am—even taking into account a late night snack at Towne or Jim's. We show up to the party when doors open, because although this is the first edition of this party, it's about to sell out. We are nearly the last to be let in the door. The headliner tonight for this party dubbed Big Mood, is a local named Alex Morrison who delivers a frantic, ecstatic, and bassy set of house and techno that keeps the dance floor in a state of hyper-aliveness all night.
Big Mood takes place at the Cantina at Duende, a new bar made of old materials located in Silo City. The building, which was built in 1928, was once the administration building for the American Malting Company. It's an exciting place for a party like this—secluded enough to allow for as much noise as warranted, but also, despite its relatively low official capacity of 80 occupants, open and spacious feeling with a wall of windows that look out at the industrial silos. It's a perfect place for a singer/songwriter or small bluegrass band to set up, and often enough that is the entertainment found at Duende, but it also happens to be a great place to crank up the bass and let loose.
"It's a really cool Buffalo location," says one of the many Big Mood organizers, Josh Gruder, who, along with fellow organizer Sherri Miller, chats with me in another local watering hole on Elmwood, Nine 29, formerly Mezza, which we stumbled into after trudging through the snow looking for the right place.
"There really wasn't any other place," says Miller about Duende.
"Once we found Duende, we realized we could do what we wanted to do," says Gruder. "It was really hard to find a legitimate venue in Buffalo that would even want such a thing or be able to do it any justice," he says.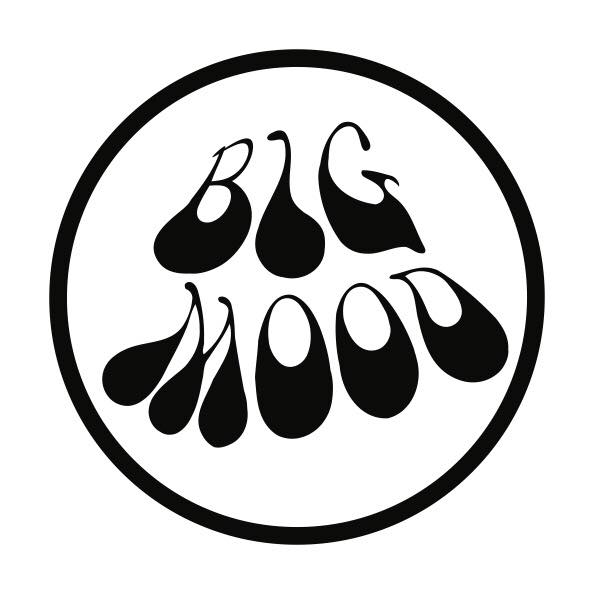 Kevin Cain, the bar manager and artistic director at Duende—who attendees can behind the bar find mixing drinks from the special Big Mood menu at each event—was immediately on board with the event.
"It became pretty clear to me that they wanted to do something special, says Cain.
"We wanted to support that scene in Buffalo. It needs support from more legitimate venues," he says.
A small but dedicated scene of techno and house DJs, promoters, enthusiasts, and party organizers have turned at least a portion of their energy toward this new house and techno-focused party that makes a point of featuring local talent. 
The organizers are familiar to those paying attention to the electronic dance music scene in Buffalo. The organizers of Big Mood are the same people involved in putting together other parties, like the underground party Strange Allure—which features buzzworthy national house and techno DJs like Grant, Octo Octa, Basic Soul Unit, Volvox, and most recently Huerco S in a secret location each time—and organizers behind parties like Ghost Stories, Redux, and Real Love. For the purposes of this interview, Gruder and Miller are the representatives of this group of individuals which also includes Alex French, Sean Feiner, Mario Fanone, Alex Morrison, Frank Napolski, Jordan Nittoli, and Dan Neveu.
"This came together really quickly and easily," says Gruder. 
For Big Mood, they've been able to build off of the foundation laid by parties like Strange Allure, allowing organizers to easily direct dancers to something new. 
What's different about this party is that it focuses on local DJs, which not only elevates the scene, but also makes it a slightly lighter lift for the crew of organizers who bring every last bit of gear to Duende, from turntables and video projectors, to a quadraphonic sound system.
"This is about booking local talent that we want to see. There are plenty of people who make some really cool noise in the city and you don't get to see them hardly at all. This is a good platform for that," says Gruder.
Another difference, is that unlike the majority of parties in Buffalo that begin at 11ish and go until 4am or 5am, this party starts promptly at 9pm and ends firmly at 2am. In fact, the 2am closing time is an exception that the folks at Duende make just for this party.
"It started off as a limitation that made itself very clear to be a feature. It's not a bug. It's really great. People come and they get the most of it," says Gruder.
"I was nervous about starting at nine, but people show up and have fun."
The same goes for the venue's relatively small capacity, which ensures a full room. 
"That's when the magic happens," says Miller.
For the third edition of Big Mood, Saturday, February 9 at Duende, expect to catch an opening set from Gruder as Peace Dept., as well as sets from Lina Thrash and Pure & Supreme.