Etc.
This Week's Agenda from Loop Magazine
by
/ Jan. 30, 2018 7pm EST
FRIDAY, FEBRUARY 2 

G2H2 HAPPY HOUR AT ROOST
5-8pm, 1502 Niagara St.
Check out this increasingly popular and purely social event at Roost this month, which is the new incarnation of Martin Cooks. New location, new kitchen, in the heart of the newly designated Tesla Heritage Corridor. There is no cost to attend, just bring cash for your drinks. Come meet new people and socialize—widen your circle. There are no dues, and business card exchanges are frowned upon. Just relax and enjoy—it's  Friday!
---
FRIDAY, FEBRUARY 2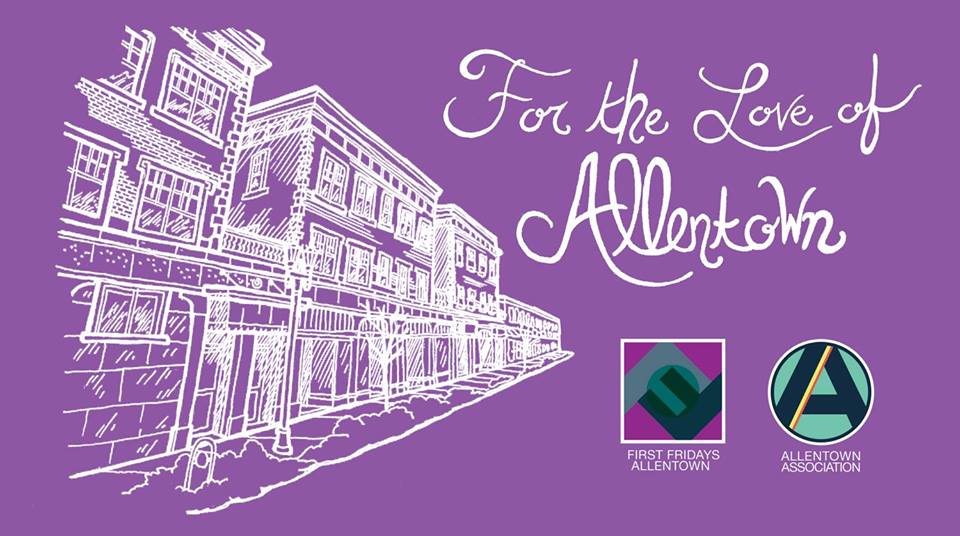 FOR THE LOVE OF ALLENTOWN THROUGHOUT ALLENTOWN DISTRICT
6-9pm
This kicks off the 2018 year of programming for Allentown First Friday Gallery Walk with a special celebration. Businesses and galleries alike will host events and specials for patrons as they celebrate this unique and diverse historic neighborhood. There will be poetry readings, gallery hangings, dinner and cocktail specials…even a burlesque show at Free Agent, located at 704 Main (heading toward downtown). See the Facebook event page for more specific details.
---
FRIDAY, FEBRUARY 2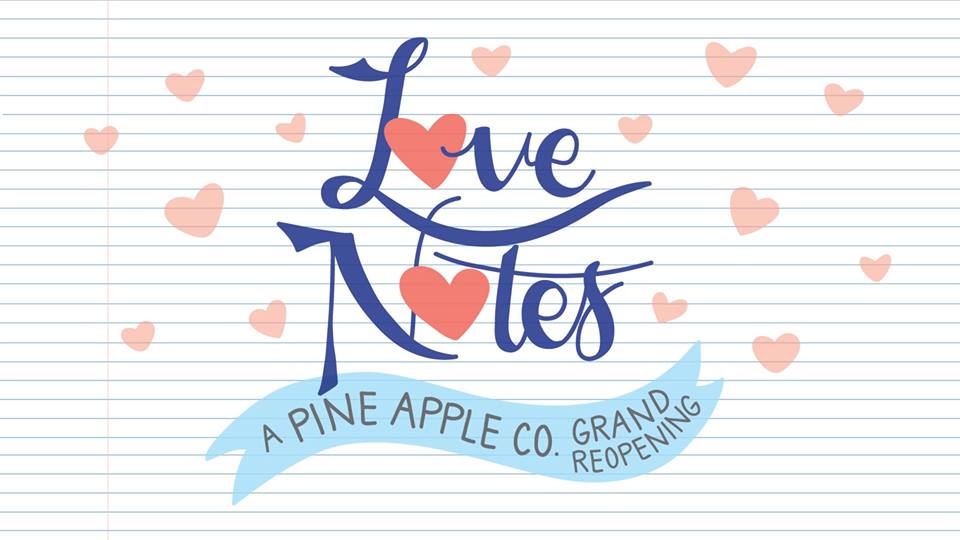 LOVE NOTES: A PINE APPLE CO. GRAND RE-OPENING
Queer Identity in Art at No Labels Clothing Co-op
6-9pm, 65 Allen St.
As part of the above listed event, come share the love at Pine Apple Co.'s grand reopening in their new space at 65 Allen Street (formerly at 224 Allen, former Loop headquarters). PACo will be displaying work from its themed show "Love Notes," featuring work from the collective's six members: Tom Holt, Mickey Harmon, Sarah Liddell, Esther Neisen, Yames, and Mike West. Additionally, No Labels Co-op—which is still in the building at 224 Allen for the time being—will host an art show that celebrates queer identity and the radical act of being oneself in the face of censorship and oppression that is our current political climate. This is a great opportunity to see work by LGBTQ artists who are local as well as a few from other parts of the country.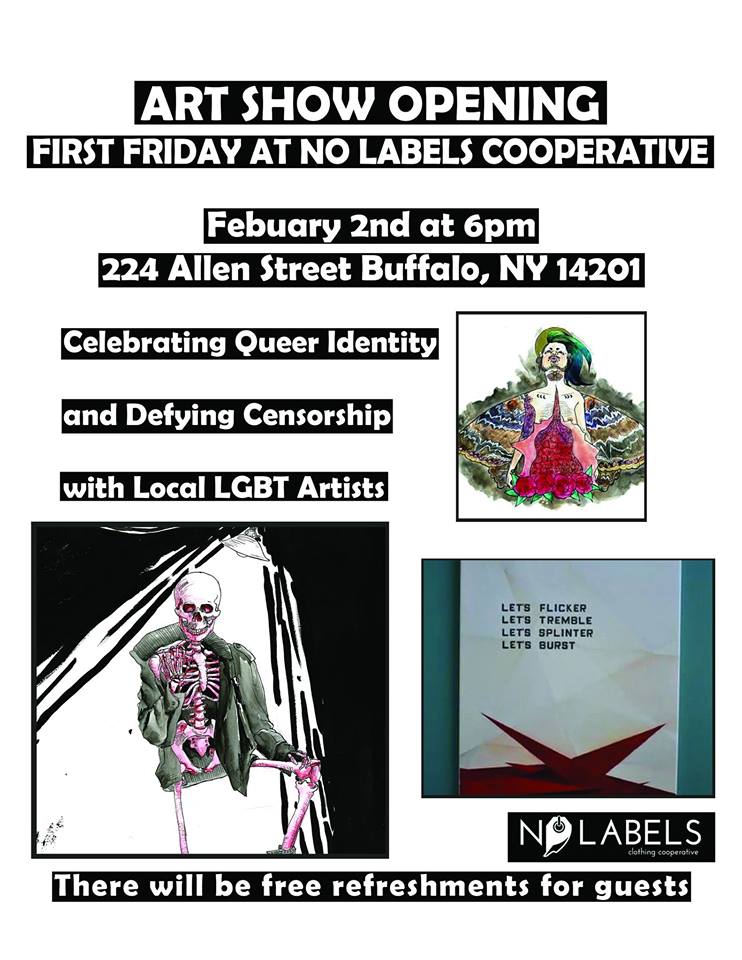 ---
SATURDAY, FEBRUARY 3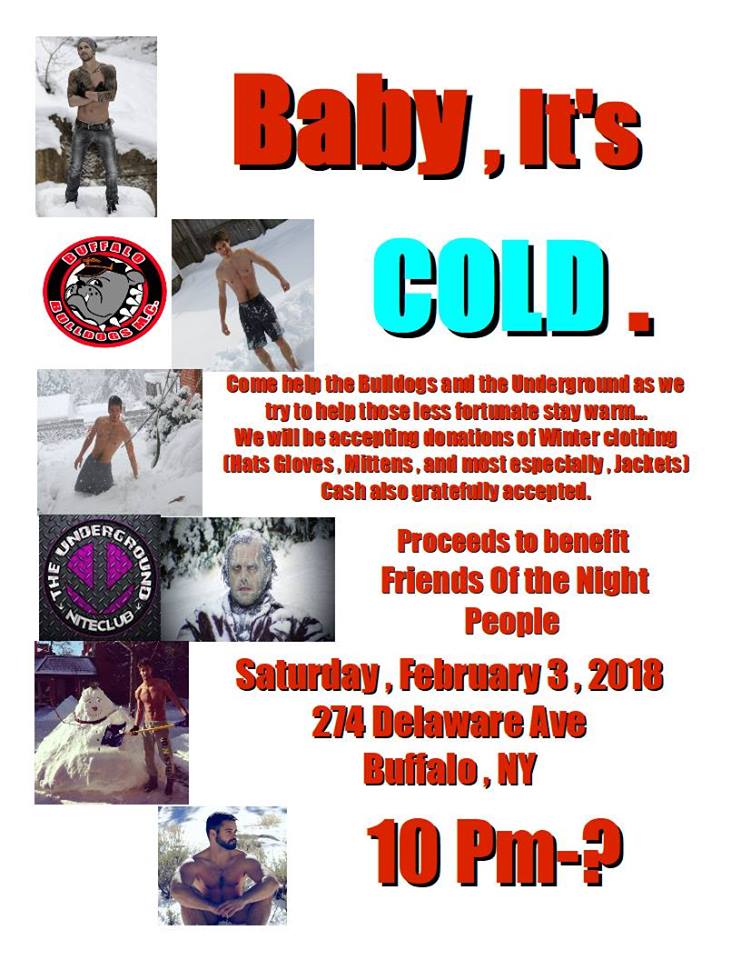 WARMING UP BUFFALO'S WINTER ICOB STYLE AT Q
2pm to 5pm, 44 Allen St.
Imperial Prince Royal to Reign 27 Frank Scarpino presents this clothing/charity drive.
Please donate new or gently used winter hats, gloves, scarves, and socks. Cash donations will go to purchase additional winter items. All items will be donated to Buffalo Homeless Shelters.
There will also be a short show where you can tip performers with winter items. Proceeds to benefit the charities of Reign27 of the Imperial Court of Buffalo. Also, later Saturday at Underground (274 Delaware, 10pm onward) the Buffalo Bulldogs are hosting their monthly bar night, which also features a drive for winter clothes and accessories to benefit Friends of Night People.