Sports
Golden Gloves Returns Saturday
by
/ Jan. 23, 2015 12pm EST
If you just squint your eyes and concentrate deeply enough, you may be able to imagine the sound of a jump rope rhythmically beating against a floor in gyms all across the state. That's the sound of amateur boxers getting ready for the show. The Golden Gloves are back on Saturday at the Tralf at 5pm, and the pulse of the sweet science abides.
The amateur tournament, which matches opponents of similar weight classes and ring experience, returned to Buffalo in the last ten years where it enjoyed a long run starting in the 30s as the host of all non-New York City amateur hopefuls, male and female.
Forty-eight contestants from all parts of the state will clash in the squared circle erected in the back of the Tralf. Each bout consists of only three rounds, inexperienced boxers are given two minutes per round while experienced, or "open" class fighters get the Queensberry three.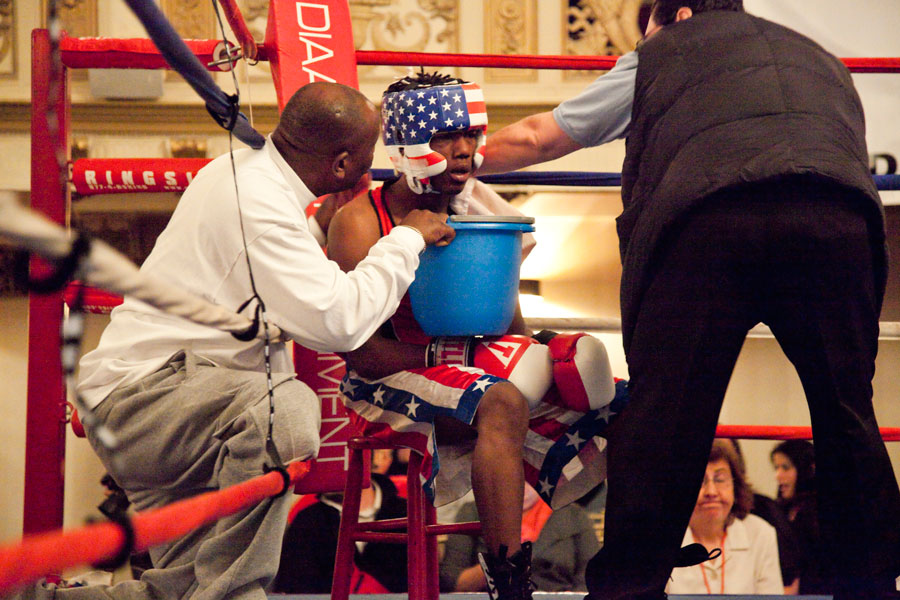 For most fighters, being in the Gloves is the culmination of months, even years of training, and exactly where almost every professional fighter beings their career. But for most, the Gloves are about setting challenges for oneself and conquering fear in the spirit of sportsmanship. Almost every fight ends in an embrace.
Syracuse hopeful Curtis Anthony Grimes Jr. (Chaplin) posted to social media this week: "Jerod 'The Polish Kid' Nosewicz and I, will not only be boxing this Saturday, but we will be representing all of Syracuse, NY and Ultimate Athletics Gym. We will competing in the 1st Round of The Buffalo Golden Gloves Tournament and looking to once again have our hands raised this weekend as well as, when May comes around. If we reach that goal, we will be fighting center stage in Vegas. There are some, but not many that can say they've gone down this path and came out victorious, but we know that if we give it our all, the chances of achieving the impossible become greater."
The tournament takes place in three stages, with winners of open contests progressing towards the goal of the national tournament held every May in Las Vegas.
That's exactly where headlining heavyweight Drew Graziadei is hoping to head as a springboard to launching a professional career. Graziadei trains out of Riverside's Northwest Buffalo Community Center, the same gym that tournament organizer Don Patterson calls home.
Below are the bout sheets, courtesy of Don Patterson.