Local
Shooting on Elmwood Spurs Action: Habibi Sheesha Lounge Shut Down Indefinitely
by
/ Jan. 9, 2015 10am EST
On January 3 a young man, likely a teenager, was caught on surveillance cameras outside of Elmwood's Sunoco gas station at the intersection with Hodge firing a handgun at least three times across the street, in the direction of Habibi Sheesha Lounge at 467 Elmwood Avenue. It was on Saturday night around 11pm—prime time for one of Buffalo's busiest commercial blocks, which includes bars and restaurants, and is near Children's Hospital. One bullet met a window at Hodge Liquor, one whizzed into an apartment whose occupant was sleeping at the time, and a third struck the window of Habibi. 
What the surveillance cameras didn't capture, according to an employee of the gas station, was that the three shots were fired in retaliation for at least one shot fired from an area close to the doorway of Habibi that ended up shattering the windows of a vehicle parked near the gas station's air pump. 
By Monday, Mayor Byron Brown had become personally involved and the city's law department shut Amr Abbas's Sheesha lounge down over a bureaucratic technicality: Abbas's Indoor Assemblage Permit had lapsed on 8/1/14. 
Neighbors and community leaders are blaming Habibi's lax adherence to the conditions he agreed for the business to operate under for the unrest that has plagued that corner of Elmwood since the place opened in May 2014. Carly Battin, executive director of the Elmwood Village Association, wants Habibi to "stay closed permanently," and Councilmember David Rivera agrees: "If the city could keep it closed, I'd be for it."
A concert featuring teenage Chicago rapper Lil' Herb had just concluded, and attendees began to spill out into the street. Multiple sources who viewed the tape, including Rivera and his staff, claim that 75 teens crossed the street after the concert and entered the Sunoco minimart and proceeded to have an unchaperoned wild time in the narrow aisles: opening bags of potato chips, stuffing their pockets with goods, knocking over shelves, and leaping over the deli counter into the kitchen area, causing over $3,000 in damage, according to store management. 
When the shooting began, employees effectuated a lockdown in the store and most of the teens took cover as the shooter and his group tried to gain access to the store, presumably to escape whatever group was firing at him.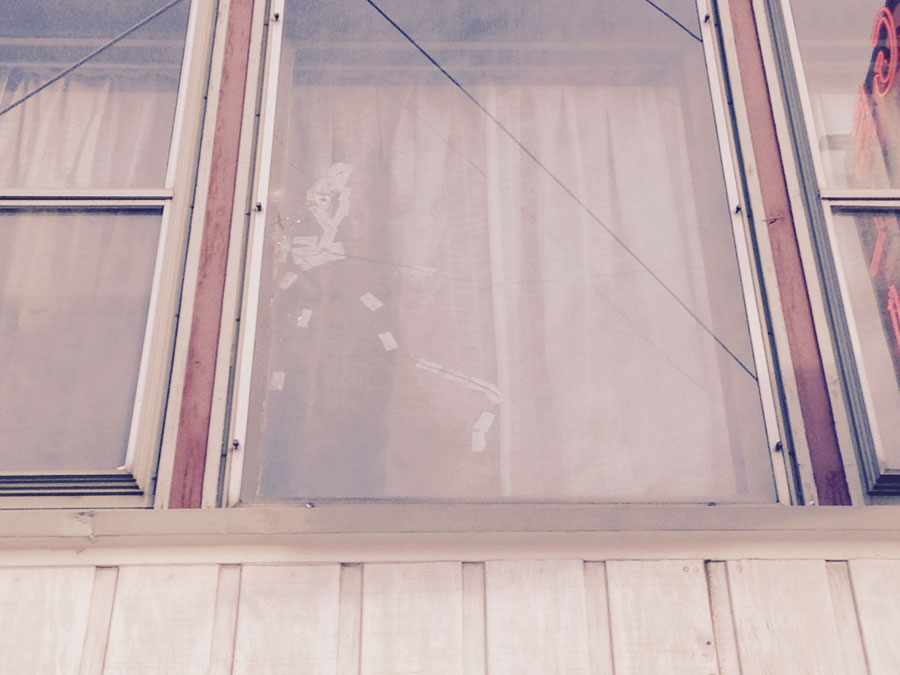 Checkered history
Amr Abbas encountered a good deal of resistance from neighbors when he initially sought a special use permit for his third such area store in the Elmwood Village. Neighbors were chiefly concerned about noise and hours of operation, as the lounge was not necessarily subject to State Liquor Authority laws and could theoretically be open 24 hours. 
To appease the neighbors, Abbas hosted a meeting in his space with David Rivera before opening to welcome the community and agree to conditions that limited hours of operation, restricted the sale of food and alcohol, restricted any sub-leasing of the space, and restricted the smoking of cigarettes along with other measures to reduce noise. 
Soon after opening, however, multiple complaints were made to Rivera's office that Habibi was open beyond 4am on the weekends serving hookahs to all-night revelers, and that they were using a caterer for food service. Rivera's office sent Abbas a letter addressing those violations on July 8, and received no further complaint. Other folks, however, including neighboring businesses, continued to make complaints with the police about loud music being played in neighboring parkings lots, and about Habibi patrons consuming marijuana and alcohol in the open before entering the lounge and leaving litter and empty bottles in their wake. 
But the most potentially dangerous condition of the seven Abbas agreed to uphold was the one he violated the night of the shooting: "No sub-leasing of the space." Abbas has not responded to The Public's attempt for contact, but he has been maybe too eloquent on Facebook:
"We went to the police department tonight (B district) and gave our statement. Myself, my manager Keith Suarez, and 3 security guards from those who were working that night. The police said we are fine and we did nothing wrong except using a bad promoter. The business relationship with that promoter had ended on Saturday night. I terminated it. He owes me and the security team a lot of money. But we did what we can as per the police. We provided security (10 guards) and we had no fights or any issues inside the lounge during that earlier event. Everyone left peacefully and we started cleaning to get ready for our Saturday night event. Then someone across the street started problems. Why are we to blame?"
Abbas used a local promotion company called 2GURL2MEN events to book the Lil' Herb show.  2GURL2MEN's Facebook event for the show reflects that the show was billed for ages 14-21. Another event that 2GURL2MEN promoted was a regular "Gang Saturday's" [sic] party out of Abbas' 3500 Main Street location. Surely not the greatest choice of branding. 
At the time of this posting, the Elmwood location had been scrubbed from the company's website.
Blame the promoter
The marriage of promotional companies and nightlife establishments occurs every weekend in the Queen City, but when you add gunfire to the mix it's hard to escape the pall cast by the City Grill shootings in 2010. 
Abbas is openly wondering why he should be punished for the city's violence, which has erupted in open gang warfare in the past month, with police brass attempting to reassure folks that all 12 of December's homicides seem to targeted individuals. (Subtext: If you're not in a gang, don't worry.) It's a tough pill to swallow, though, that when gun violence erupts in the neighborhood of sky-rocketing home values, the city's response seems more strident and resolved. Sure it's easier to assign blame to a business and shut it down than it is to solve systemic poverty, but that shouldn't help residents in crime-plagued swaths of the city sleep any better.
It appears Abbas is fighting. A Facebook group #fightforHabibi has been formed and has 59 members. But to say it's an uphill battle really doesn't give enough credit to hills. Case in point: Mango'z restaurant on Forest Avenue was shut down immediately after a man was shot in the leg in the wee hours of December 6 after a fight at a promoter-organized event spilled out into the street. Given Habibi's past violations of the conditions supporting their special use permit, and the most recent violation of the sub-lease clause, you'd have to conclude that any money Abbas is giving to his attorney at this point is just going up in a smooth smoke.